ERA  Valves, CPVC UNION, CU001, (ASTM F1970), NSF-pw & UPC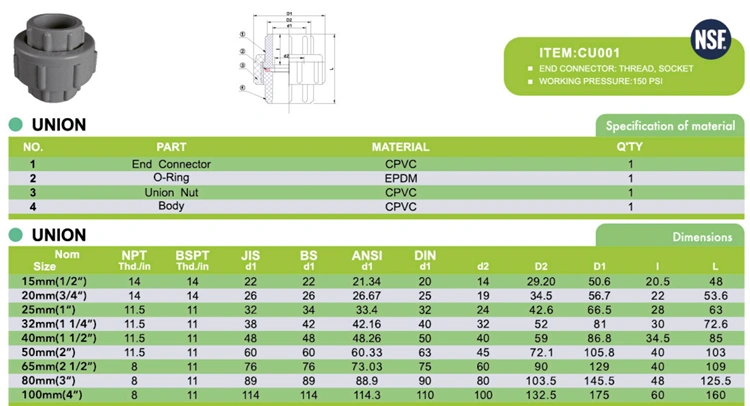 | | | | |
| --- | --- | --- | --- |
| Model Number: | CU001 | Material | CPVC |
| Description: | Union | Standard | ASTM F1970 |
| Temperature: | Max 82.2℃ /180℉ | Working Pressure: | PN10 ,10Bar, 1.0Mpa |
| Size: | 1/2''—2'' | Certificate: | NSF/UPC |
| Connection: | Socket or Thread | Color: | Light Grey |
System:CPVC valves System
Valve pressure rating 150 psi at 73°F water non-shock full-port, Maximum service temperature 180°F, Full port, EPDM O-rings, Includes both socket and female NPT thread end connections.
Scope:      
Our TUBVs are top quality with easy-to-remove union ends for valve servicing.
The CPVC Solvent-Weld Ball Valve can be used for various applications such as: water supply, building, housing, factory and marine equipment, water and waste treatment, chemical plants, agriculture, irrigation, and multiple industrial uses.
Specification: 
CPVC valves shall conform to ISO 4422-4. ASTM  F1970-05. CPVC valves shall be manufactured as a system and be the product of one manufacturer.
The valve body has light weight, strong corrosion resistance, compact and beautiful appearance, light weight and easy installation, strong corrosion resistance, wide application range, sanitary and non-toxic material, wear resistance, easy disassembly, simple and easy maintenance.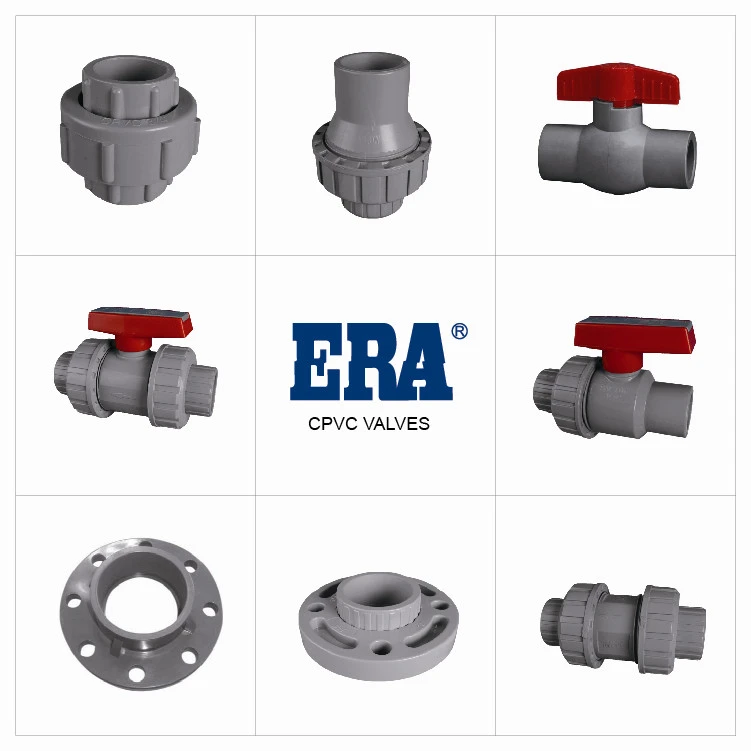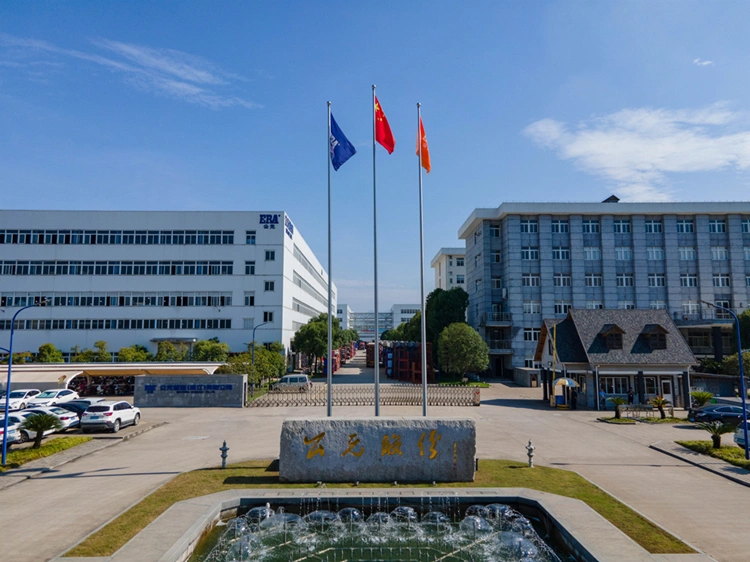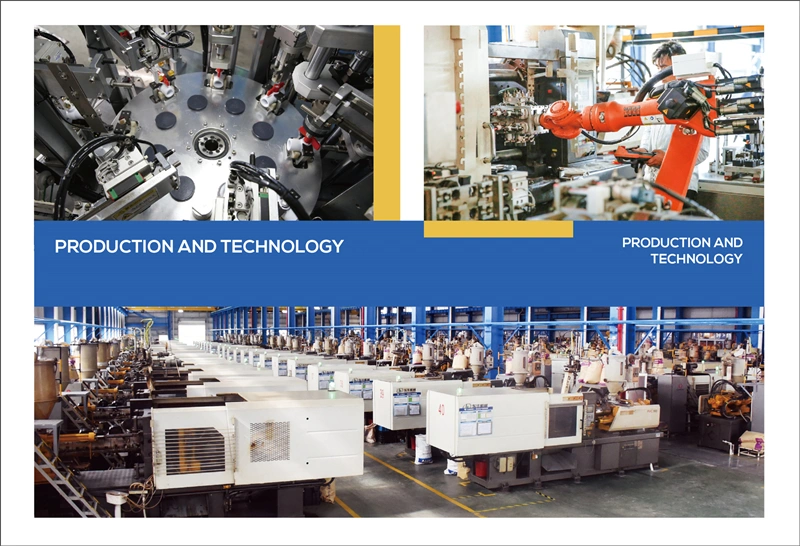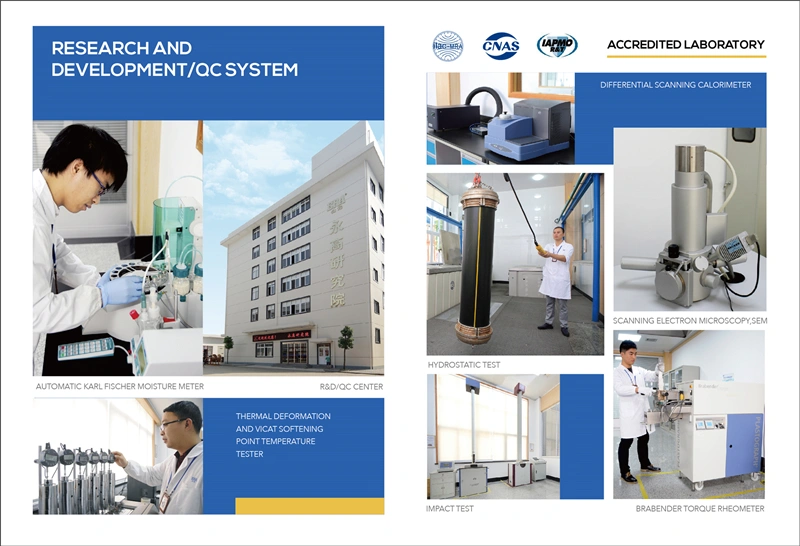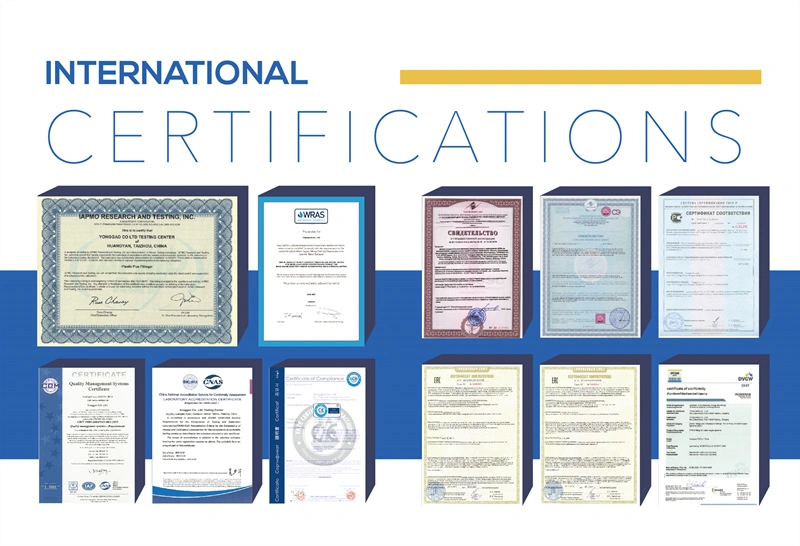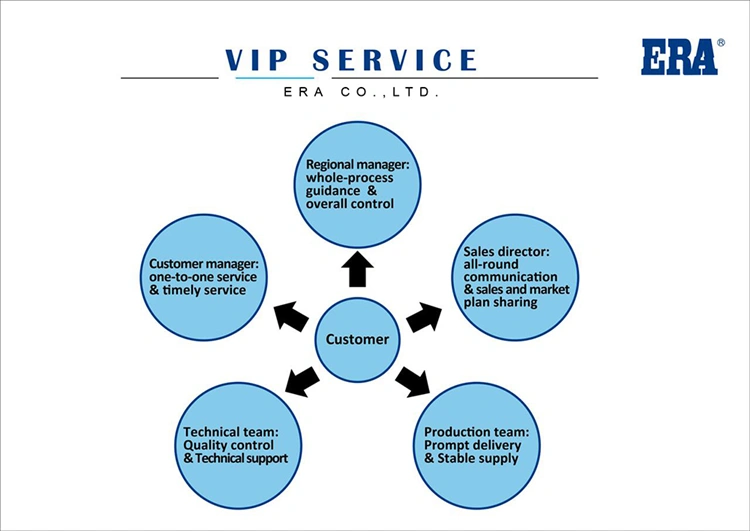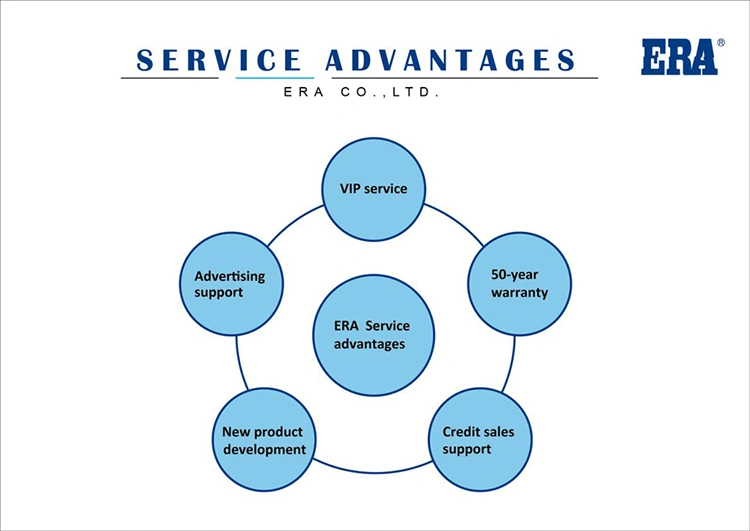 Ball valve came out in the 1950s. With the rapid development of science and technology, the continuous improvement of production technology and product structure, ball valve has rapidly developed into a major valve type in just 40 years. In developed western countries, the use of ball valves is increasing year by year. In my country, ball valves are widely used in petroleum refining, long-distance pipelines, chemical industry, papermaking, pharmaceuticals, water conservancy, electric power, municipal administration, steel and other industries, and occupy a pivotal position in the national economy. It has the action of rotating 90 degrees, and the cock body is a sphere with a circular through hole or a channel through。