Zhang Jianjun: Let the enterprise become a "creator of a happy life"
2022-11-10
He started from a little-known family workshop, worked tirelessly and became more and more enterprising. After nearly 40 years of ups and downs, he developed the plastic factory into one of the largest production bases for chemical building materials and solar modules in China.
He is based on integrity, reliable and low-key, win-win with distributors, grow together with employees, share destiny with shareholders, and make progress with society.
He has a vision to make the company a "creator of a happy life". The essence of this happy life is common prosperity.
He is Zhang Jianjun, a representative of the Huangyan District People's Congress and chairman of the Board of Directors of ERA Group.After decades of chasing the wind and the moon, Zhang Jianjun has led the company to become bigger and stronger, demonstrating the responsibility and actions of the company on the road to common prosperity.
Common prosperity is the same as the development of employees
The national plastic pipeline valve standardization director unit, the top 500 private enterprises in China, the top 100 in China's light industry, and the top 10 enterprises in China's plastics industry have been ranked among the top ten enterprises in Huangyan District for 20 consecutive years... The honor of ERA Group is much more than that.
Behind the steady and far-reaching development of the enterprise is a team of workers led by Zhang Jianjun who are focused and entrepreneurial.Their centripetal force, the "win-win" pursued by the enterprise, and the co-creation and sharing of happiness with employees, distributors, suppliers, partners and society.
"

Adults reach themselves and become masters of themselves", Zhang Jianjun has always thought so.With employees, he has cultural innovation practices such as "Colorful Sunshine" cultural system, "ERA Pipeline Philosophy" and "YCC Sunshine Cultural Circle", and constantly rejuvenates the vitality of employees' independent management, so that they can feel the happiness and warmth of home in the enterprise, and develop with the enterprise.
With distributors and other related parties, he has the "Three Common Happiness Method", which delivers culture to distributors through philosophical sharing, cultural integration, and happy resonance, and realizes the transformation from a "community of interests" to a "community of destiny" to a "community of mission", and realizes common and continuous development.
Promote "talent" with "growth", promote "win-win" with "cooperation", and promote "common prosperity" with "sharing".The ERA led by Zhang Jianjun is constantly writing the psalm "One flower alone is not spring, but a hundred flowers bloom in spring and the garden is full".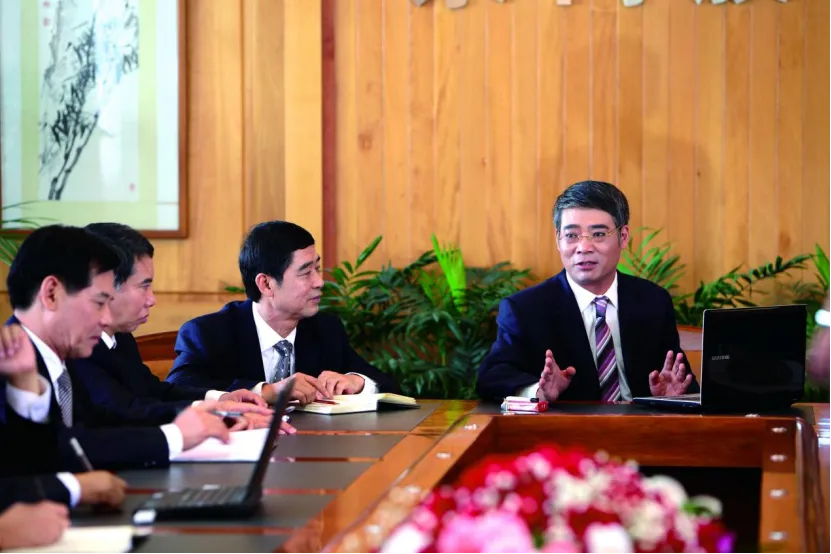 Common prosperity is to give full play to industry demonstration and leadership
"

Rushing to fight" and "fierce fighting day and night", as well as the "hard-core" anti-epidemic fight that helped the construction of the Hong Kong Hetao Fangchou Hospital, once again demonstrated the responsibility of large enterprises.
The construction of Hetao Fang Cabin Hospital is the largest project in the central port aid project and plays an important role in winning the epidemic prevention and control war.
The people are supreme and life is supreme.After receiving the demand for relevant pipeline products, ERA acted quickly and immediately established a temporary working group composed of relevant personnel from sales, production, storage and transportation departments, and coordinated multi-party resources to provide pipeline product supply guarantees for project construction as soon as possible, injecting strong energy into Hong Kong's fight against the epidemic.
Practice social responsibility with actions and demonstrate the great love of society.Fighting the "epidemic" is a figure that interprets social responsibility in ERA.As a celebrity representative, Zhang Jianjun adheres to his original intention and does not forget to closely integrate corporate management development with social responsibility.
To help Hong Kong prevent the epidemic, to help the construction of Leishen Mountain, Vulcan Mountain and Hebei Xingtai Epidemic Prevention Project, Shaoxing Epidemic Prevention Project, Suzhou Epidemic Prevention Project

;
Participated in services and supported more than 50 projects of

"

Five-water co-governance

"

in Zhejiang Province

;
Led the emergency water supply project in Hechuan, Chongqing, and worked hard for 144 hours, constructing 3,800 meters overnight.

;
Linkage upstream and downstream enterprises to carry out the

"

Sunshine Gathering and running"

;
Build a national-level green factory and a two-star green building to develop together with the environment

;
Help rural revitalization……
Under the leadership of Zhang Jianjun, ERA is leading the way in the industry, constantly playing a demonstration and leading role, and driving enterprises in the same industry and the upstream and downstream of the industrial chain to work together to strengthen and make common progress.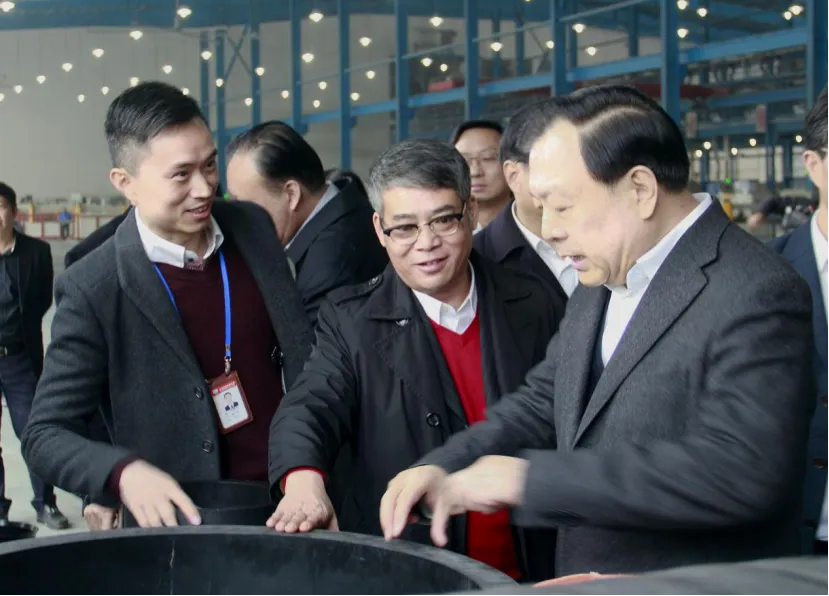 Common prosperity is to actively participate in public welfare undertakings
"

You are like the sun, illuminating our direction."This is a sentence written by a little girl on her homemade paper drawing during the public welfare activities of ERA Group's "Sunshine Children's Bank" to care for left-behind children.
"

For a long time, Zhang Jianjun has taken the lead in actively assuming social responsibilities and is enthusiastic about public welfare undertakings."
The person in charge of the administrative office of ERA Group Headquarters listed some of Zhang Jianjun's public welfare actions: he invested 12 million yuan to set up a "public welfare fund" in the Huangyan District Charity Association, and injected 50-1 million yuan of special funds every year for regional support.Invest 1 million yuan to the party committee of the company to set up the "ERA Care Fund" to help employees whose families have financial difficulties and need care, and reward the children of employees who are admitted to the university.Established the "Sunshine ERA" brand public Welfare Foundation, formed a "Yuan Power" volunteer team, and carried out major disaster relief and public welfare student assistance... According to preliminary statistics, ERA Group Yonggao Co., Ltd. has donated more than 15 million yuan in the past three years.
With a consistent focus on the growth of employees and social responsibilities, the "sunshine" of ERA is gentle and warm, and the "sunshine" of ERA is also spread on the road to common prosperity.
"

Honesty from the inside, trust from the outside", Zhang Jianjun hopes that when people mention ERA, they will have such an evaluation: "This is a very 'reliable' company full of sunshine and vitality, with great brand strength and unique personality charm.""
Common prosperity means performing your duties and taking responsibility bravely
"

I am an entrepreneur and a representative of the National People's Congress. I am more familiar with the plastic pipe industry. I want to make plastic pipes well and make them a "century-old shop."In the future, when others mention Huangyan, they will think of the loud plastic pipes of "ERA"."As a representative of the Huangyan District People's Congress, Zhang Jianjun regards "enhancing the ability of scientific and technological innovation, helping employees' personality growth, and serving local economic development" as his concept of performance. He will continue to promote the upward and forward development of China's pipeline industry.At the symposium of the liaison station of the Dongcheng National People's Congress, he repeatedly put forward suggestions such as "optimizing service processes, co-ordinating service planning, and providing system solutions", "enhancing product capabilities, cultivating technical talents, and shaping the concept of butler-style service", emphasizing the "double high standard" of high quality + high service, building smart factories, building graduate innovation stations and doctoral innovation stations, attracting high-end talents, developing high-quality products, and launching a series of educational programs and vocational training for employees to better protect the rights and interests of employees and expand career opportunities.He used practical actions to practice the duties of deputies to the National People's Congress, and also used practical actions to repay the society and benefit Xiangzi.
"

Even if it's not easy, I will do the right thing."This is Representative Zhang Jianjun's commitment to his duties and the foundation of the company.Developing enterprises, serving the society, recruiting talents, and technological innovation are new challenges faced by Zhang Jianjun, and all of this is just the beginning, and it represents a new starting point on the road to fulfilling his duties.