PVC PRESSURE FITTINS WITH GASKET
ERA Piping systems,PVC Pipe Fitting,REPAIRING JOINT, GP021,Pressure with gasket(ISO 1452),CE
System:    
Gasketed PVC sewer main has a gasket in every hub to seal the connections.
Scope:     
The pipe ends and fitting ends (street ell, bushing) are beveled to make it easier to insert into a gasketed hub.
Specification:  
Pipe and fittings shall be manufactured from virgid PVC(polyvinyl chloride) vinyl compounds.
DIN gaskets are designed specifically for DIN fittings. 
The underside of the gasket is flat and butts up against the welding liner's flat face, while the top side has a rounded edge which fits nicely into the groove of the welding male. 
The round nut then joins the liner and male compressing the gasket creating a tight seal. 
Business Scale
We ERA have exported to 146 countries and regions in the world now and plan to set  representative offices in main sales countries in the future.
Specification:
| | | | |
| --- | --- | --- | --- |
| Model Number | GP021 | Material | PVC |
| Description | PVC REPAIRING JOINT | Size | 110-315MM |
| Standard | ISO 1452 | Color | Light Grey |
| Working Pressure | PN10 10Bar,1.0Mpa | Temperature | Max 60°C / 140°F |
| Connection | GASKET | Certificate | CE |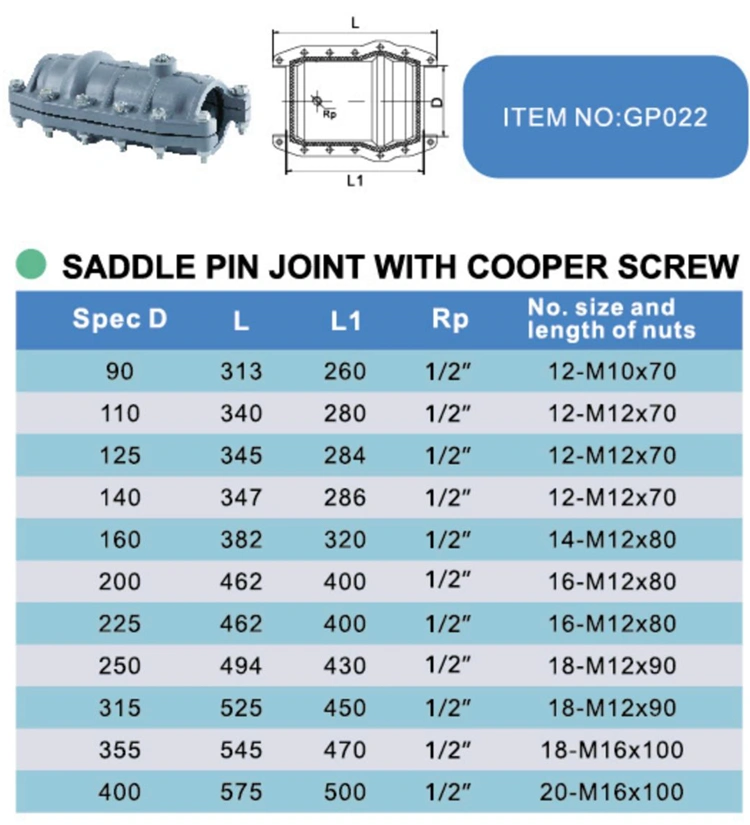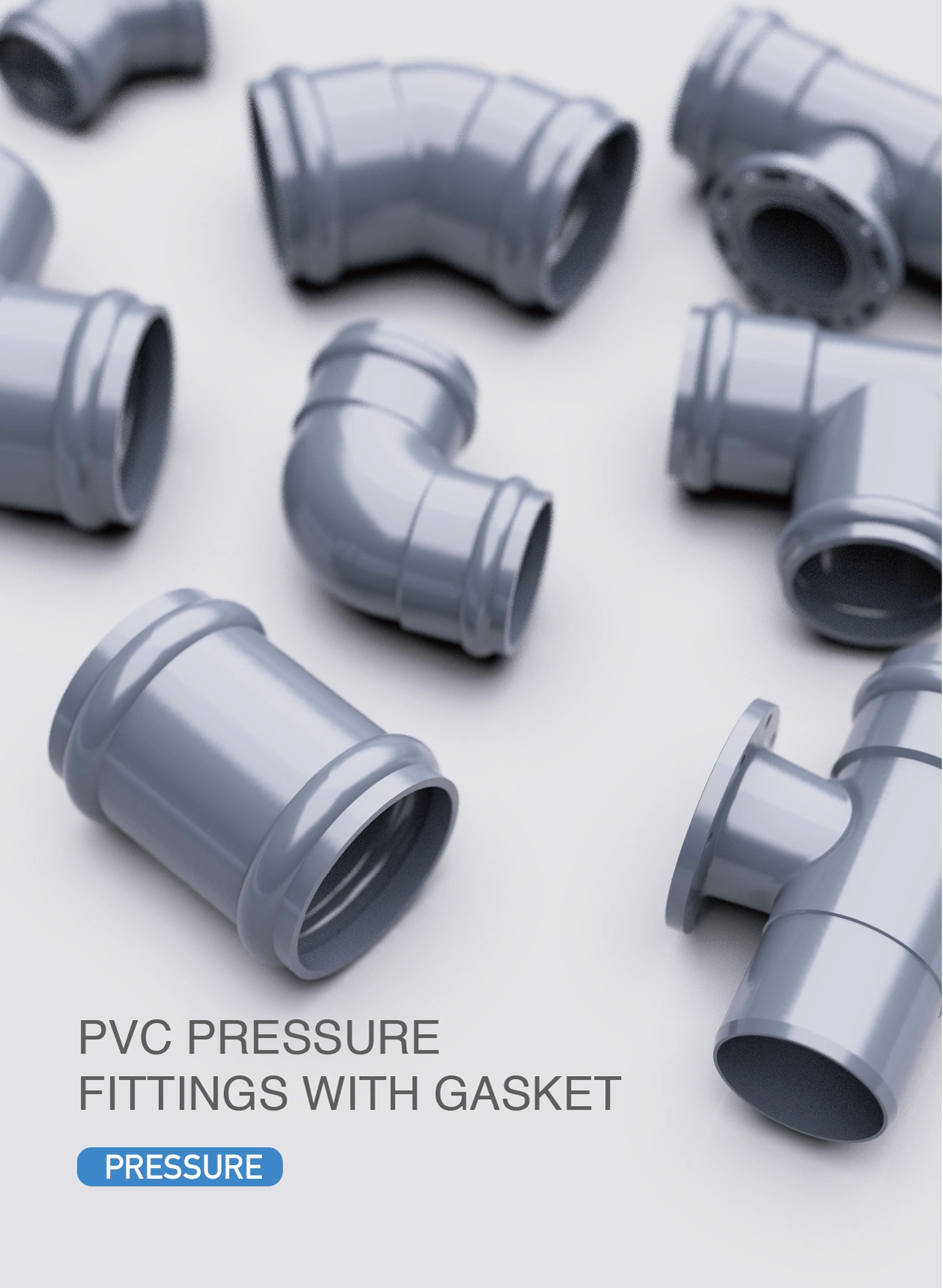 Main Products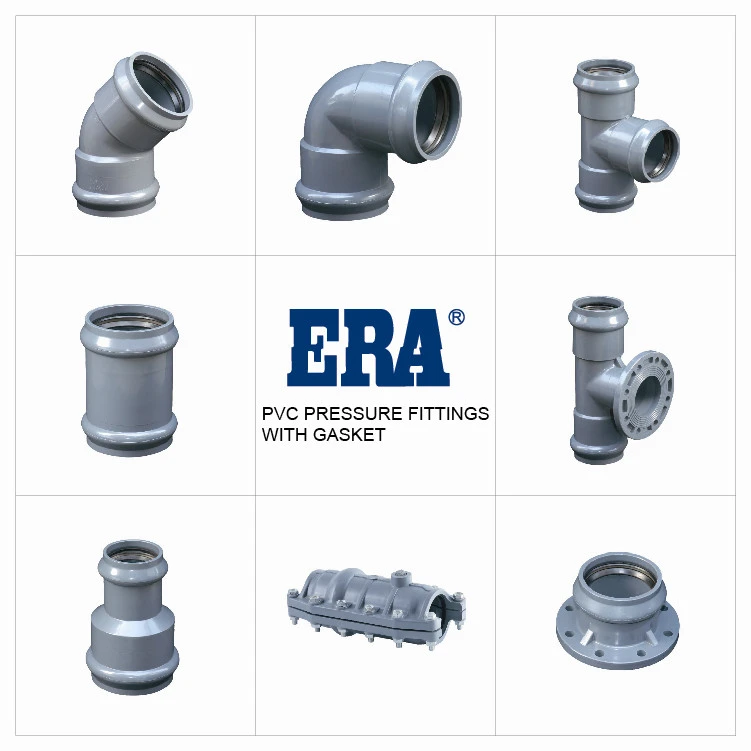 Company introduction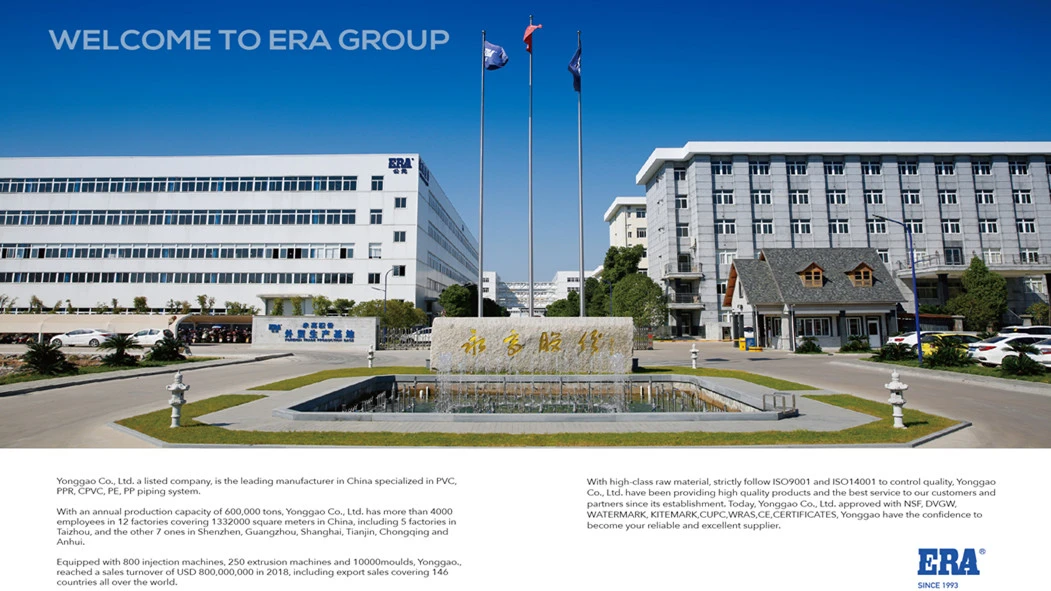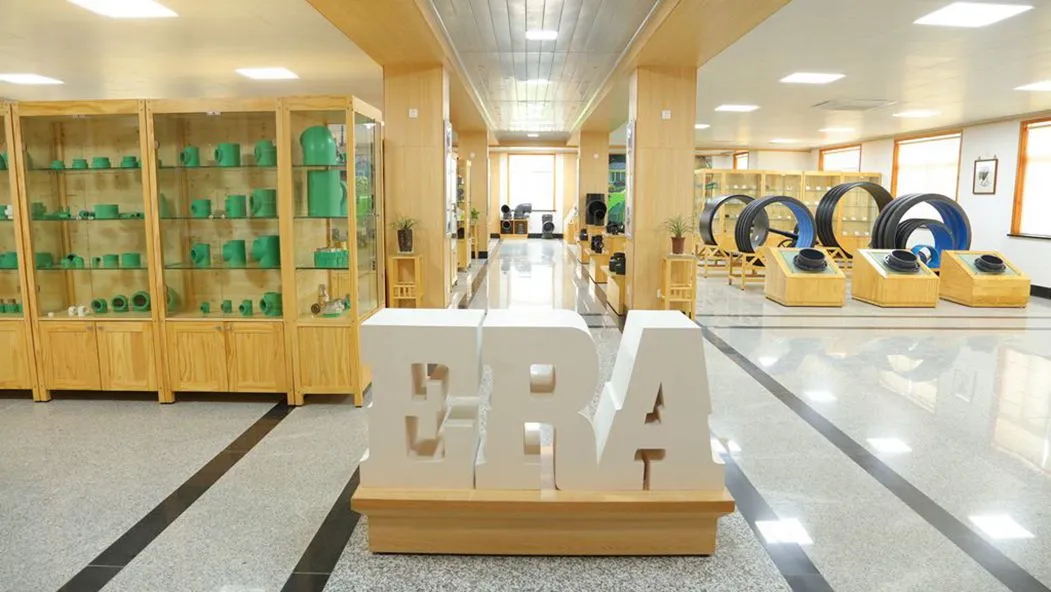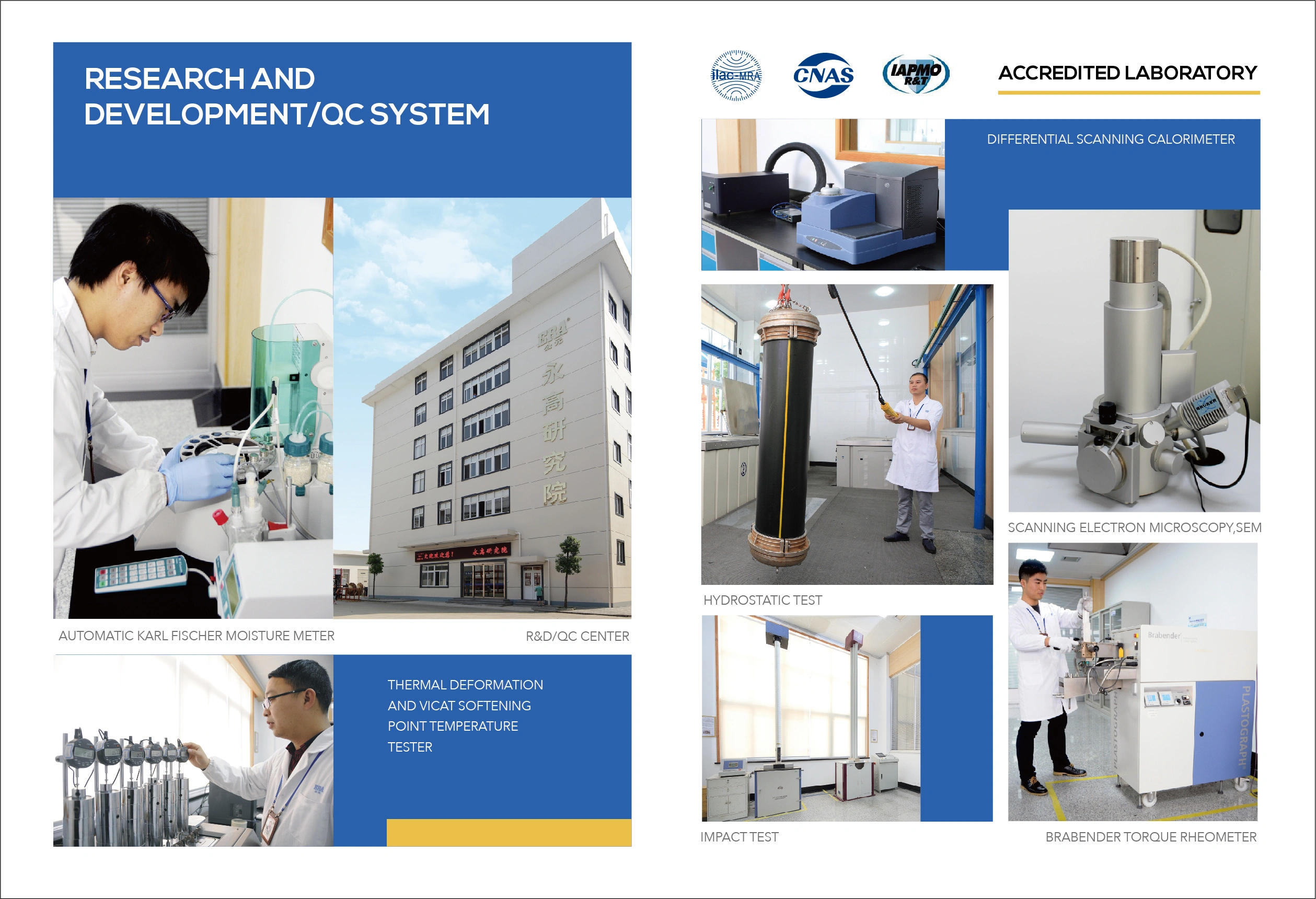 Certificate exhibition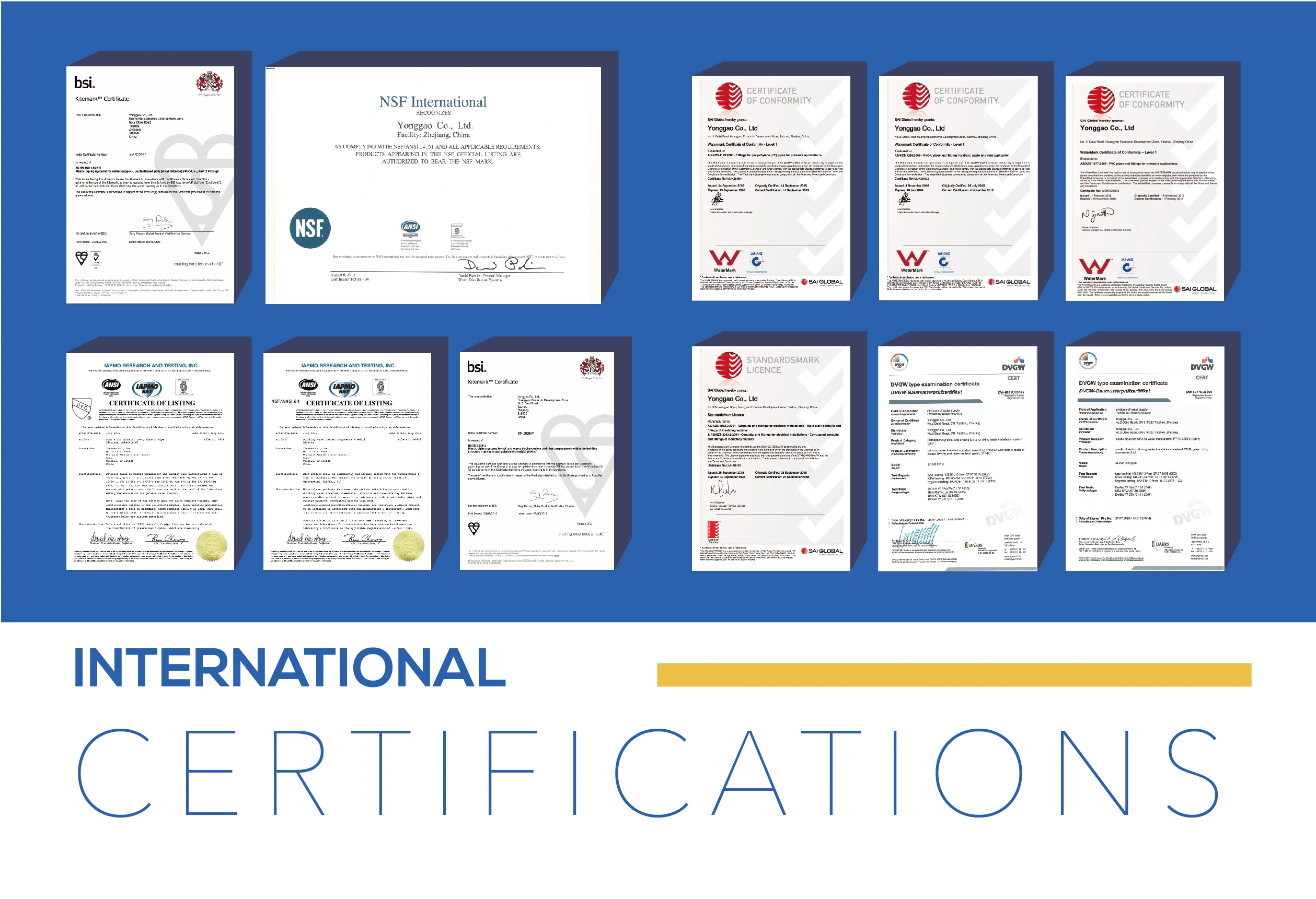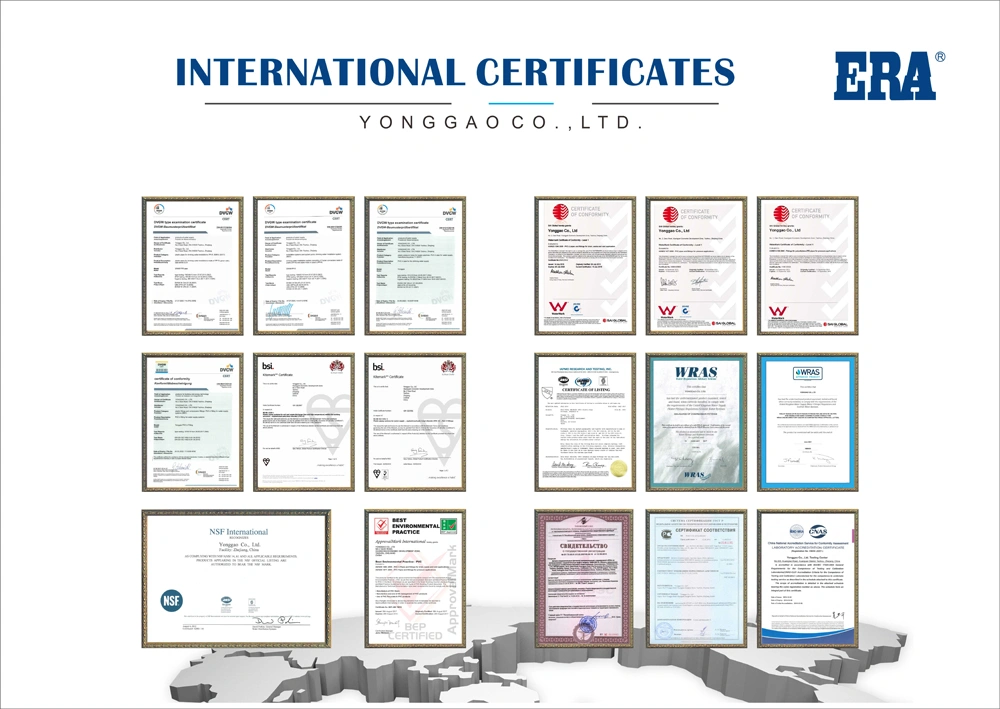 Pipe installation structure
PVC pipe has been considered the preferred pipeline material by the construction industry, widely used in various fields of industry, from its own characteristics can be fully reflected in the waterway system, so, what matters should we pay attention to in the installation process?
1. In order to ensure the safety and cleanliness of the PVC pipe, the pipe should be placed on the pipe with the support, which can ensure that the pipe is not misplaced and trampled on by the crowd, the pipe can also be used cleanly, and the silt residue in the pipe can be prevented;
2, before installation, the layout of the construction pipeline should be checked clearly, not only neat, but also strong structure, whether unobstructed;
3. When installing, put the pipe lightly to avoid damage in the process of handling, and pay attention to the stone or silt staying in the pipe;
4, after installation, we need to carry out pressure test for a period of time, and then test to check that there is no water leakage at each interface, if found immediately replace.