PVC PRESSURE FITTINGS JIS STANDARD
ERA Piping Systems, PVC Pipe Fitting, FEMALE BRASS TEE, PJS003, BS4346 (BS 1452-3) ,Socket , Kitemark
Scope:     
Joints and fittings for use with unplasticized PVC pressure pipes. Injection moulded unplasticized PVC fittings for solvent welding for use with pressure pipes, including potable water supply
Specification:  
Convenient and reliable installation, low construction expenses
Excellent heat-insulation property from minimum thermal conductivity
Proven physiological harmlessness
Universal use
Fields of application: 
Piping networks for irrigation, normal water transport for industry.
Referenced Standards:  BS 1452-3
Specification:
| | | | |
| --- | --- | --- | --- |
| Model Number | PJS004 | Material | PVC |
| Description | PVC FEMALE BRAS TEE | Size | 18、20(1/2''、3/4'')MM |
| Standard | BS 1452-3 | Color | BLACK,GREY |
| Brand | ERA | Temperature | Max 60°C / 140°F |
| Connection | ANSI Socket or BS Thread | Certificate | KITEMARK |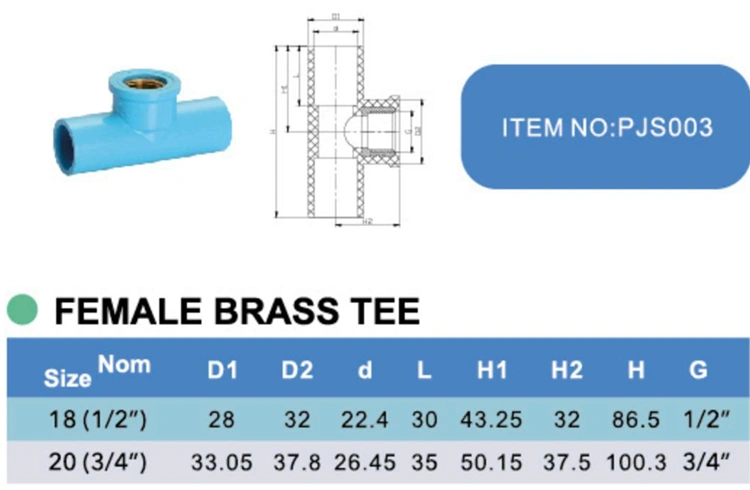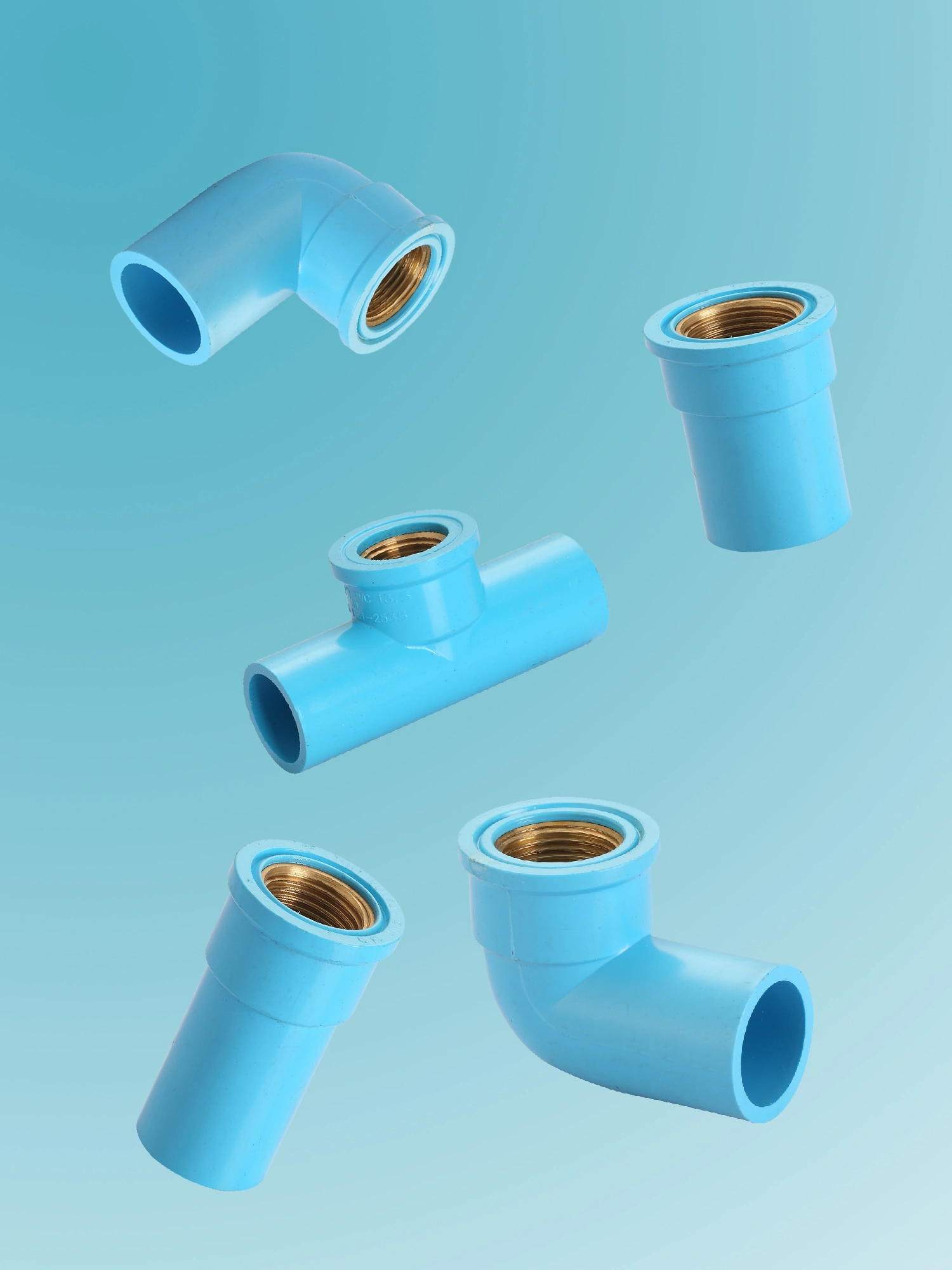 Company introduction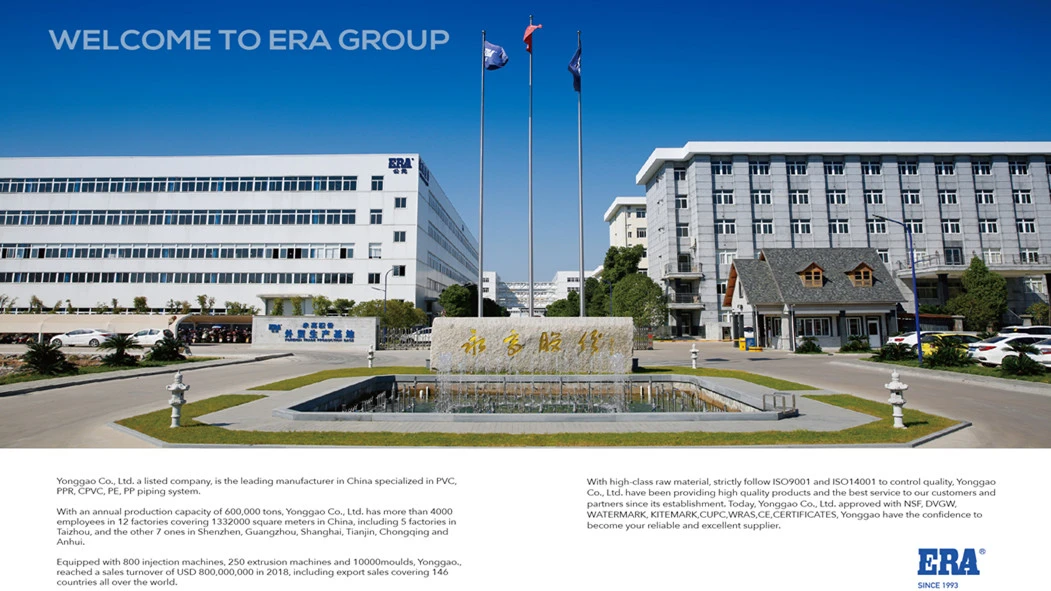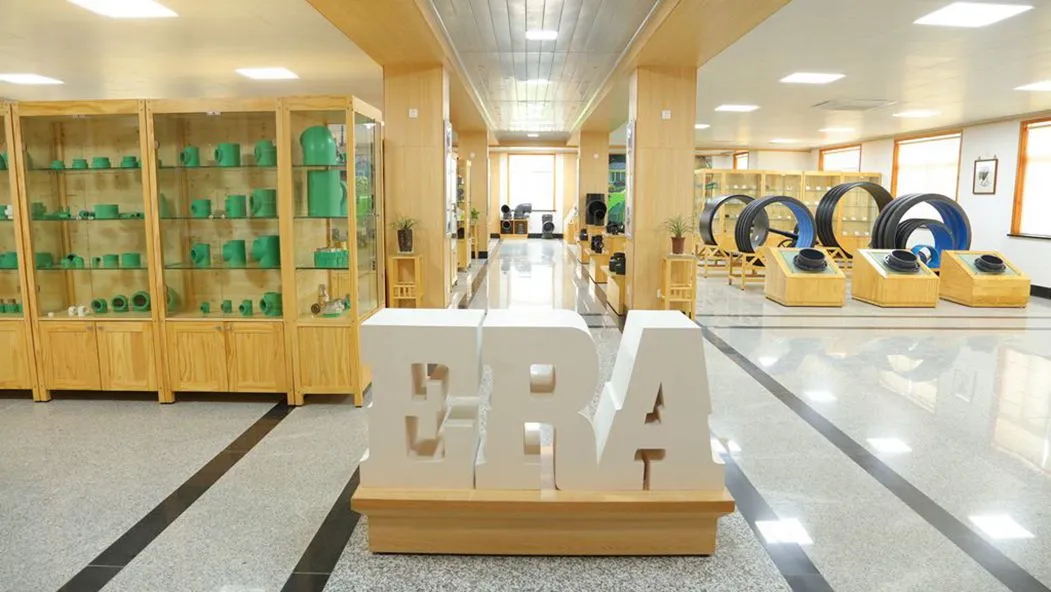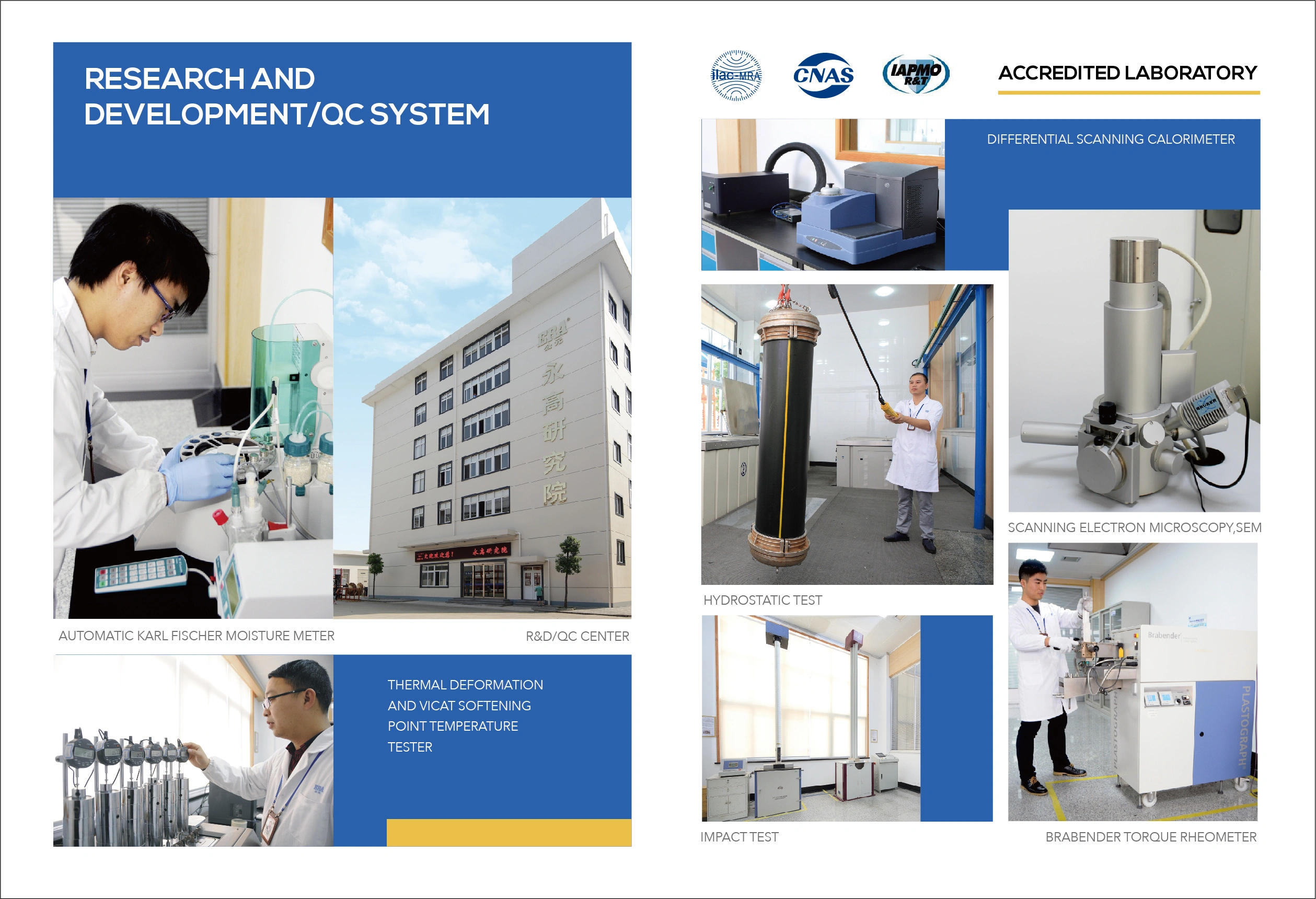 Certificate exhibition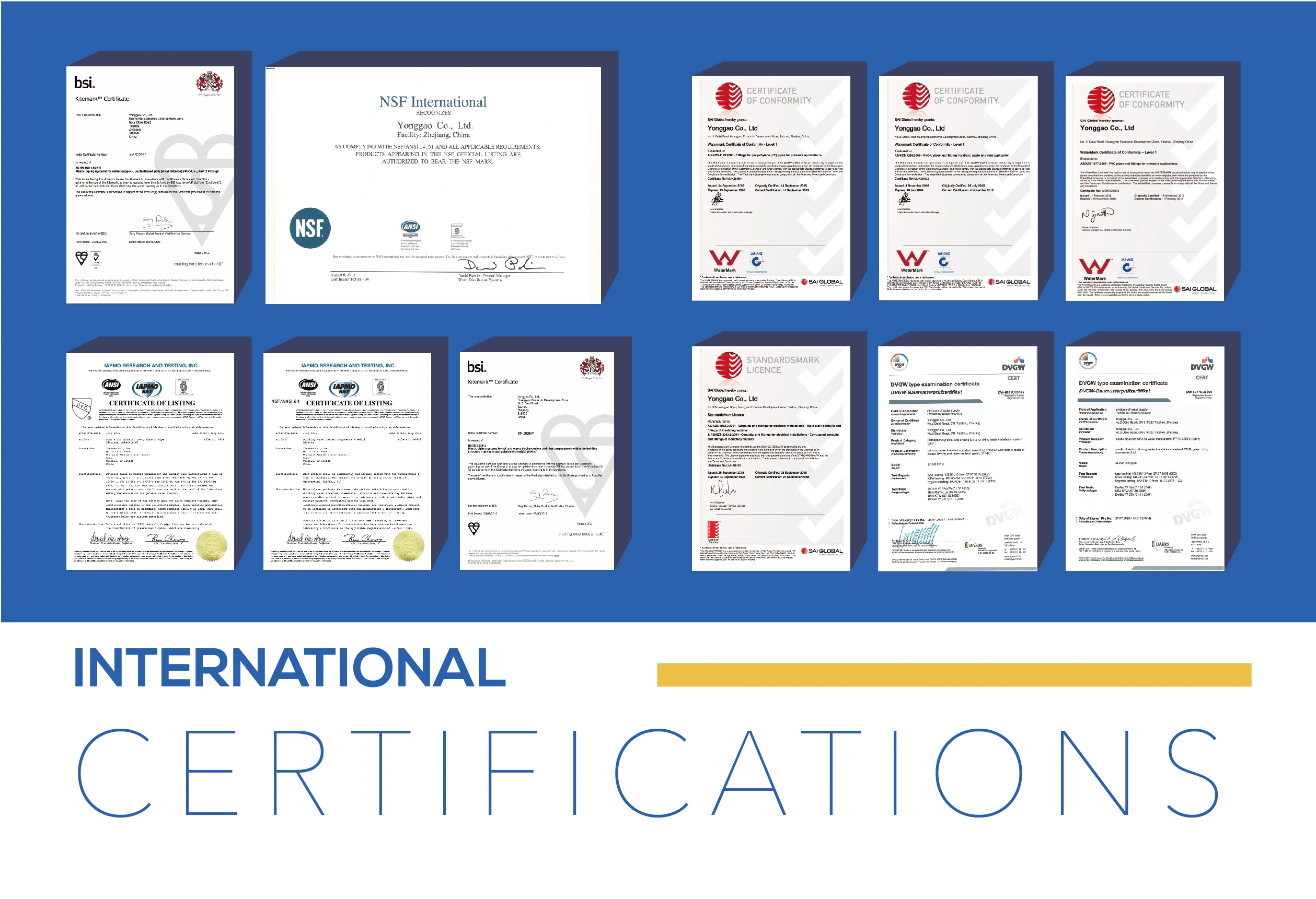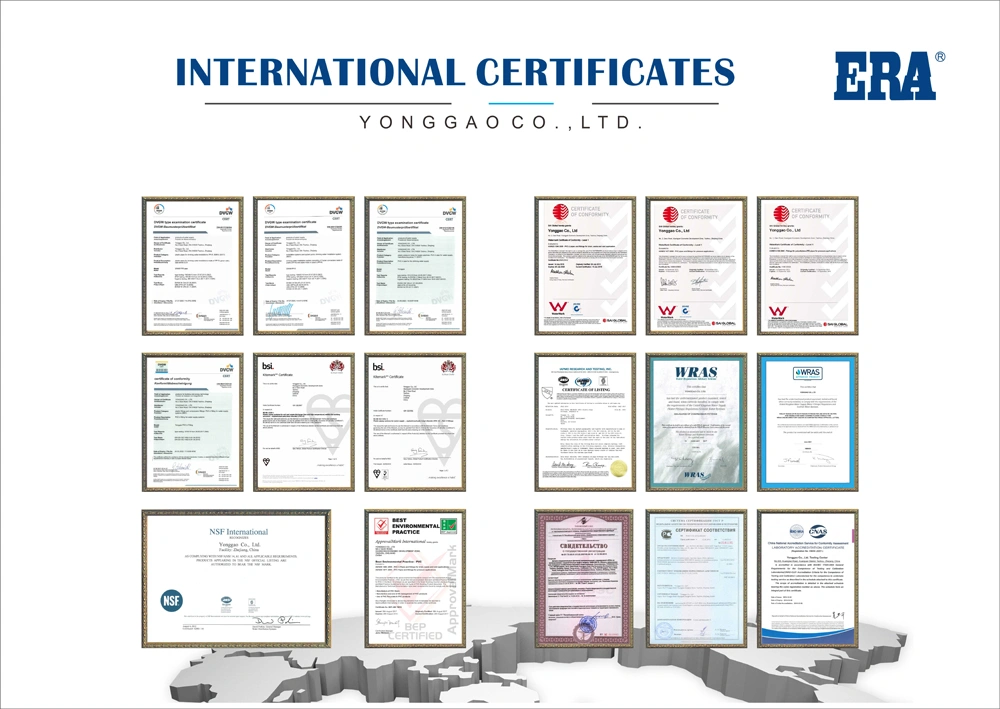 PVC pipe (divided into PVC-U pipe, PVC-M pipe and PVC-O pipe) hard PVC pipe, which is made of PVC resin and stabilizer, lubricant, etc., and then extruded by hot pressing method, is the first plastic pipe developed and applied.
PVC-U pipe has strong corrosion resistance, easy bonding, low price and hard texture. However, due to the leakage of PVC-U monomer and additives, it is only suitable for the water supply system where the conveying temperature does not exceed 45℃. Plastic piping is used for drainage, wastewater, chemicals, heating and cooling fluids, food, ultra-pure liquids, mud, gas, compressed air and vacuum system applications.
Pvc-o pipe, Chinese name biaxial oriented PVC, is the latest form of evolution of PVC pipe, through the special orientation processing technology to manufacture the pipe, the PVC-U pipe produced by extrusion method for axial stretching and radial stretching, so that the PVC long chain molecules in the pipe in the biaxial arrangement, A new PVC pipe with high strength, high toughness, high impact and fatigue resistance was obtained.