PPH THREAD FITTINGS
ERA Piping Systems, PPH THREAD FITTINGS , REDUCING BUSH, IRAM 13478, CE
Specification: 
Pipe and fittings shall be manufactured from 100% new PPH raw material.
PPH pipe and fittings conforming to IRAM 13478.  Pipe and fittings shall be manufactured as a system and be the product of one manufacturer.
Material:  Polypropylene homopolymer
higher softening points
low specific weight
minimum thermal conductivity 
Referenced Standards:  IRAM 13478 , accords with GBM standards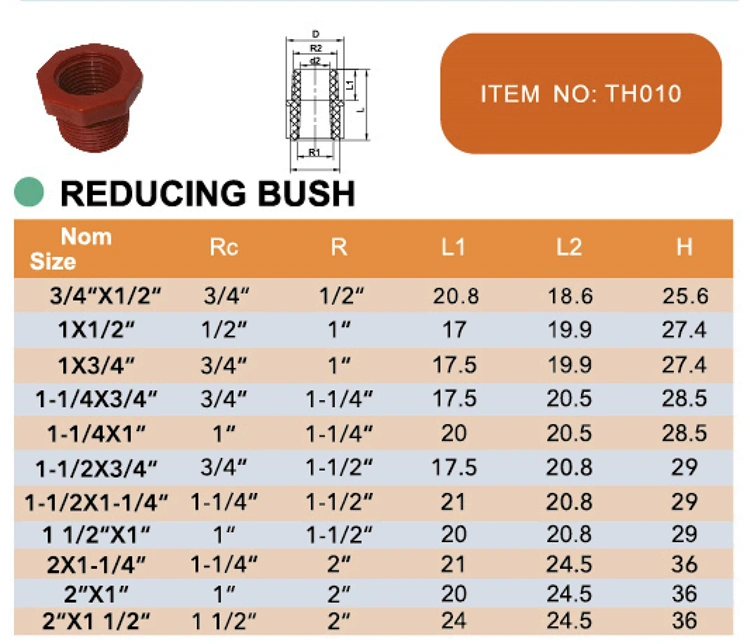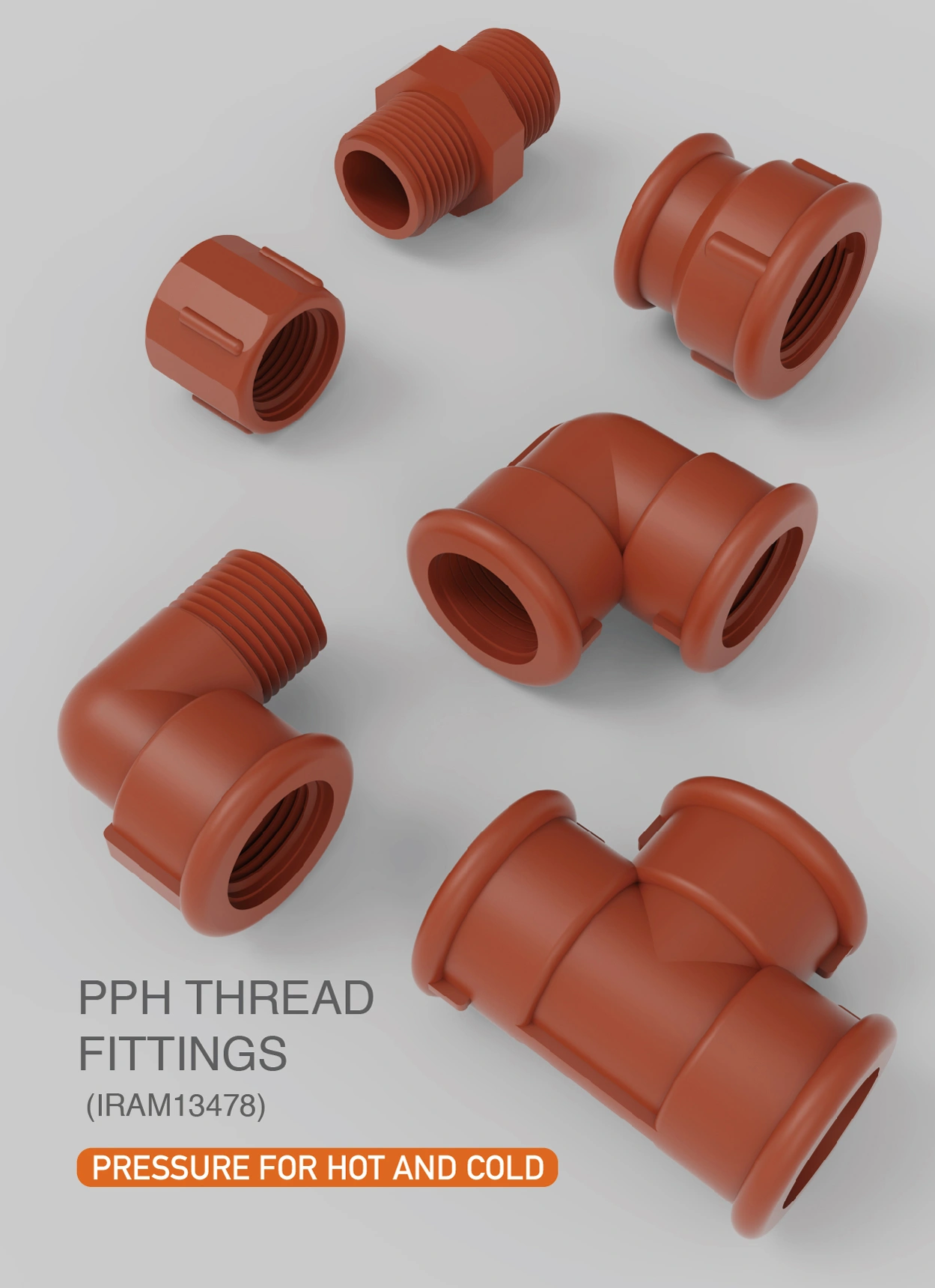 Main Product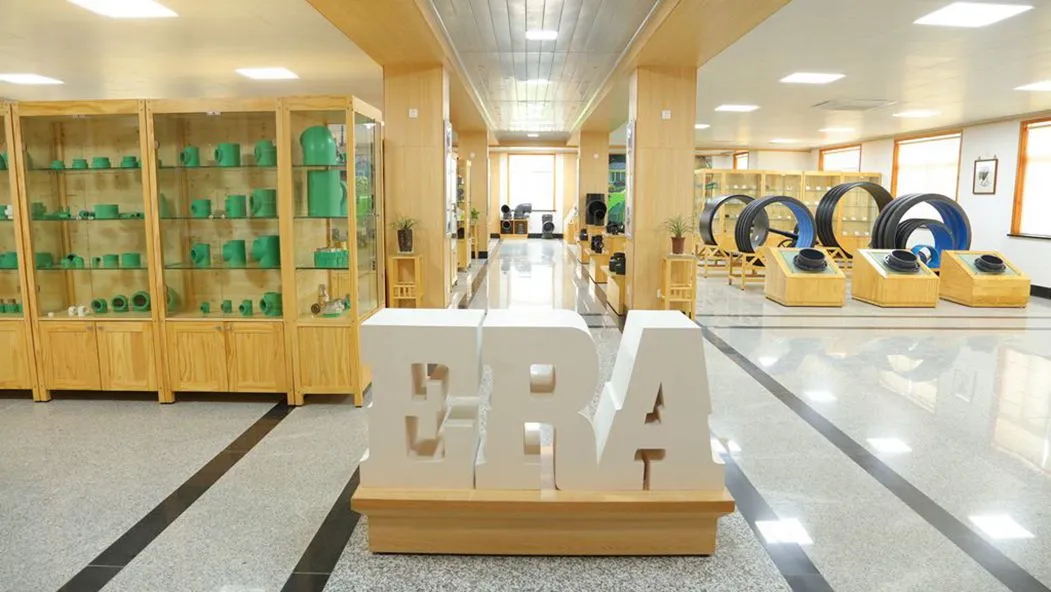 What is pph tubing
PPH is a homopolymer of propylene. pph pipe is the ordinary PP material β modification, so that it has a uniform and delicate Beta crystal structure, has excellent chemical corrosion resistance, wear resistance, good insulation, high temperature resistance, working temperature can reach 100℃, non-toxic, light weight, easy to transport and installation, this is a kind of pp pipe high temperature resistance, corrosion resistance, anti aging of excellent quality products.
pph pipe standard
1. Run HG20539-92.
2, the selection of glass fiber modified polypropylene material production by coupling agent treatment, general use of water, corrosive liquid transportation.
3, drinking water pipe sanitation performance in accordance with GB/T17219 regulations.