PPH THREAD FITTINGS
ERA Piping Systems, PPH THREAD FITTINGS , COUPLING, IRAM 13478, CE
Specification:  Pipe and fittings shall be manufactured from 100% new PPH raw material.
PPH pipe and fittings conforming to IRAM 13478.  Pipe and fittings shall be manufactured as a system and be the product of one manufacturer.
Material:  Polypropylene homopolymer
higher softening points
low specific weight
minimum thermal conductivity 
Feature:  The inner surface of these pipes is very smooth that helps these pipes to get clean efficiently without any deposits.
Excellent Chemical Resistance: Increases reliability and scope of use
High Thermal Resistance: Less vulnerable to weathering
High Stress Crack Resistance: Prevents inching growth of cracks
Referenced Standards:  IRAM 13478 , accords with GBM standards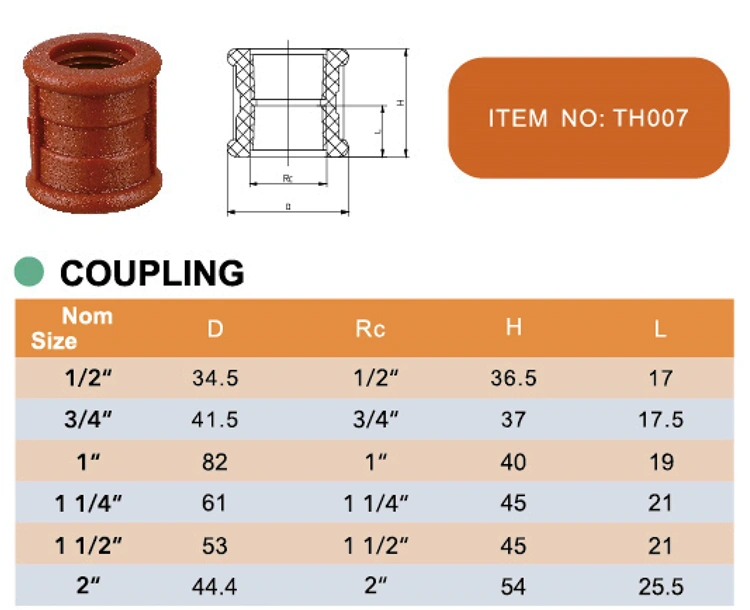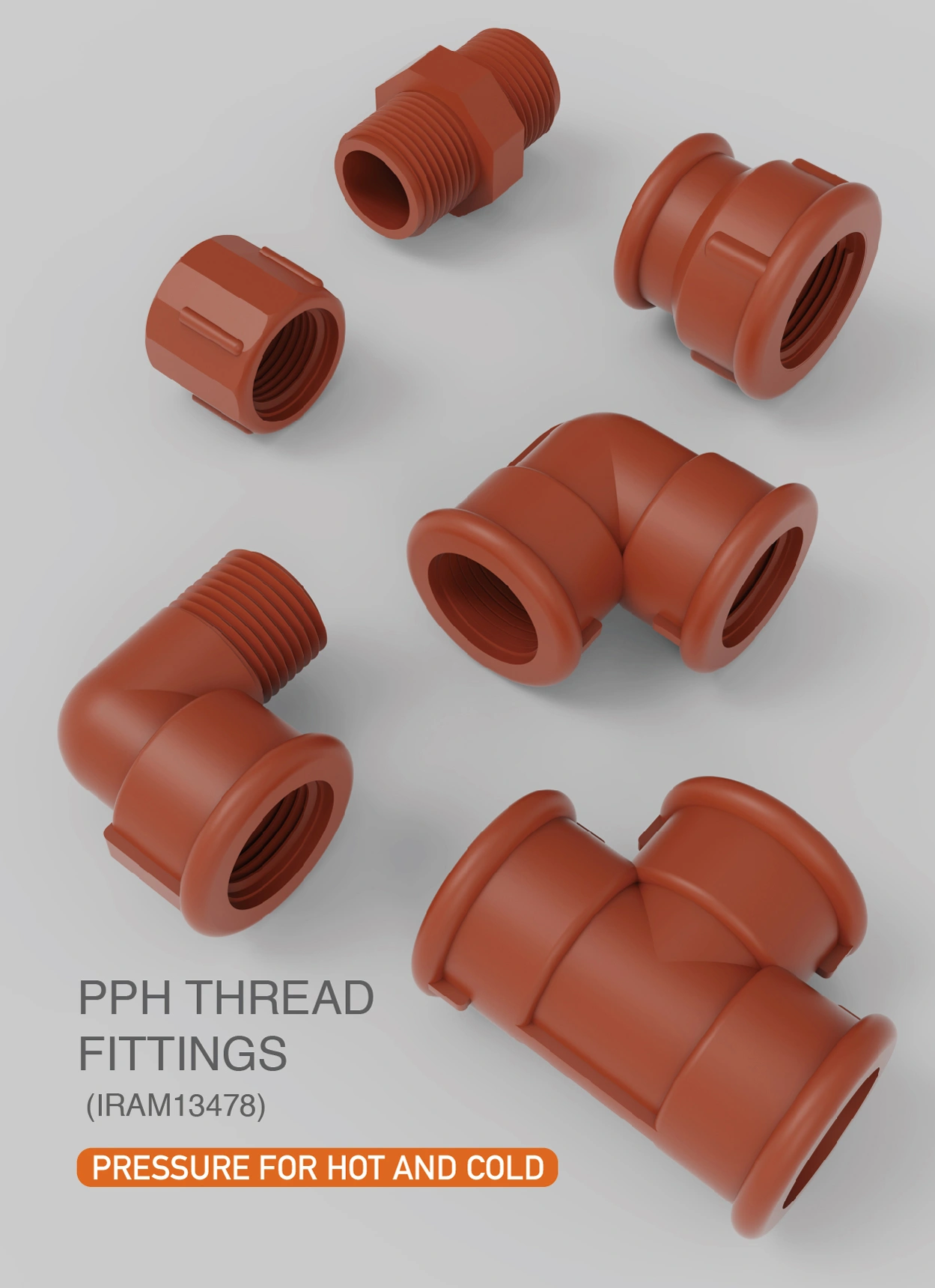 Main Product
Company introduction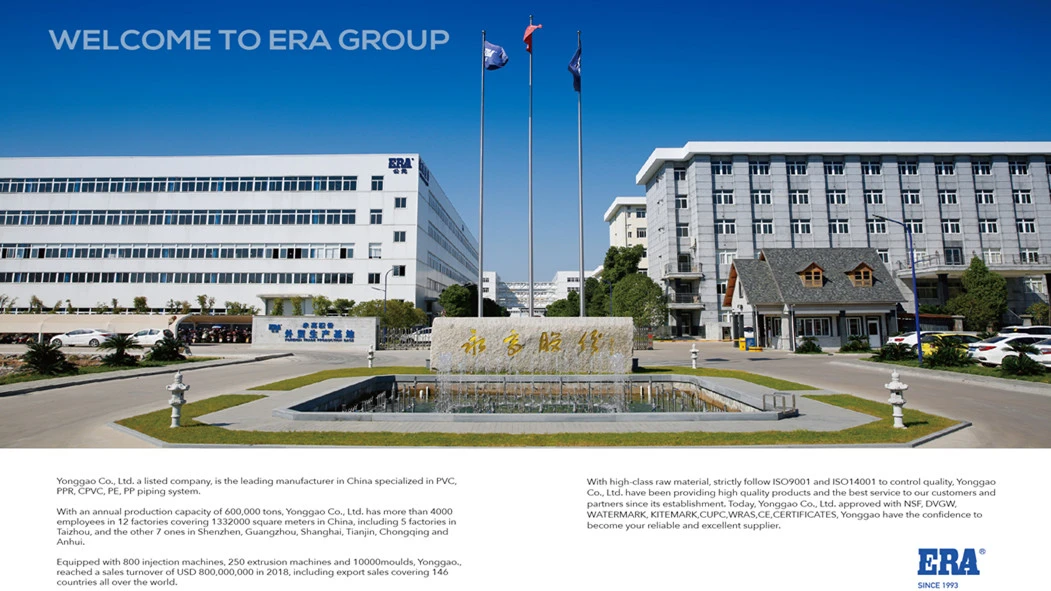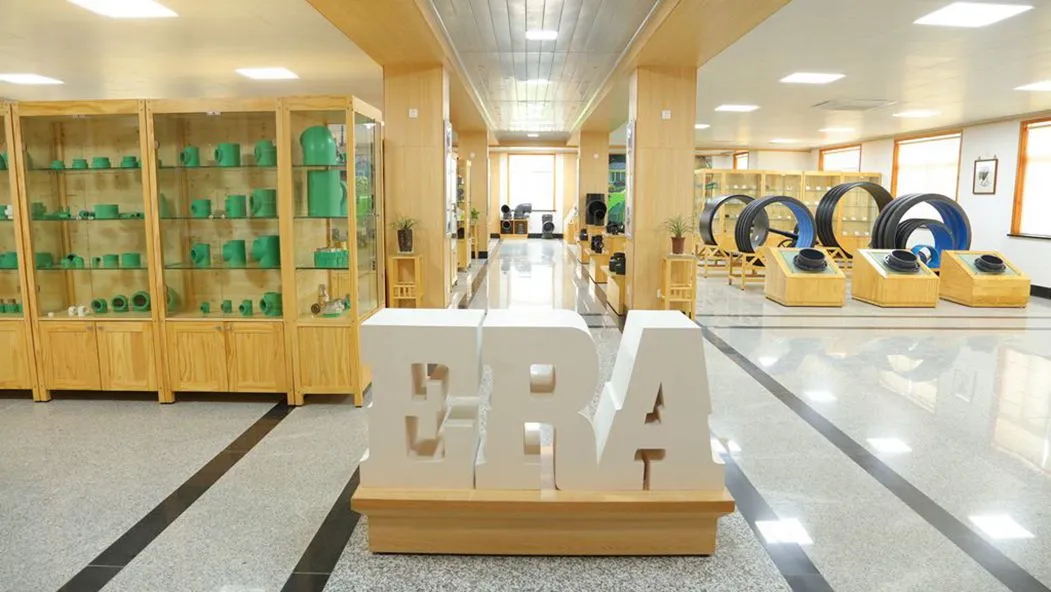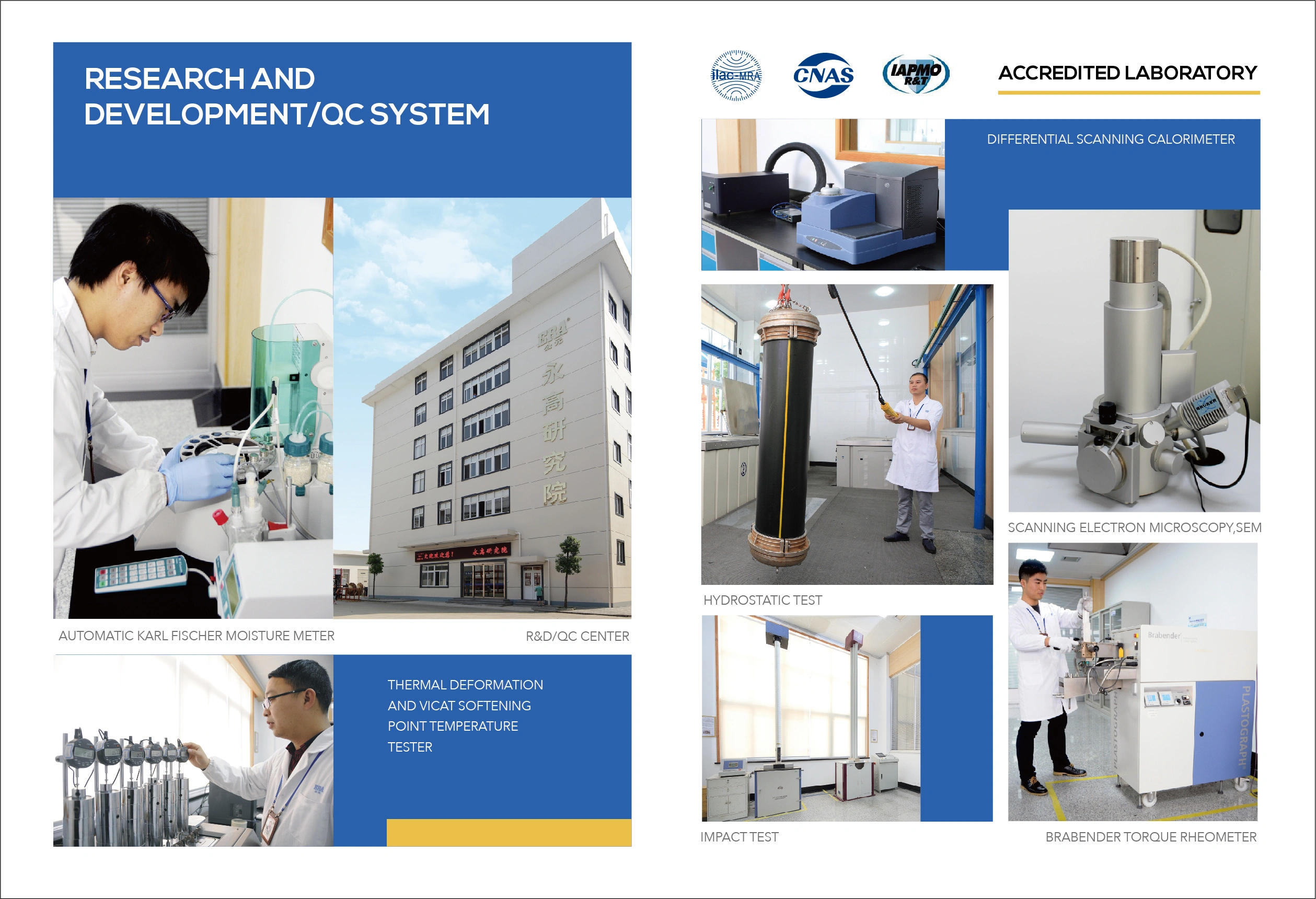 Certificate exhibition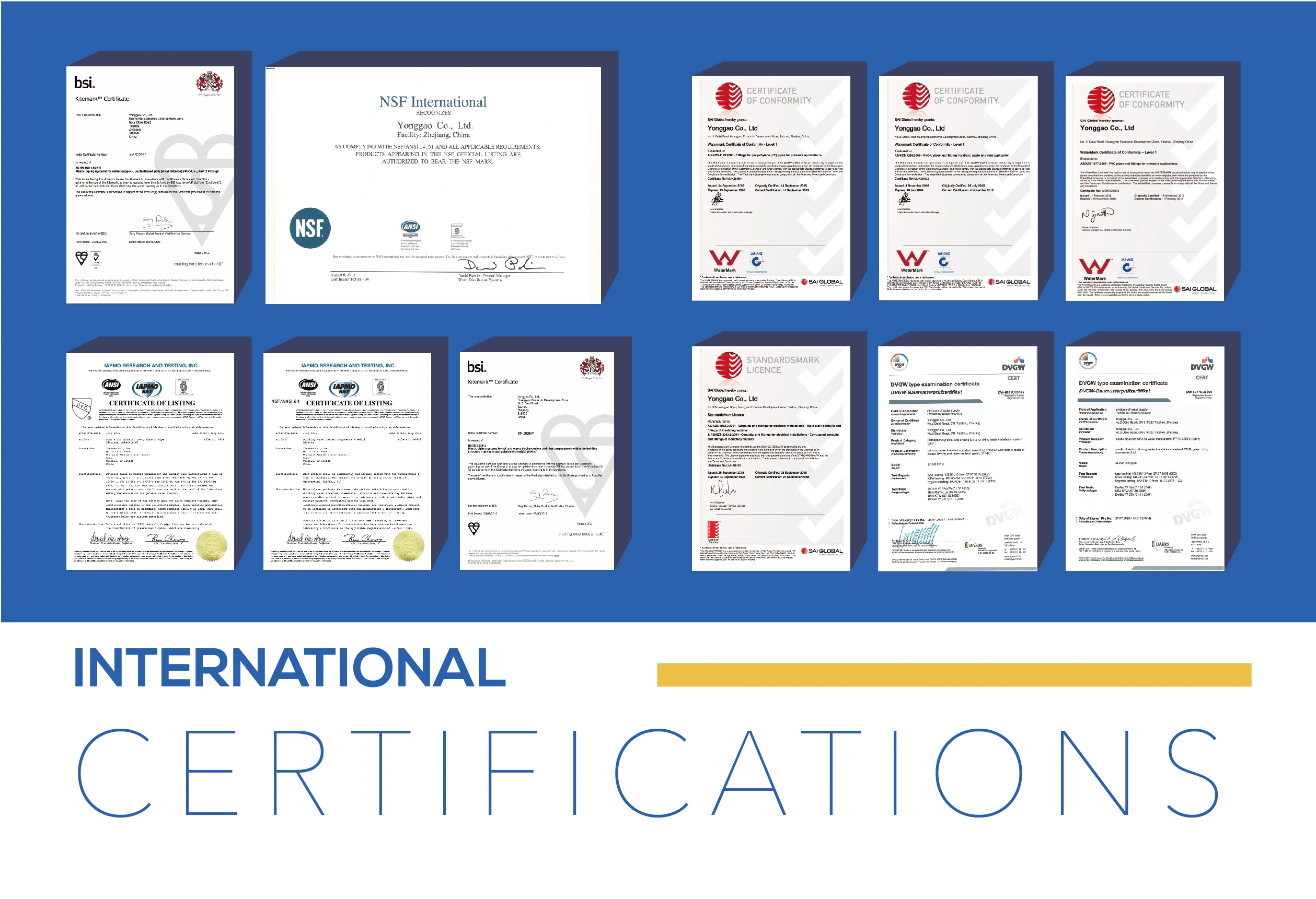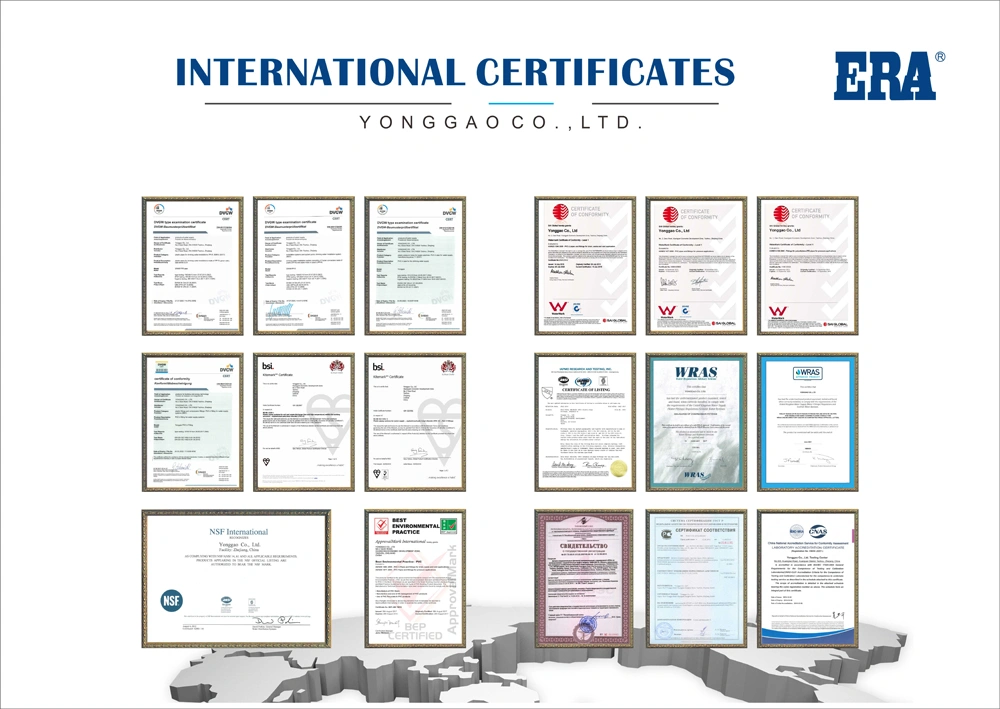 PPH pipe is a homopolymer of propylene. As the raw material of PPH pipe is resin and its processing additives, so the resin in the pipe accounts for a large proportion. PPH pipe has been modified, so it has a uniform and delicate Beta crystal structure, which also makes it resistant to chemical corrosion, wear resistance, high temperature resistance, corrosion resistance, aging resistance, good insulation, and it also has excellent impact resistance at low temperature. This kind of pipeline can be used in chemical industry, environmental protection, food processing and other fields.