ERA won the title of "Top 500 Asian Brands", demonstrating the new mission of innovation driven brands
2022-12-06
Recently, the "17th Asian Brand Ceremony" was successfully held in Hainan Free Trade Port, and Gongyuan once again won the list of "2022 Top 500 Asian Brands" with its professional and strong brand strength.
As an important bridge for Asian brands to go global, the Asian Brand Festival is not only the annual "Oscar" of the brand, but also an important channel for the world to understand Asian manufacturing. At present, in the face of many challenges such as the international environment is still complicated, the global economic winter is still approaching, and the era of brand economy has arrived, many enterprises have begun to think about how to give full play to their brand advantages, and have submitted a perfect answer with the results of being on the list for five consecutive years.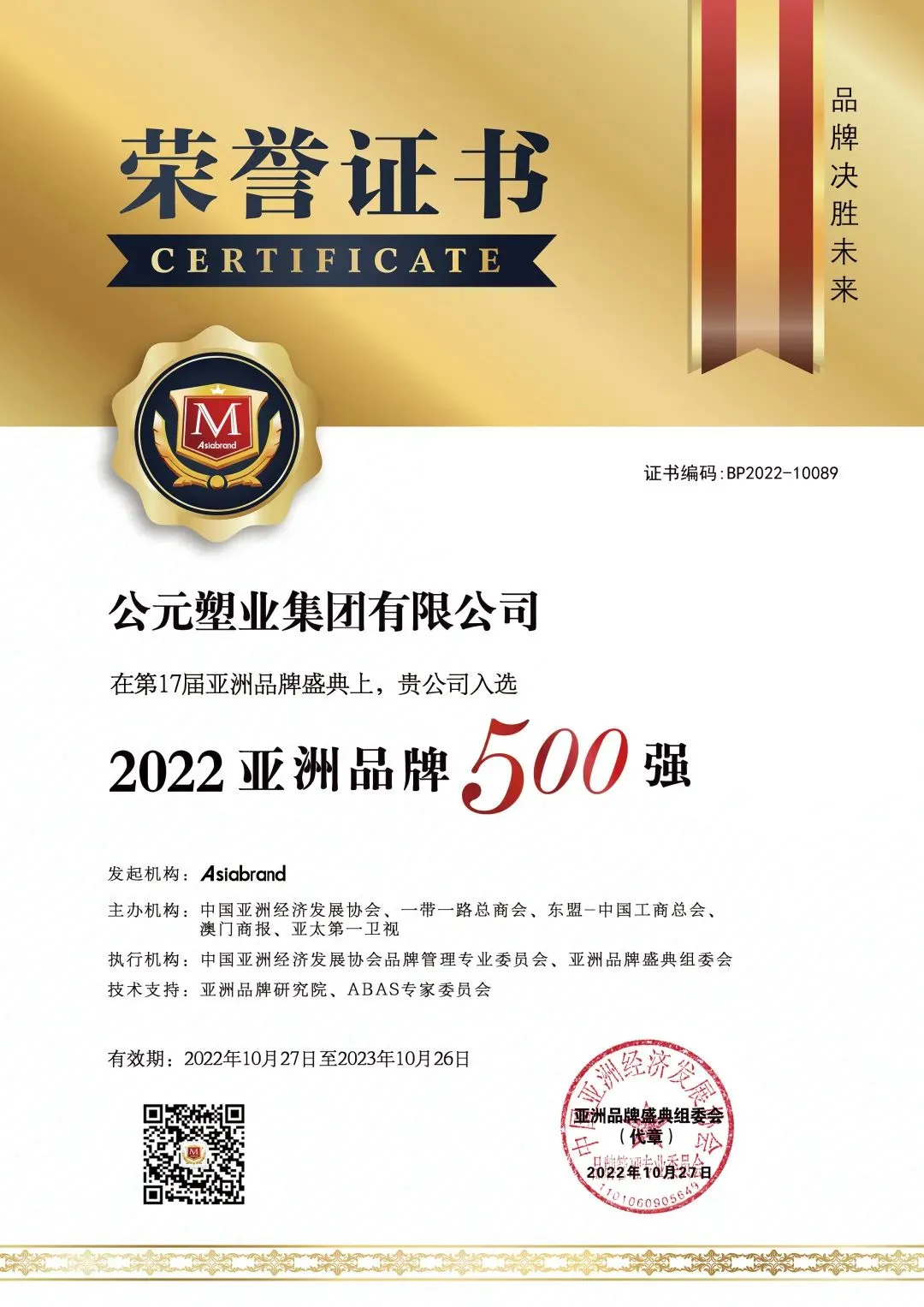 Innovation drives brand to new heights
From 20.095 billion in 2018 to 49.492 billion in 2022, ERA's brand value has reached a new height in continuous empowerment. Behind the continuous highlighting of brand value, there is a strong foundation for continuous breakthroughs in ERA's self-innovation and research and development capabilities.
As a national high-tech enterprise and a key high-tech enterprise of the National Torch Plan, ERA has built innovative platforms such as national postdoctoral research workstation, national enterprise technology center, provincial key enterprise research institute, and national laboratory (CNAS recognition), with strong R&D strength. In recent years, ERAhas continuously increased its efforts in innovation and research and development, and developed Youjia floor drain, fresh air system, BWFRP cable protection casing, industrial PVC-U pipe and other products that are widely praised by the consumer market, leading the rapid development of China's plastic pipe industry with strength.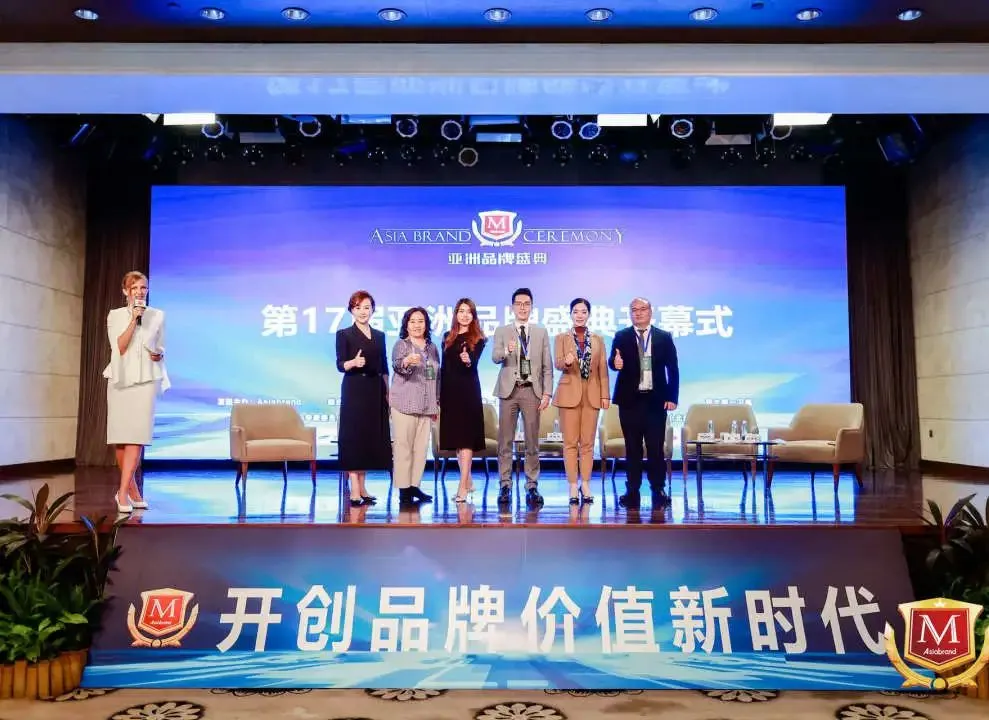 Maintain the original intention of the brand's new mission
From the era of "good pipelines made in ERA" to the brand 2.0 era of "pipe network solution solution", and now to the brand 3.0 era of "making flow more worry-free". The brand connotation of ERA has been rapidly upgraded with the times.
With the official opening of the new brand 3.0 era, through the new brand mission of "making flow more worry-free and making the world better", A.D. has realized the transformation from "pipeline integrated service provider" to "water, electricity and wind integrated service provider", so that more families can enjoy the true meaning of happy life.
In the future, ERA will combine its own reality to explore brand growth points, activate brand equity, give full play to brand effect, radiate the world, shape corporate image, and show the brand strength of enterprises in large countries.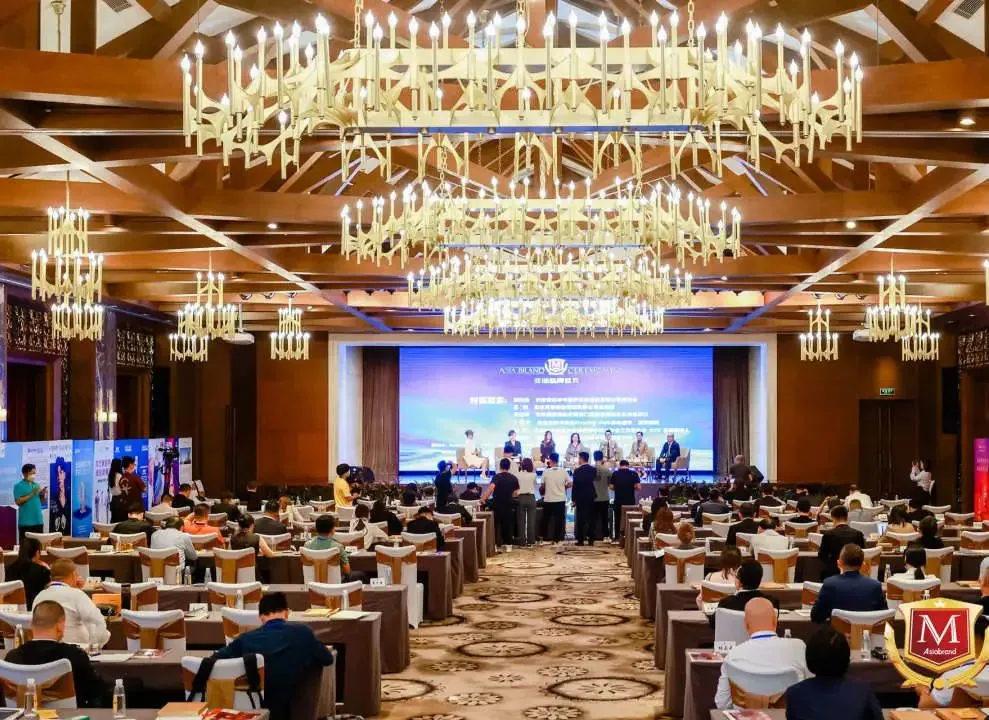 It is understood that a total of 17 countries and regions of the "2022 Top 500 Asian Brands" have been selected. Among them, 244 brands in China were selected, ranking first, accounting for 48.80% of the total number of seats on the list.