PVC DRAINAGE FITTINGS
ERA Piping Systems, PVC Sanitary Solvent Cement, TEE, UDLS03, (ISO3633), CE
System:   
PVC Sanitary Solvent Cement Fitting System
Plastics piping systems for soil and waste discharge (low and high temperature) inside buildings
High flow capacity, corrosion resistance, low installation costs, long service time.
PVC is lightweight and easy to install. They require no special tools for cutting, and be installed with solvent cementing, threading, flanging, and roll-grooved joining.
Polyvinyl chloride (PVC) is the most frequently specified of all thermoplastic materials because of its light weight, durability, and cost-effectiveness.
Business Scale
We ERA have exported to 146 countries and regions in the world now and plan to set  representative offices in main sales countries in the future.
Specification: 
additionally conform to the requirements of an impact test (staircase method),
For the installation of pipes and fittings conforming to this International Standard, national and/or local requirements and relevant codes of practice shall apply.
The raw material shall be PVC-U to which are added those additives that are needed to facilitate the manufacture of components conforming to the requirements of this International Standard.
Specification:
| | | | |
| --- | --- | --- | --- |
| Model Number | UDLT04 | Material | PVC |
| Description | PVC DRAINAGE FITTINGS TEE  | Size | 32-160MM |
| Standard | ISO3633 | Color | Grey |
| Working Pressure | | Temperature | Max 60°C / 140°F |
| Connection | Solvent Cement | Certificate | CE |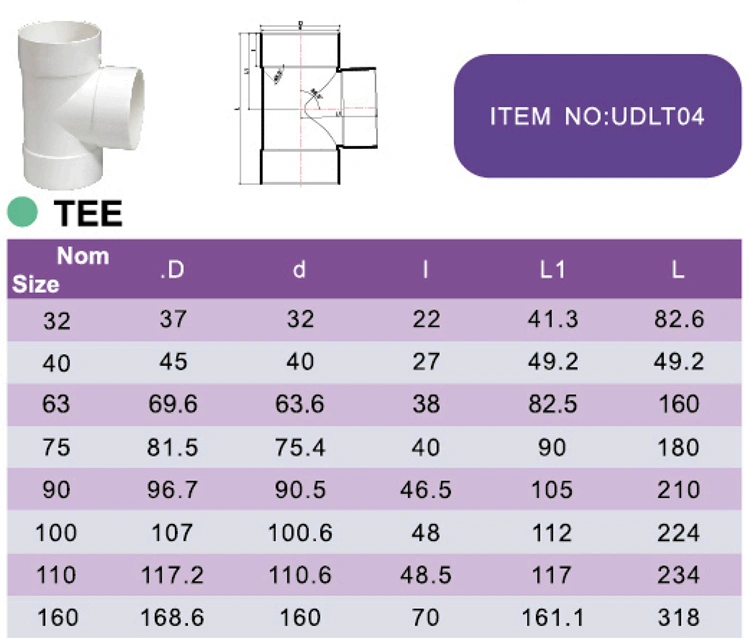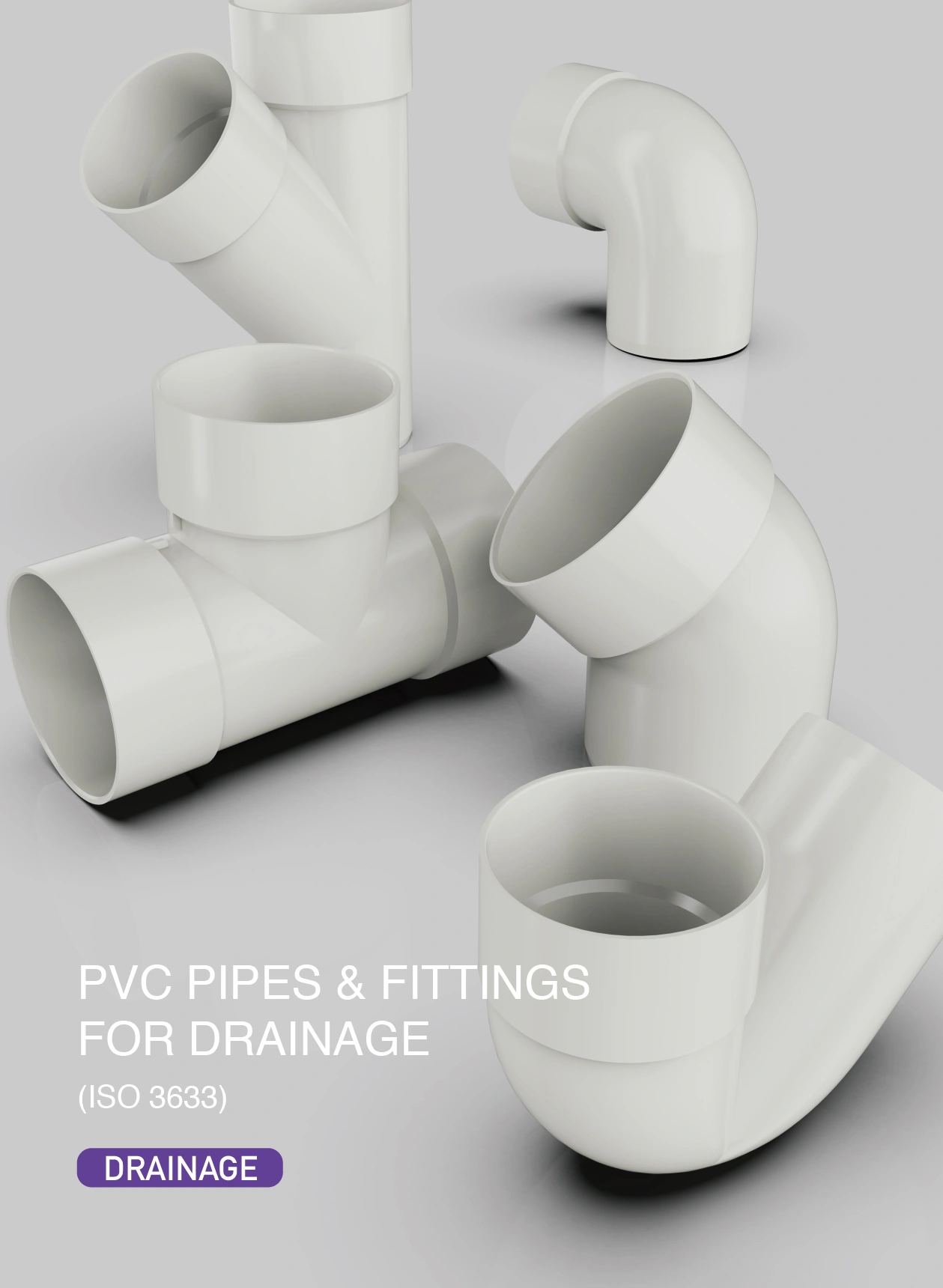 Main Products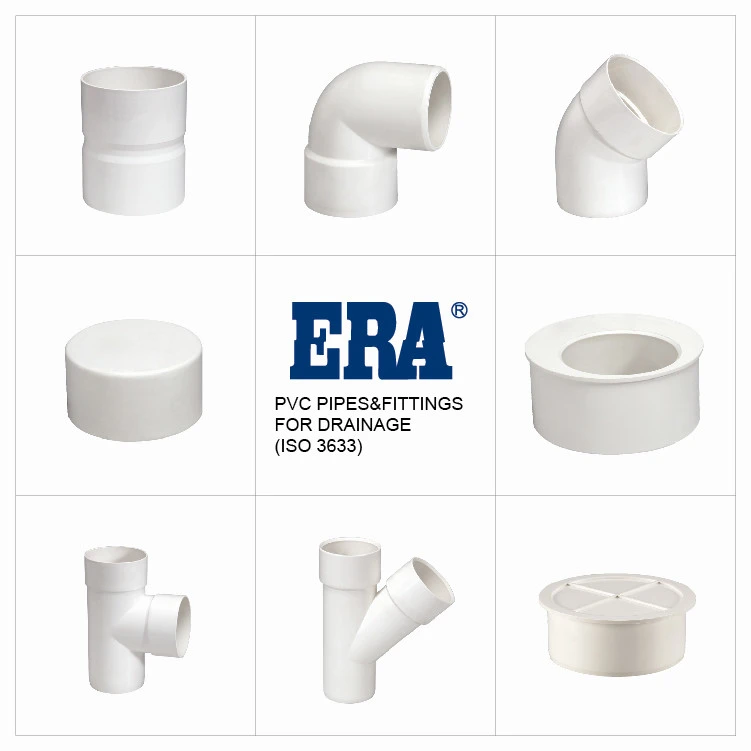 Company introduction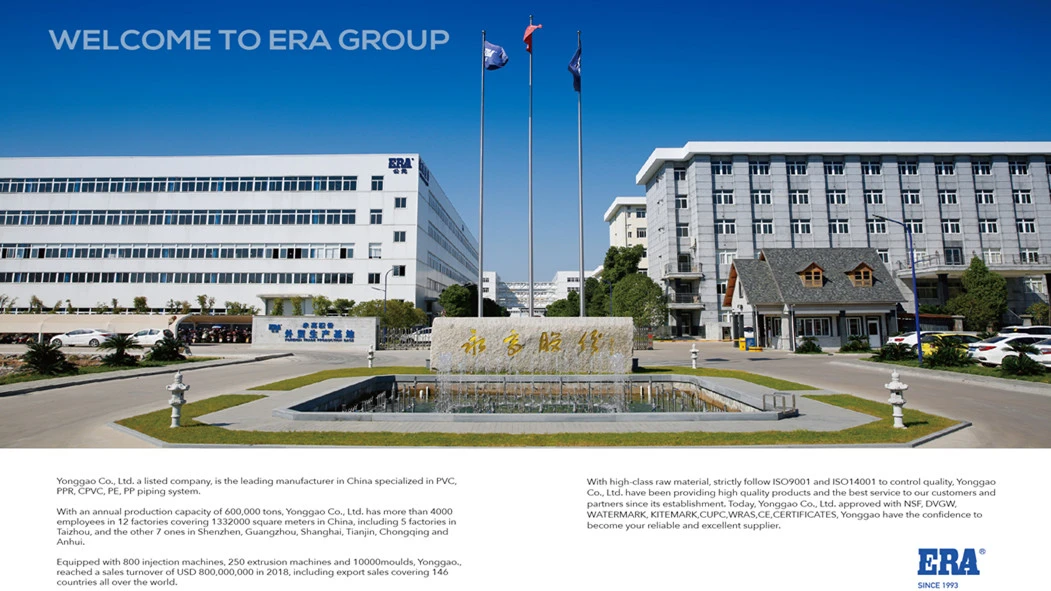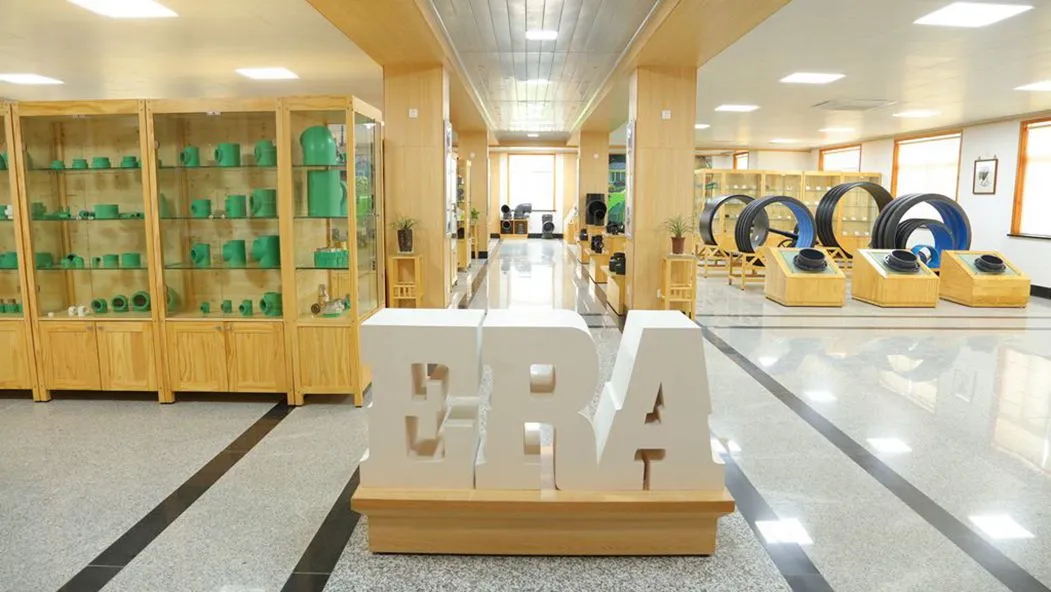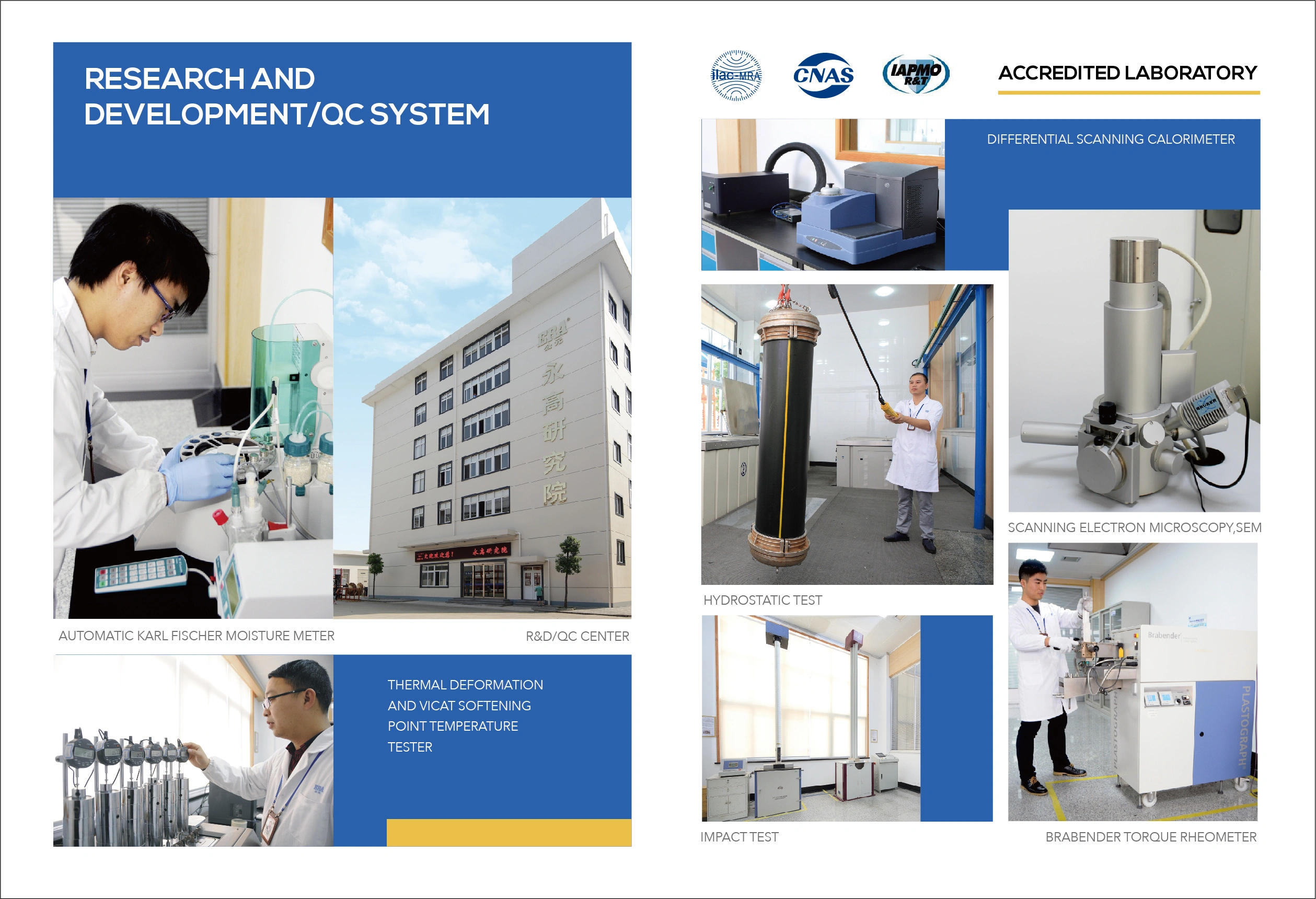 Certificate exhibition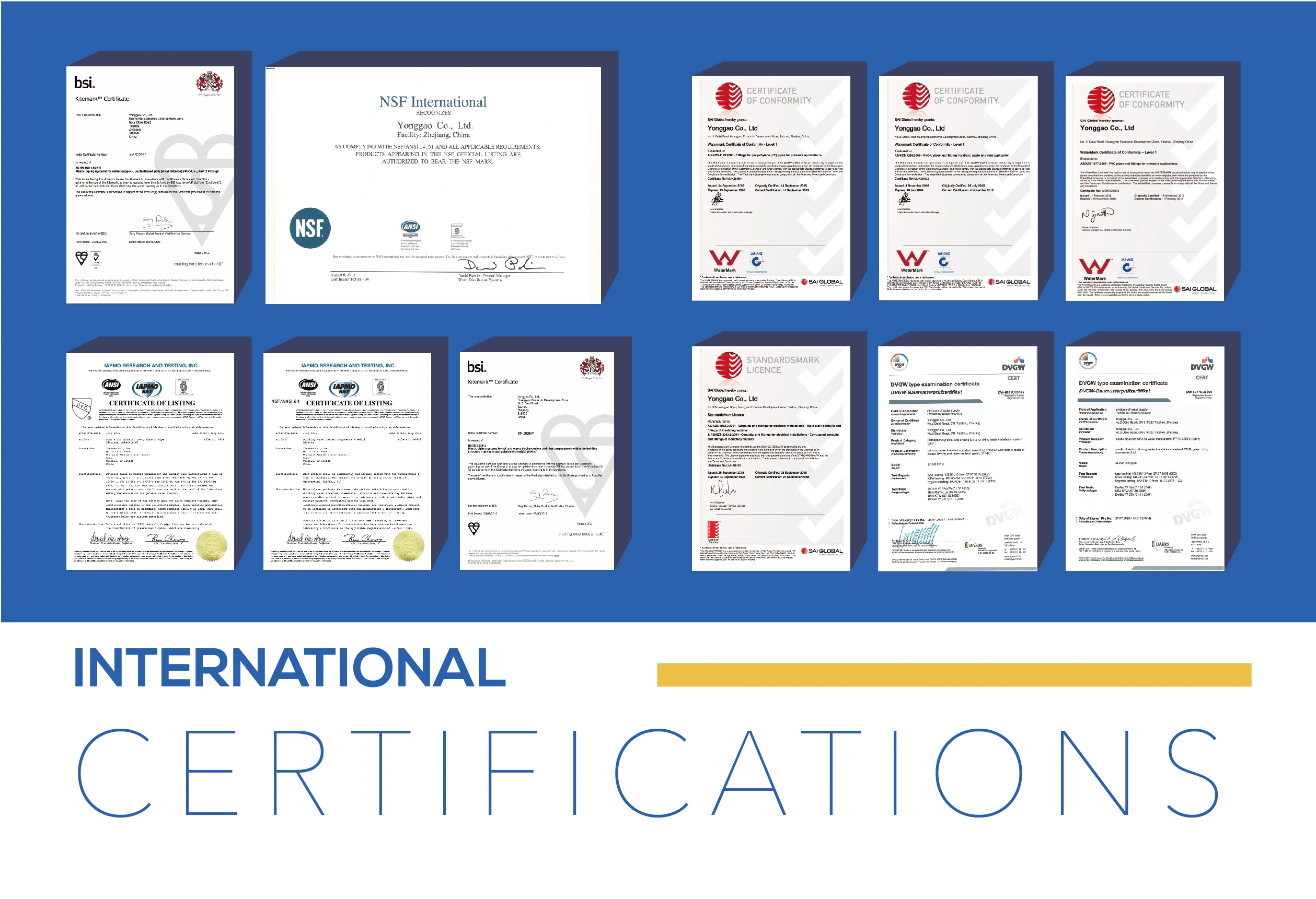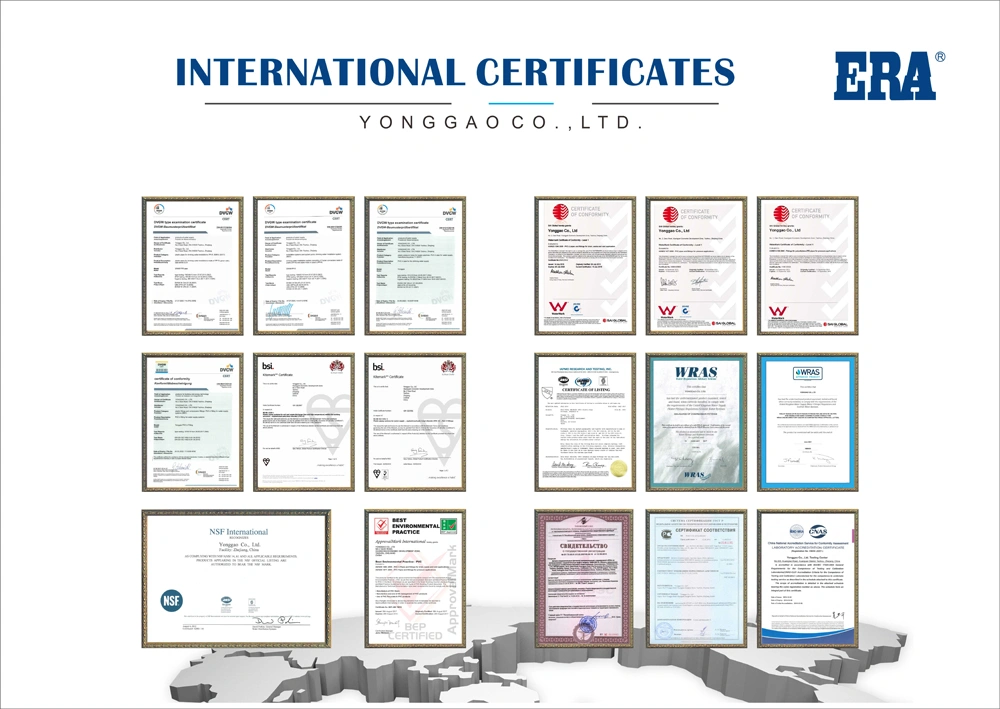 In recent years, the industrial concentration of the plastic pipe industry has become higher and higher, mainly in coastal and economically developed areas. The sum of the production volume of Guangdong, Zhejiang and Shandong provinces has exceeded one-third of the national total. Some enterprises have invested in new or expanded production bases in Tianjin, northeast, central, and western regions to increase production capacity to meet the gradual expansion of local demand.
Hot Tags:  PVC DRAINAGE FITTINGS ISO3633 TEE , China, manufacturers, suppliers, factory