PVC DRAINAGE FITTINGS
ERA Piping Systems, PVC Sanitary Solvent Cement, 90° ELBOW, UDLE01, (ISO3633), CE
Scope:     
Our comprehensive line of sewer and drain fittings includes valves, couplings, and connectors in PVC
Specification:  Pipe and fittings shall be manufactured from virgid 
PVC(polyvinyl chloride) vinyl compounds.
The international standard specifies the requirements for unplasticized poly(vinyl chloride) (PVC-U) pipes and fittings for soil and waste discharge (low and high temperature) inside buildings, as well as the system itself. It does not include buried pipework.
Advanced production management system
Carry out ERP system and Lean Production Project. Achieving process data automatically set ,collected, analysed together with the accurate ,digital and automatic management of the production schedule , production statistics and equipment management.Thus promoting transformation and upgrading of our company with management and technology innovation
Specification:
| | | | |
| --- | --- | --- | --- |
| Model Number | UDLE01 | Material | PVC |
| Description | PVC DRAINAGE FITTINGS 90° ELBOW | Size | 32-160MM |
| Standard | ISO3633 | Color | Grey |
| Working Pressure | | Temperature | Max 60°C / 140°F |
| Connection | Solvent Cement | Certificate | CE |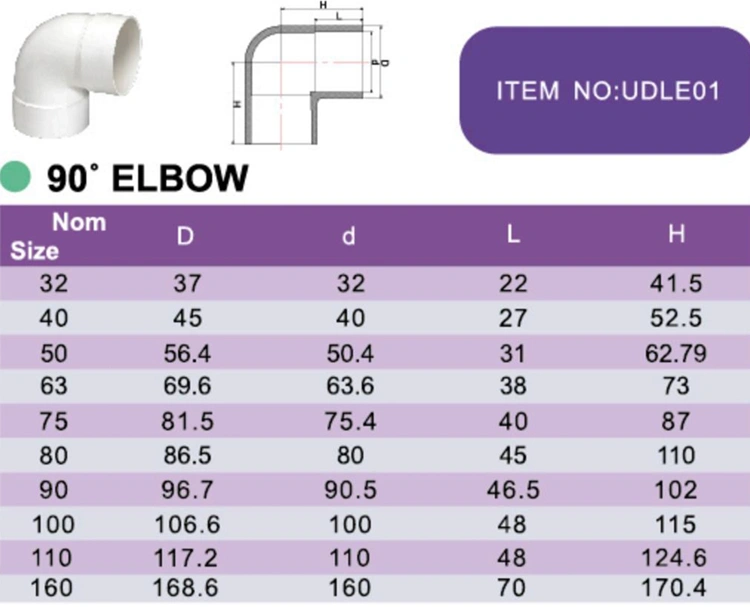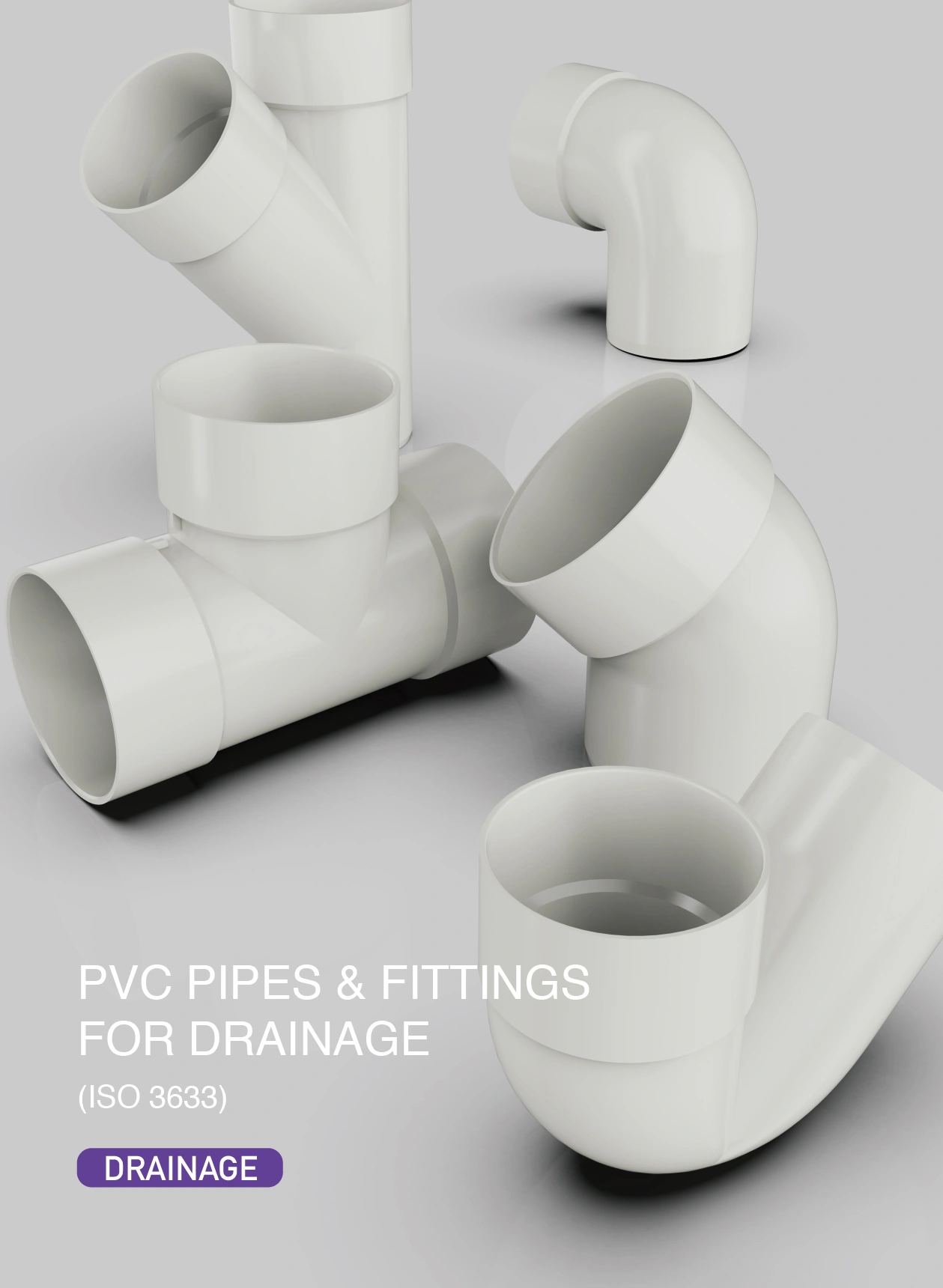 Main Products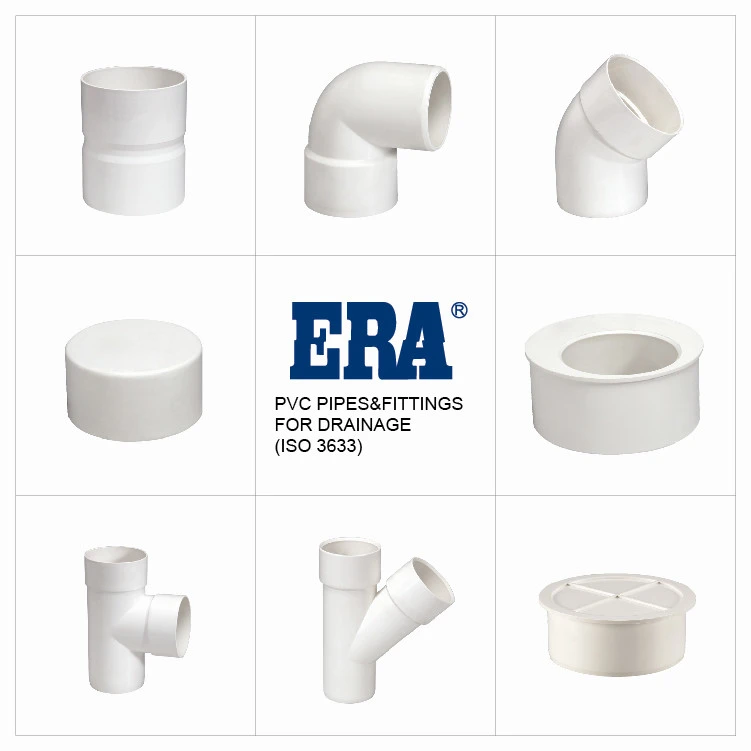 Company introduction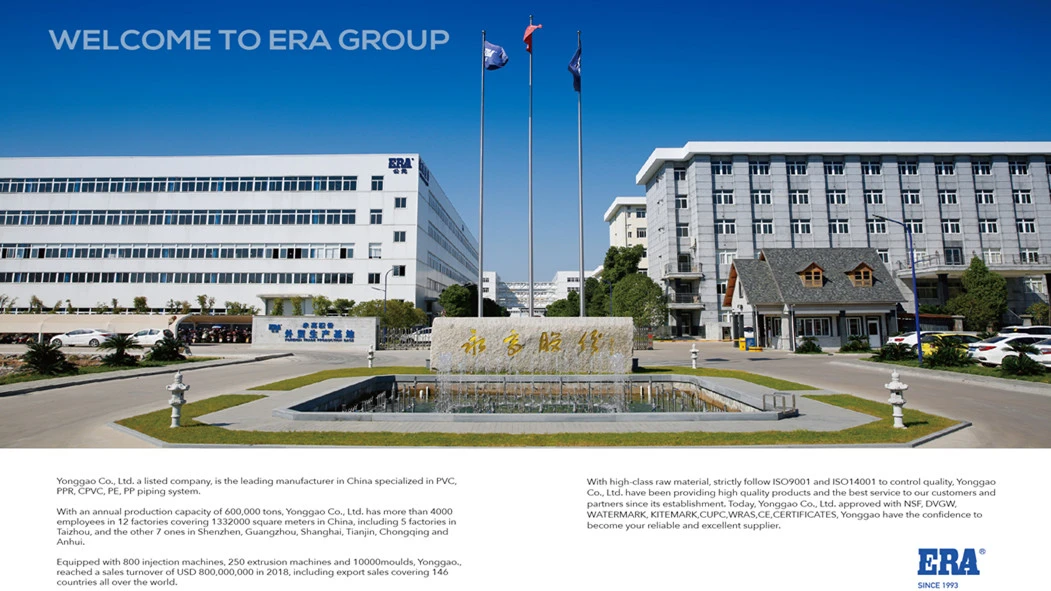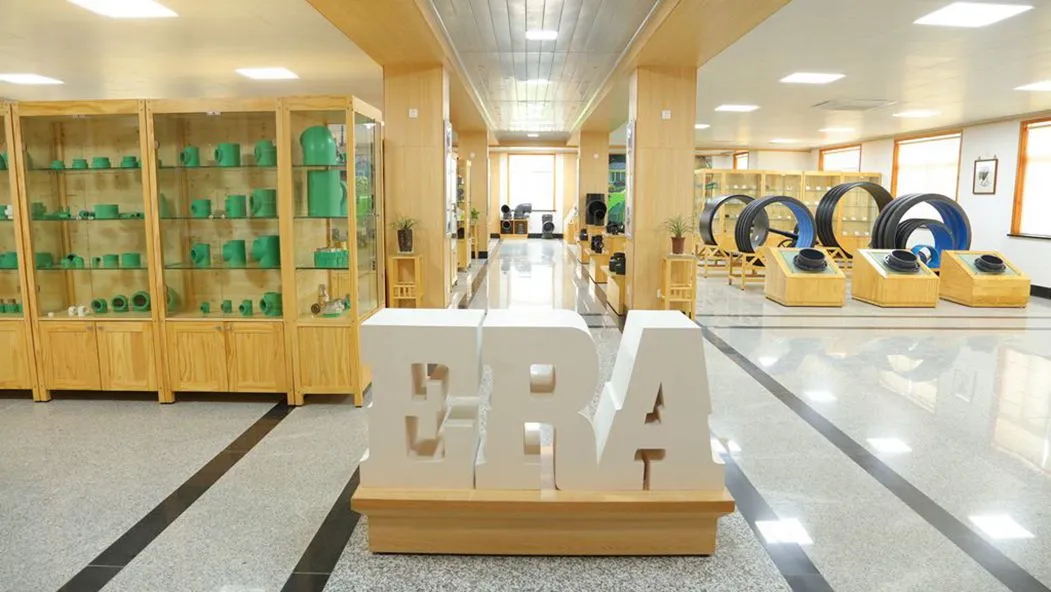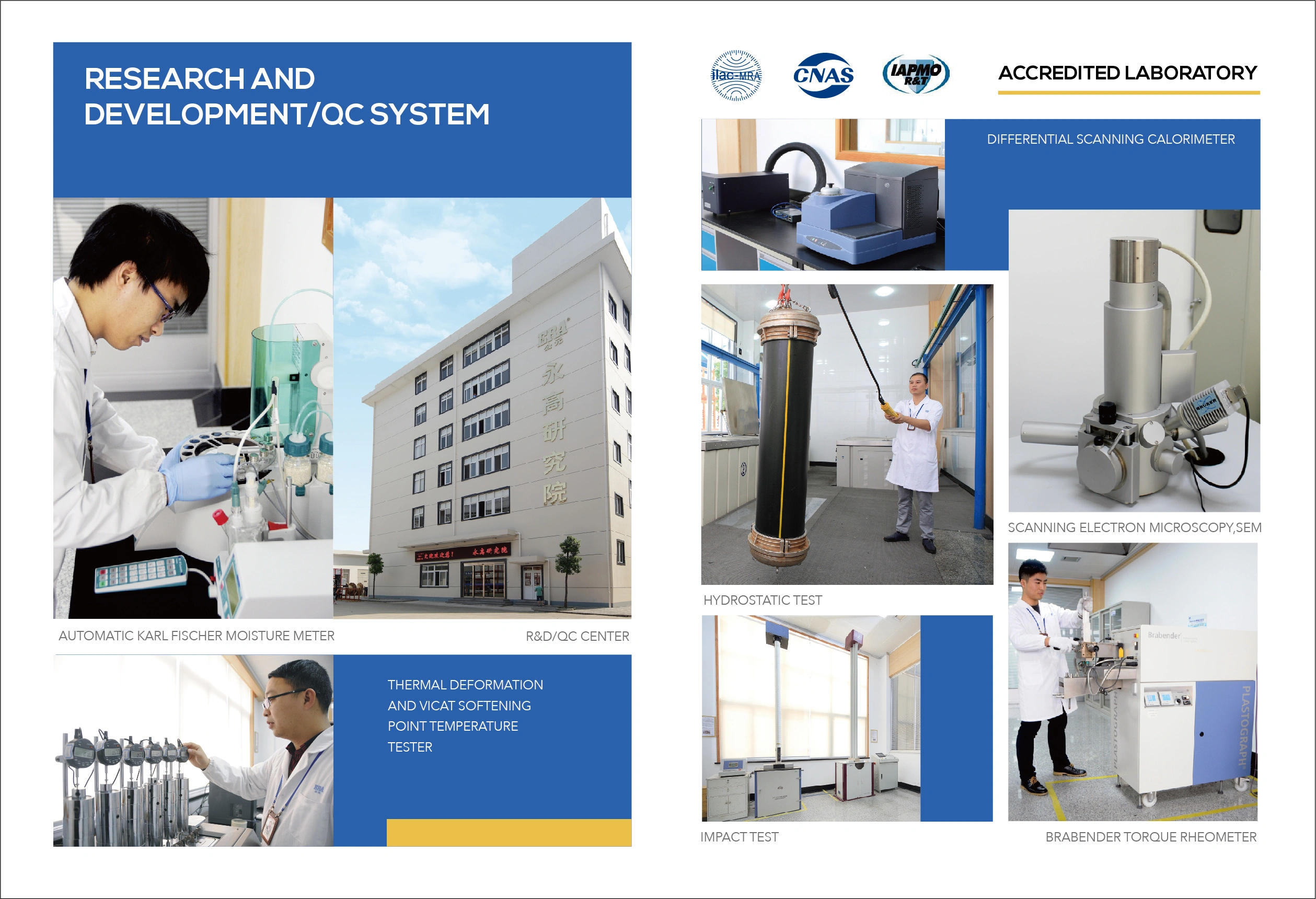 Certificate exhibition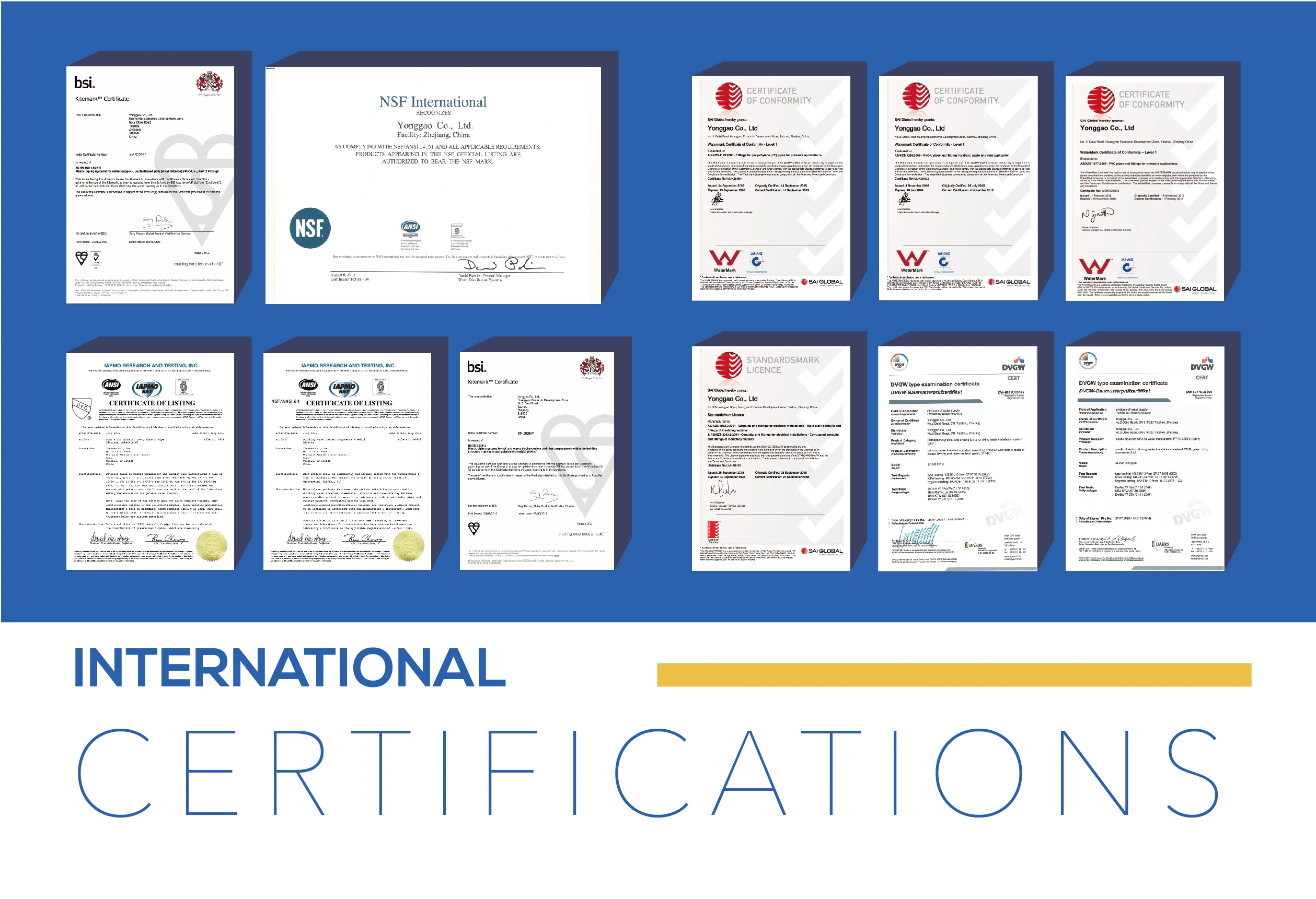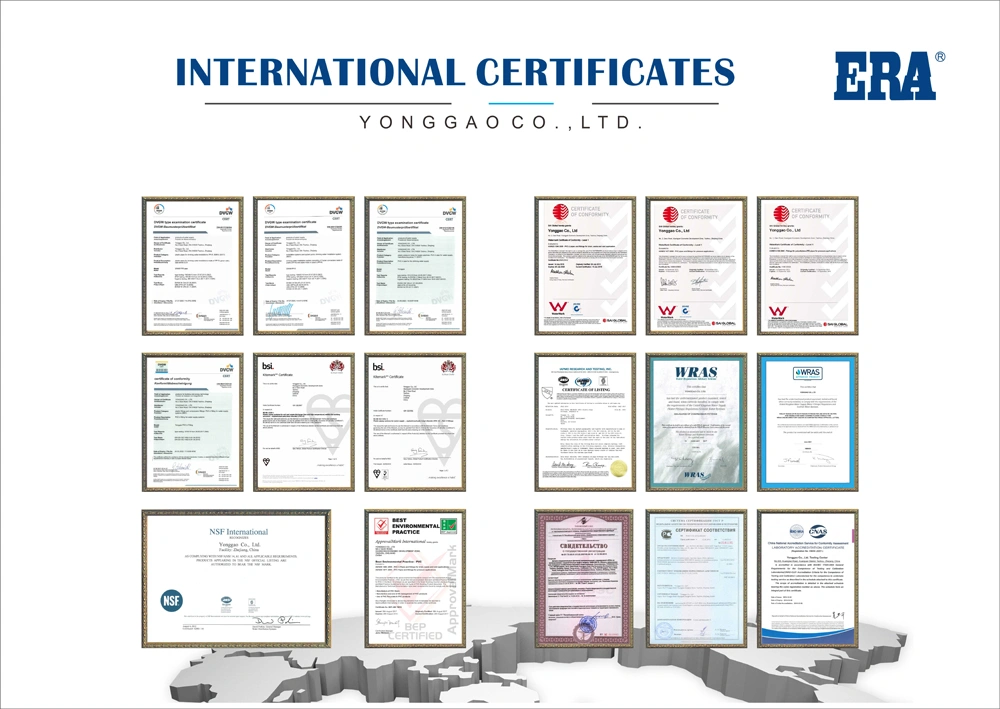 Elbows and seamless elbows in PVC chemical pipe fittings are often used in the bending part of the pipeline to change the direction of the pipeline. Commonly used are 45° elbow and 90° elbow, bending radius of about 1.0 times the outside diameter of the pipe is called short radius elbow, about 1.5 times the outside diameter of the pipe is called long radius elbow.
In the piping system layout, it is generally appropriate to choose the long radius elbow connection, short radius elbow is usually used in the pipe system installation position is more compact or to reduce costs. When a short radius elbow is used, the higher working pressure should not be greater than 0.8 times of the long radius elbow of the same specification. Miter elbows in PVC chemical pipe fittings are usually used in large size pipes with low pressure, water and similar fluid medium conditions. When the single section of miter elbow variable direction Angle is greater than 45°, it is not suitable for toxic, combustible medium pipelines, or pipelines subjected to vibration, pressure pulsation and alternating load due to temperature change.