PVC DRAINAGE FITTINGS
ERA Piping Systems, PVC Sanitary Solvent Cement, 45° ELBOW, UDLE03, (ISO3633), CE
Stabilizers, lubricants, auxiliary processing agents, pigments, impact-resistant agents and other additives are often added to PVC materials in actual use. Non-flammability, high strength, climate change resistance and excellent geometric stability. PVC has strong resistance to oxidants, reductants and strong acids. However, it can be corroded by concentrated oxidizing acids, such as concentrated sulfuric acid and concentrated nitric acid, and it is not suitable for contact with aromatic hydrocarbons and chlorinated hydrocarbons.
Specification:
| | | | |
| --- | --- | --- | --- |
| Model Number | UDLE03 | Material | PVC |
| Description | PVC DRAINAGE FITTINGS 45° ELBOW | Size | 32-125MM |
| Standard | ISO3633 | Color | Grey |
| Working Pressure | | Temperature | Max 60°C / 140°F |
| Connection | Solvent Cement | Certificate | CE |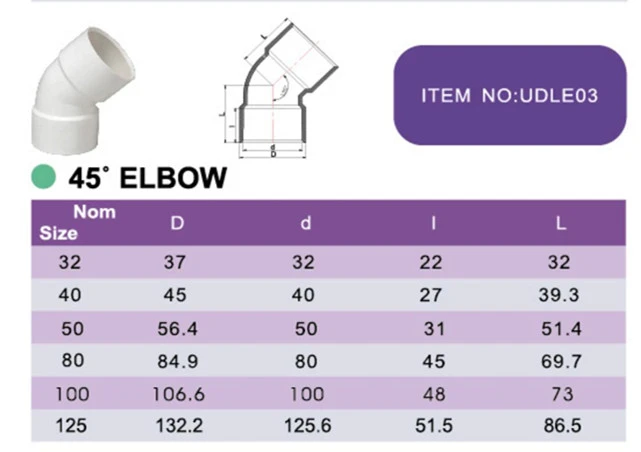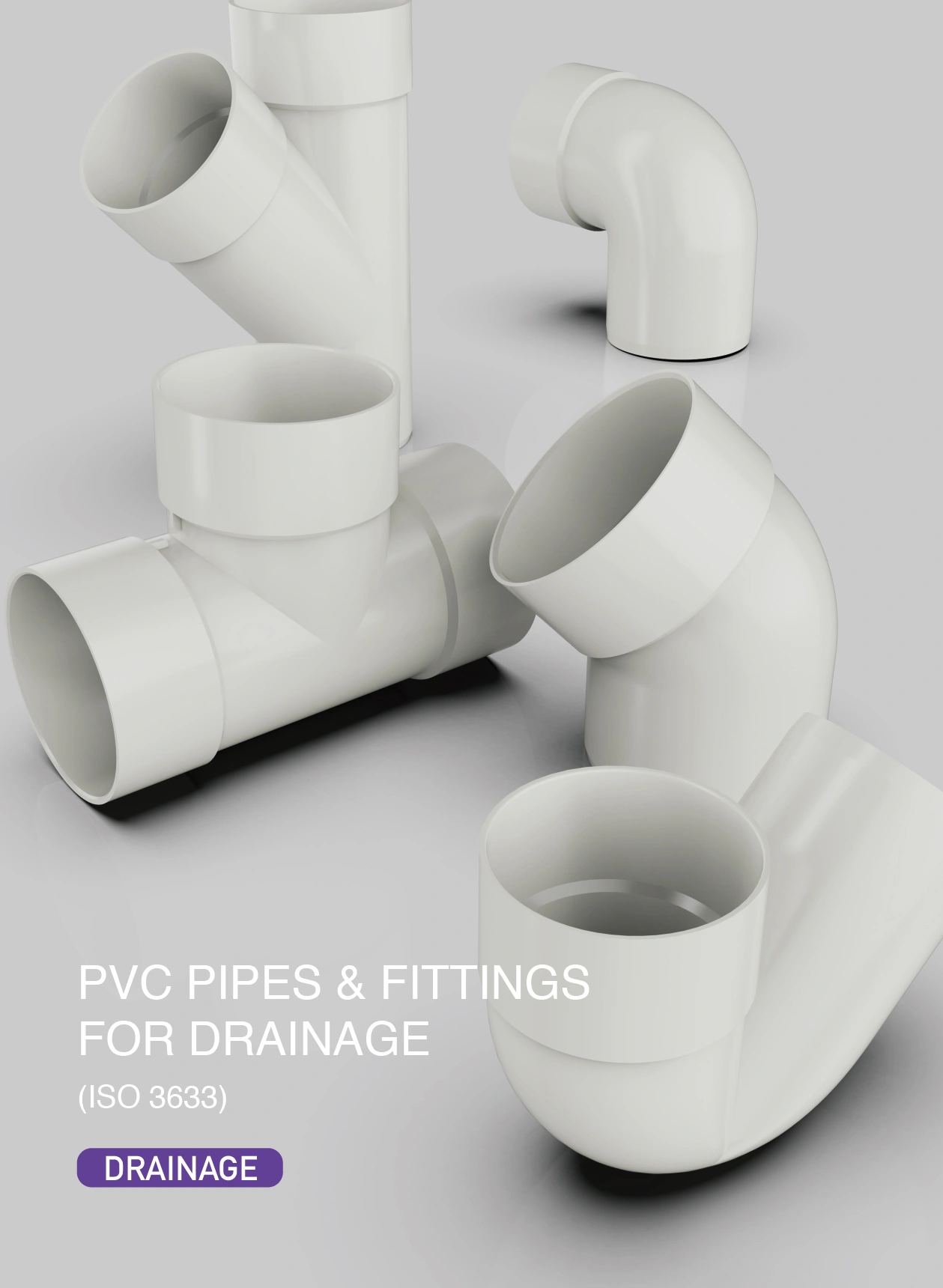 Main Products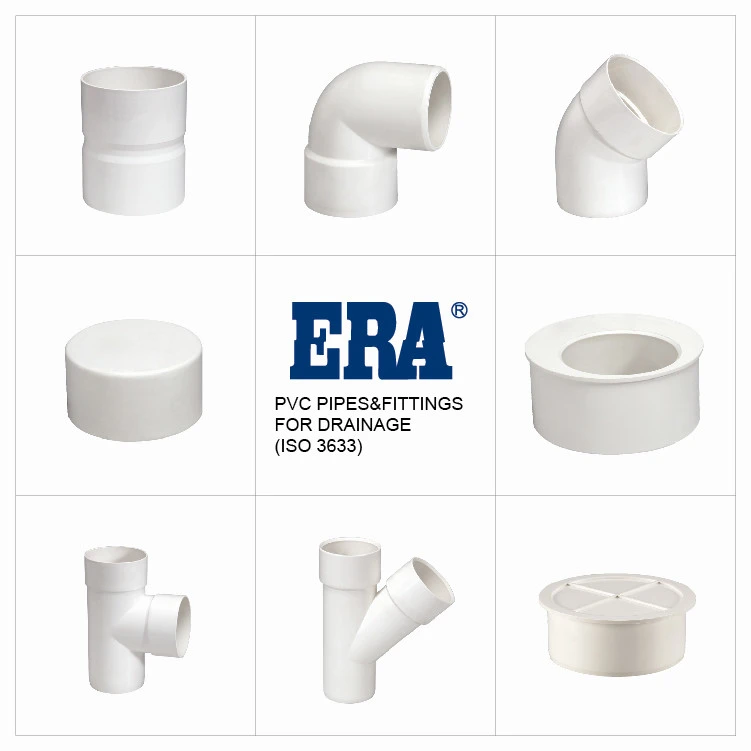 Company introduction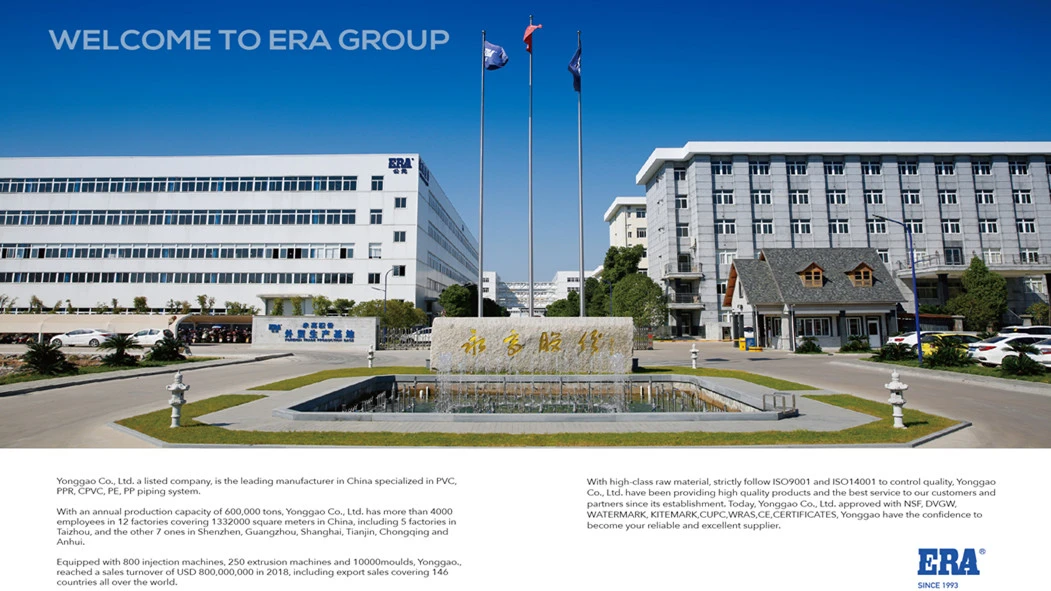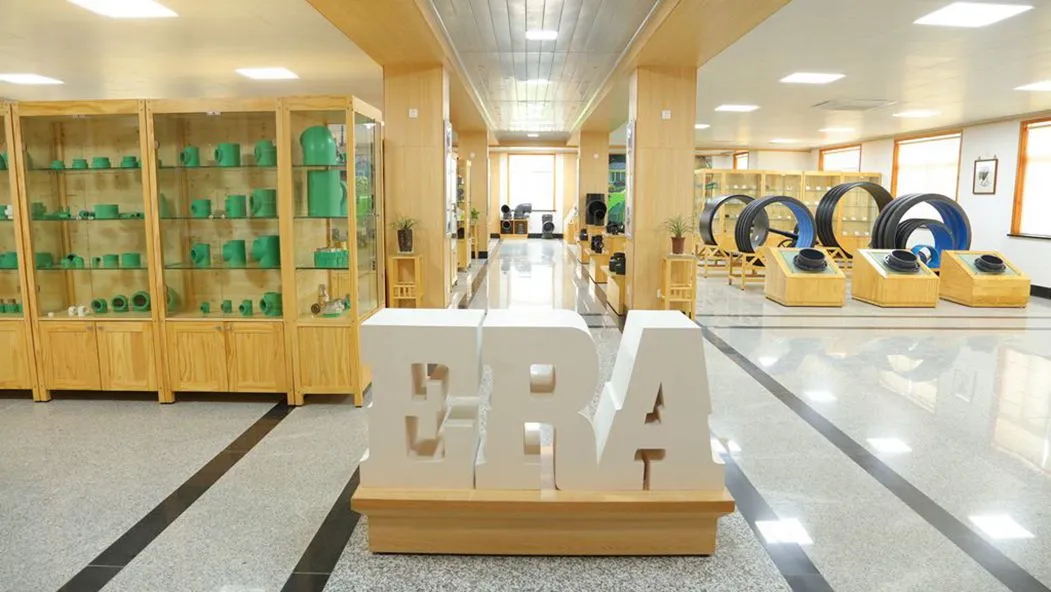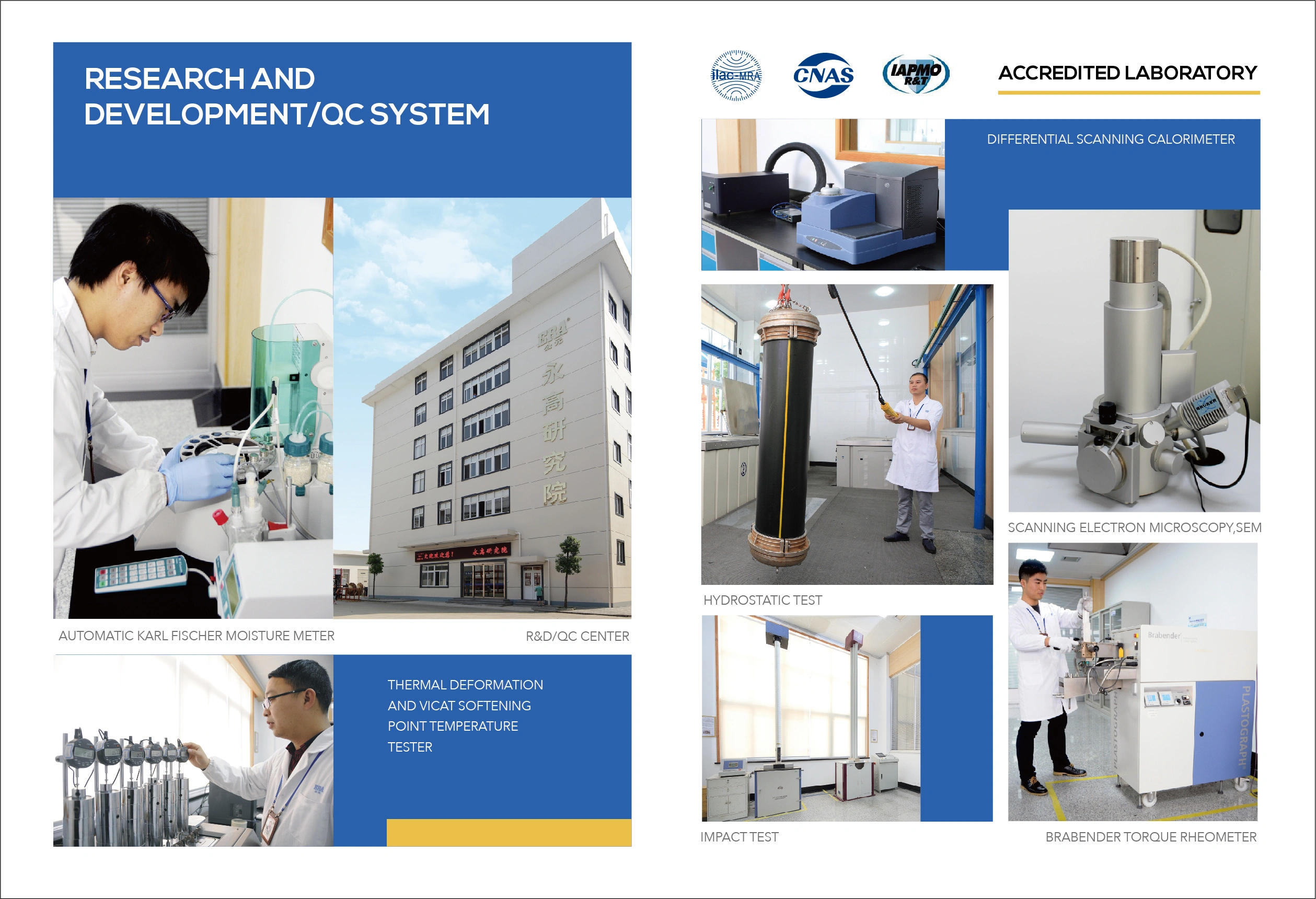 Certificate exhibition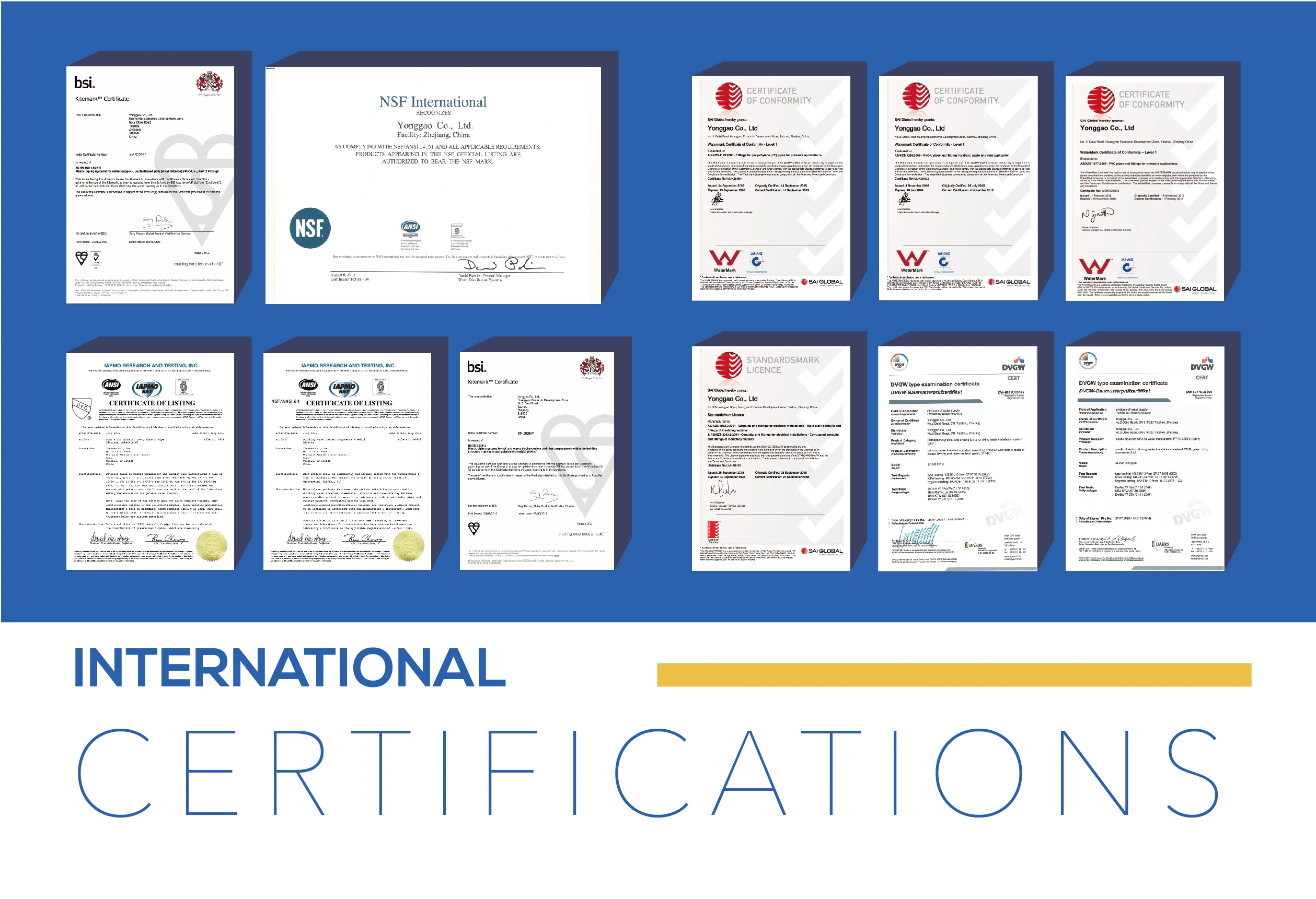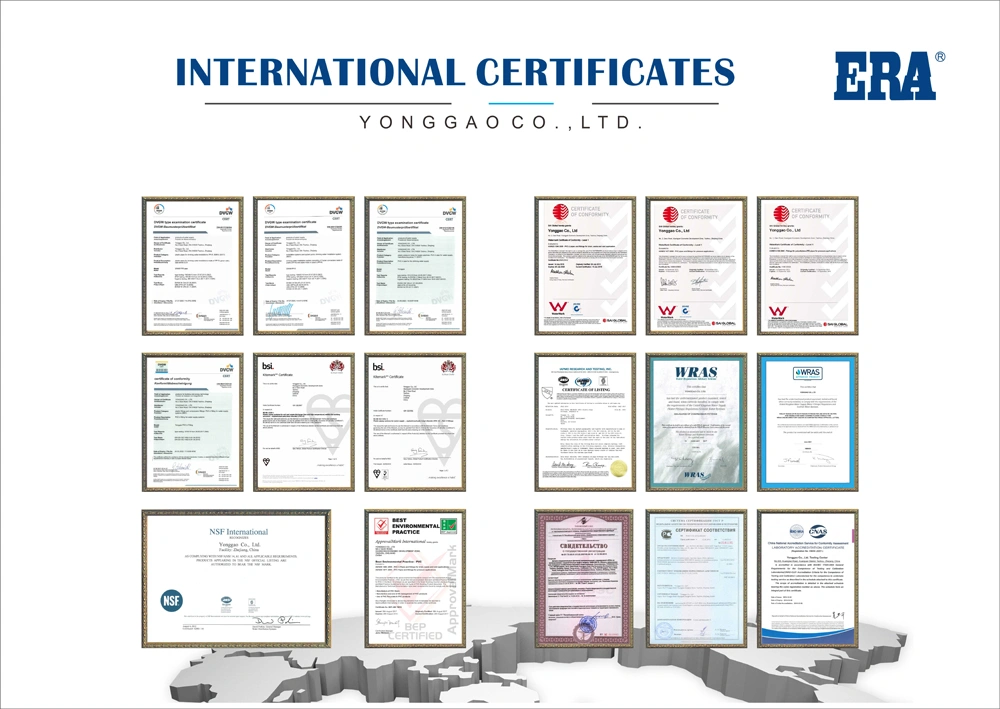 ERA pays attention to the serial supply of the industrial chain, that is, whether it is the initial R&D and production, or the later sales and customer service, Yonggao pays enough attention and investment. In R&D, Yonggao Co., Ltd. is a state-level high-tech enterprise with a provincial-level technology research center and professional technicians. Based on customer needs and international vision, it can design high-priced products with shapes, colors and added value of products. On this basis, Yonggao Co., Ltd. is committed to building a complete product echelon, covering PVC-U, PPR, PE, PVC-C and other sub-varieties, which are comprehensively applied to such sub-fields as indoor and outdoor water supply and drainage of buildings, municipal drainage and sewage discharge, power sheath, etc., highlighting the characteristics of individuality and comprehensiveness.
Hot Tags:  PVC DRAINAGE FITTINGS ISO3633 45° ELBOW , China, manufacturers, suppliers, factory