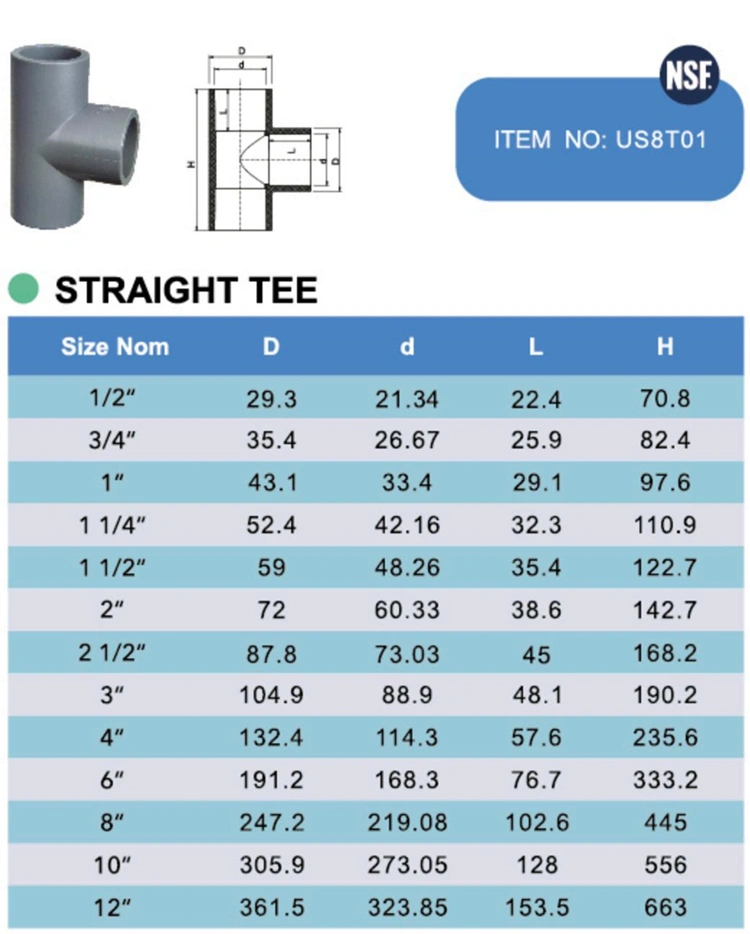 FIELDS OF APPLICATION
1.Toxic and corrosive chemicals industry, for the flow of aggressive fluids.
2. Reserve osmosis plants
3. Inorganic Chemicals
4.ant piping
5.Dredge Piping
System:PVC Schedule 80 Pressure Pipe and Fitting System
Scope: Both pipe brands and our molded and fabricated fittings are ideal for numerous applications including chemical delivery systems, potable water systems, water treatment systems, irrigation systems, vacuum lines, and many other industrial applications such as chilled water systems, industrial plating, and chemical drainage systems. We also offer custom dimensions and lengths.
Specification: Conforms to ASTM D-1784 Class 12454-B, formerly Type 1, Grade 1. Joined by solvent cementing, threading or flanging. Maximum service temperature 140°F. NSF approved. Meets all applicable ASTM standards. This Industrial PLUS brand exhibits exceptional quality you have come to expect, making it the preferred choice of fabricators and custom houses.