ERA Piping Systems, PVC Pipe Fitting ,Female Elbow, BS003, BS4346 (BS 1452-3) ,Socket , Kitemark
| | | | |
| --- | --- | --- | --- |
| Model Number: | BS003 | Material | PVC |
| Description: | Female Elbow | Standard | BS1452-3 |
| Temperature: | Max 60℃ /140℉ | Working Pressure: | PN16 ,16Bar, 1.6Mpa |
| Size: | 1/2''-2'' | Certificate: | KITEMARK |
| Connection: | SOCKET OR THREAD | Color: | BLUE,GREY |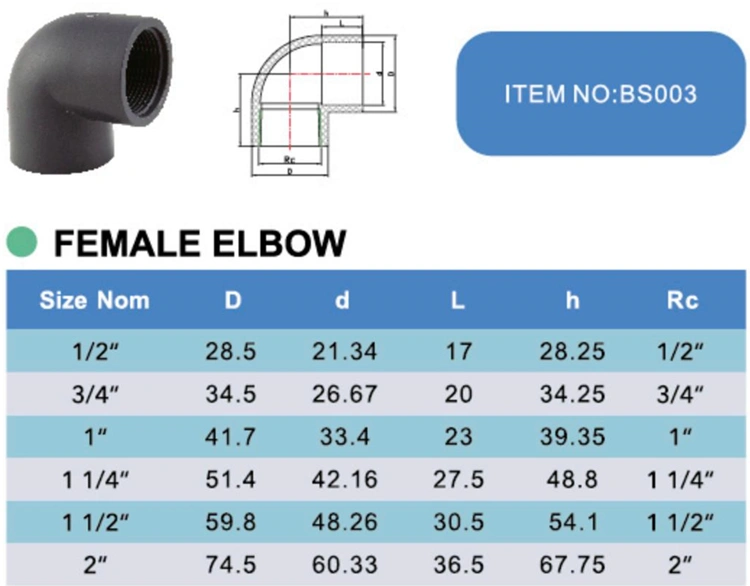 System:    
BS EN ISO 1452-3:2010 Plastics piping systems for water supply and for buried and above-ground drainage and sewerage under pressure - unplasticized poly(vinyl chloride) (PVC-u). Fittings (ISO 1452-3:2009, corrected version 2010-03-01)
Scope:  
Water supply (buildings), Unplasticized polyvinyl chloride, Polyvinyl chloride, Pressure pipes, Pipe fittings, Pipe couplings, Adhesive-bonded joints, Spigot-and-socket joints, Flanged fittings, Flanges, Water supply, Water mains, Underground, Internal, External, Buildings, Pressure, Temperature, Cold-water supply systems, Potable water, Elastomers, Sealing rings, Injection moulding, Dimensions, Elbows (pipes), Pipe tees, Mechanical properties of materials, Physical properties of materials, Performance testing, Pressure testing, Thermal testing, Hydraulic tests
Specification:  
Proven physiological harmlessness
Universal use
Very good chemical and corrosion resistance
Referenced Standards:  BS4346 Standard
Applications of PVC Fitting BS4346 Female Elbow
1.Piping networks for water farming.
2.Chemical Process Industry
3.Ship building
4.Pipe length: 6m with plain ends
5.water treatment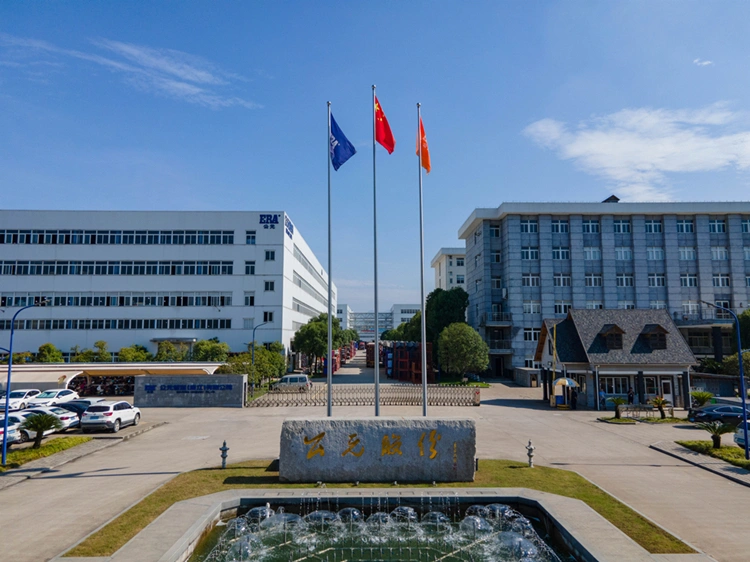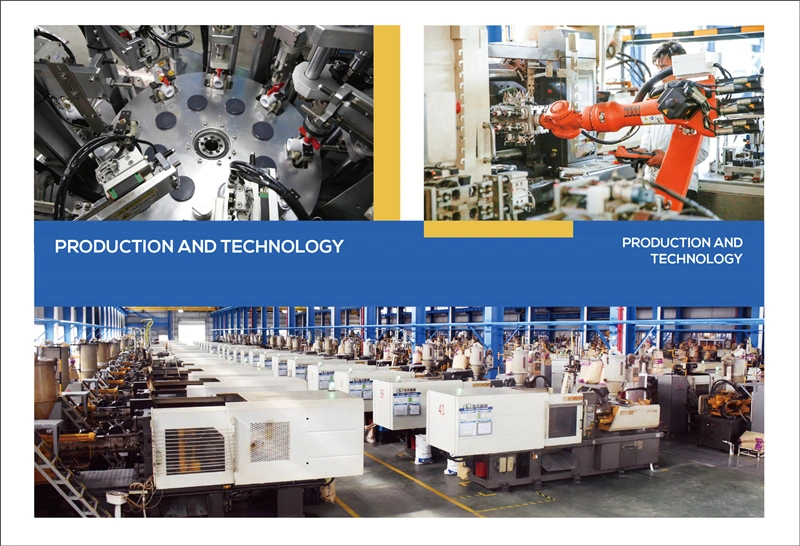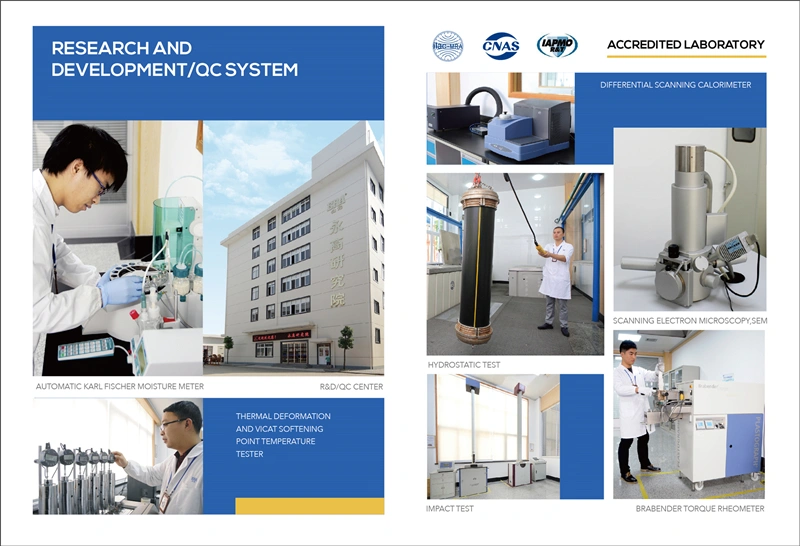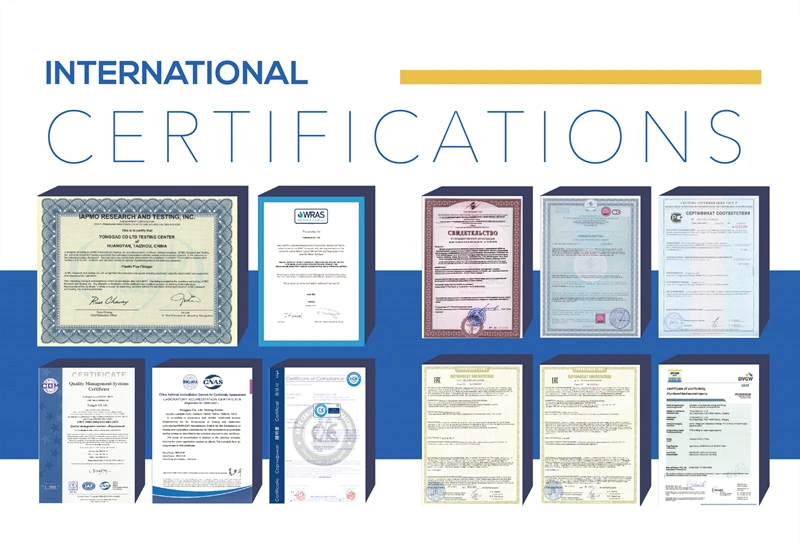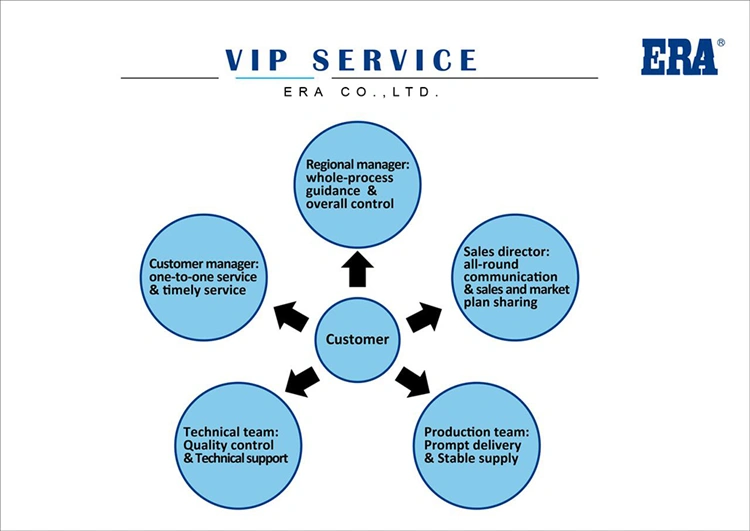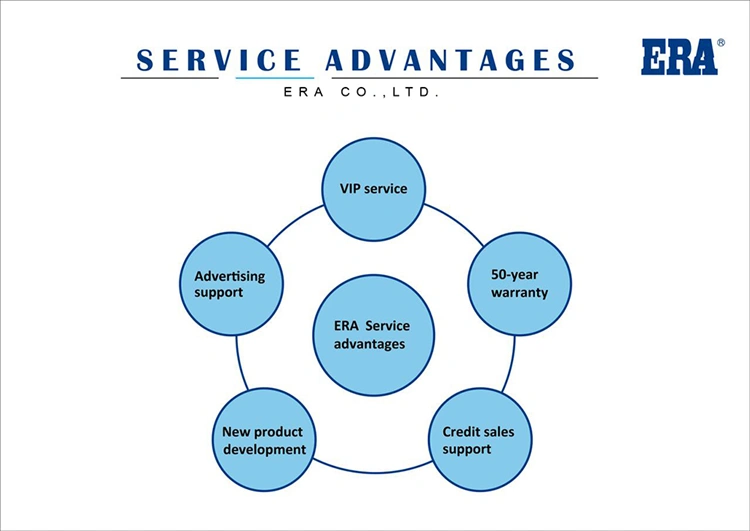 PVC drainage pipe is a substitute for traditional drainage pipe, which has better physical and chemical properties. Its inner wall is smooth, and the friction resistance is less than that of conventional drainage materials, so the transverse pipe installation slope is smaller, which can improve the indoor net height of the building. At the same time,PVC drainage pipe weight is lighter, for cast iron pipe one-fifth, easy to transport and operation; Adhesive connection, easy installation and maintenance; The price is lower than the conventional drainage pipe, greatly reducing the cost of the project; Strong corrosion resistance, widely used in construction waste water and rainwater pipeline system. In addition, the widespread use of PVC drainage pipe is beneficial to save steel, which has a very important significance for alleviating the situation of our iron and steel shortage. Compared with cast iron pipe and steel pipe,PVC-U drainpipe has the disadvantages of low pressure and weak impact resistance. In addition, although PVC-U drainpipes are non-combustible materials, for indoor open-coated pipes, there is the possibility of fire spreading upward along the drainpipe.