ERA Piping Systems, Ball Valve Series ,Standard Ball Valve,PEBV02 , CE
Model Number:

PEBV02

Material

PE

Description:

Standard Ball Valve

Standard

ISO4427-2
ISO4427-3

Size:

63MM--400MM

Certificate:

CE

Connection:

Socket

Color:

BLACK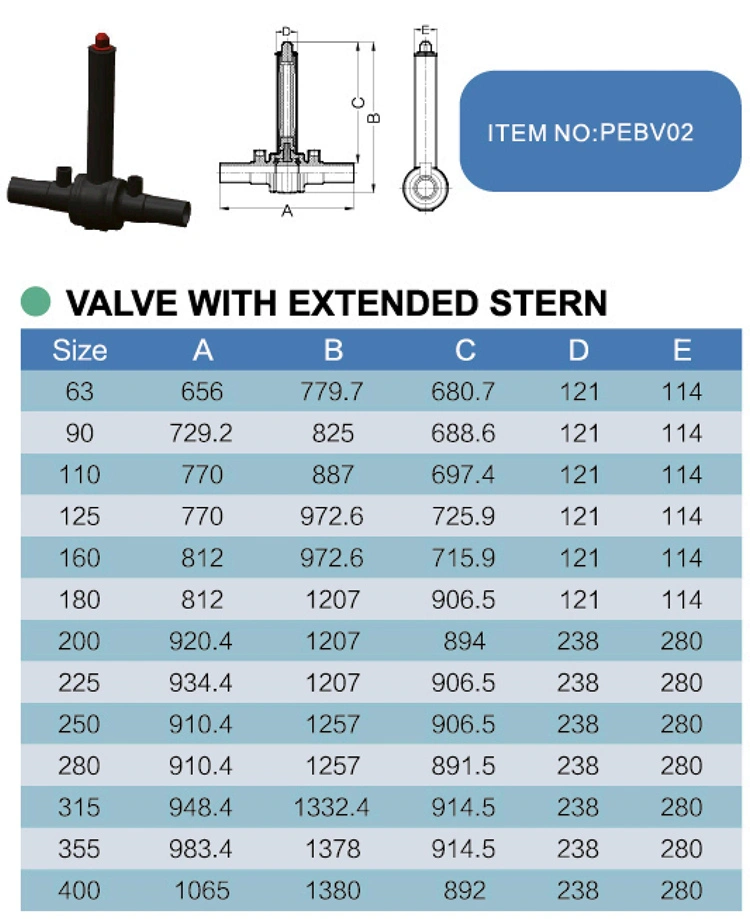 1.Adaptability
    In addition to joining HDPE with heat fusion, HDPE pipe can also be joined with Stab or Mechanical Fittings.
    There are a wide range of these fittings available, specific to your pipe size and application.
    HDPE pipe can easily be transitioned to and from non-HDPE piping systems utilizing Mechanical Joint adapters (MJ's), Stab fittings and Mechanical and Flanged Connections.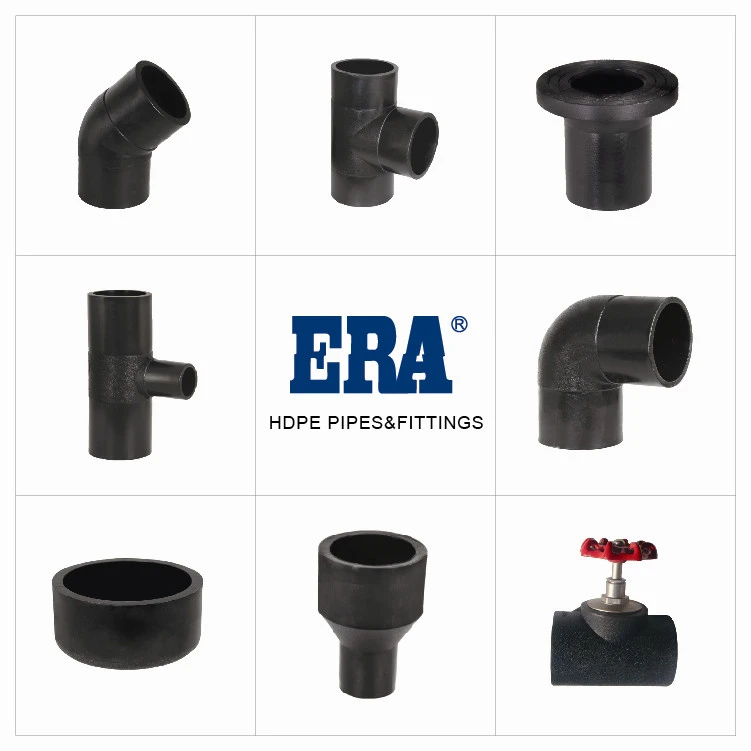 Advantages of PE pipe:
1, corrosion resistance
PE tube molecular structure stability is very high, no electrochemical corrosion, in addition to a few oxidants, can resist the erosion of a variety of chemical media.
2, good corrosion resistance
In many pipeline materials, PE pipe corrosion index is quite small, in the transport of mineral sand mud, its corrosion resistance is more than 4 times that of steel pipe.
3, good flexibility and impact resistance
PE pipe is a kind of high toughness pipe, its elongation at break is more than 500%, has excellent impact resistance, earthquake resistance, has a very strong ability to adapt to the uneven settlement of the pipe base.
4, long service life
PE tube high molecular weight, has good stability and aging resistance, under normal working temperature and pressure conditions, PE tube service life can be guaranteed in more than 50 years.
5, good health and environmental protection performance
PE pipe does not add metal stabilizer in the processing process, the material is non-toxic, no scaling layer, no bacteria breeding, is a kind of safe and sanitary pipeline material. PE material itself is recyclable and does not produce substances that have an impact on the environment.
6, safe and reliable construction connection
PE pipe mainly uses hot melt or electric melt connection, essentially to ensure the interface material, structure and the integration of the pipe body itself, no water leakage, air leakage concern.
7, light weight, handling, easy construction
Light weight, the proportion is only 1/8 of the metal pipe, easy to transport, easy to bend, welding process is simple and rapid, low comprehensive engineering cost, with significant economic benefits.