CPVC CTS PIPES AND FITTINGS
ERA Piping Systems, CPVC Pipe Fitting , TANK CONNECTOR ,CPAS011, CTS (ASTM 2846) , NSF-pw & UPC
System:  Meets ASTM standard D2846 for hot and cold water distribution systems.
Meets NSF standard 61 for health effects of drinking water system components (NSF-pw G)
ERA CPVC will never pit or corrode like copper or other metal piping, ensuring a long lifespan without worry.
Scope:  The CPVC pipe has comparable corrosion resistance to PVC pipe yet it is suitable for handling corrosive material at temps 40 to 60 deg F higher than PVC.
CPVC fire sprinkler piping systems are approved for light hazard applications and for use in single and multifamily dwellings.
CPVC piping for potable hot and cold water distribution systems is recognized in all model plumbing codes.
Specification: LISTINGS - NSF/ANSI Standard 14: Plastics Piping system Components and Related Materials. Includes /ANSI Standard 61, Annex G
CPVC applications are for potable water distribution, corrosive fluid handling in industry, and fire suppression systems.
CPVC pipe for plumbing systems is manufactured by extrusion in sizes ¼"through 2"copper tube size (CTS) dimensions. 
Specification:
| | | | |
| --- | --- | --- | --- |
| Model Number | CPAS011 | Material | CPVC |
| Description | TANK CONNECTOR | Size | 1/2''-2'' |
| Standard | CTS / ASTM D2846 | Color | Ivory color |
| Brand | ERA | Temperature | Max82.2°C / 180°F |
| Connection | Socket or Thread | Certificate | NSF、UPC |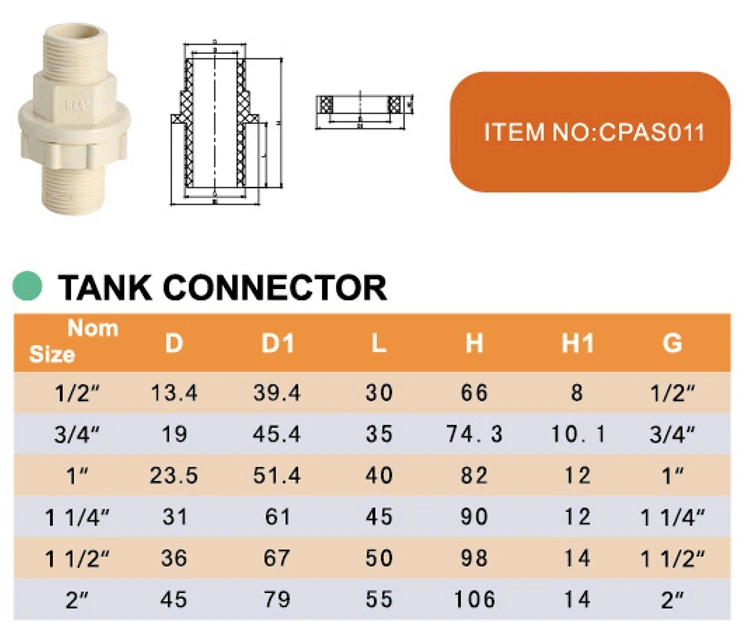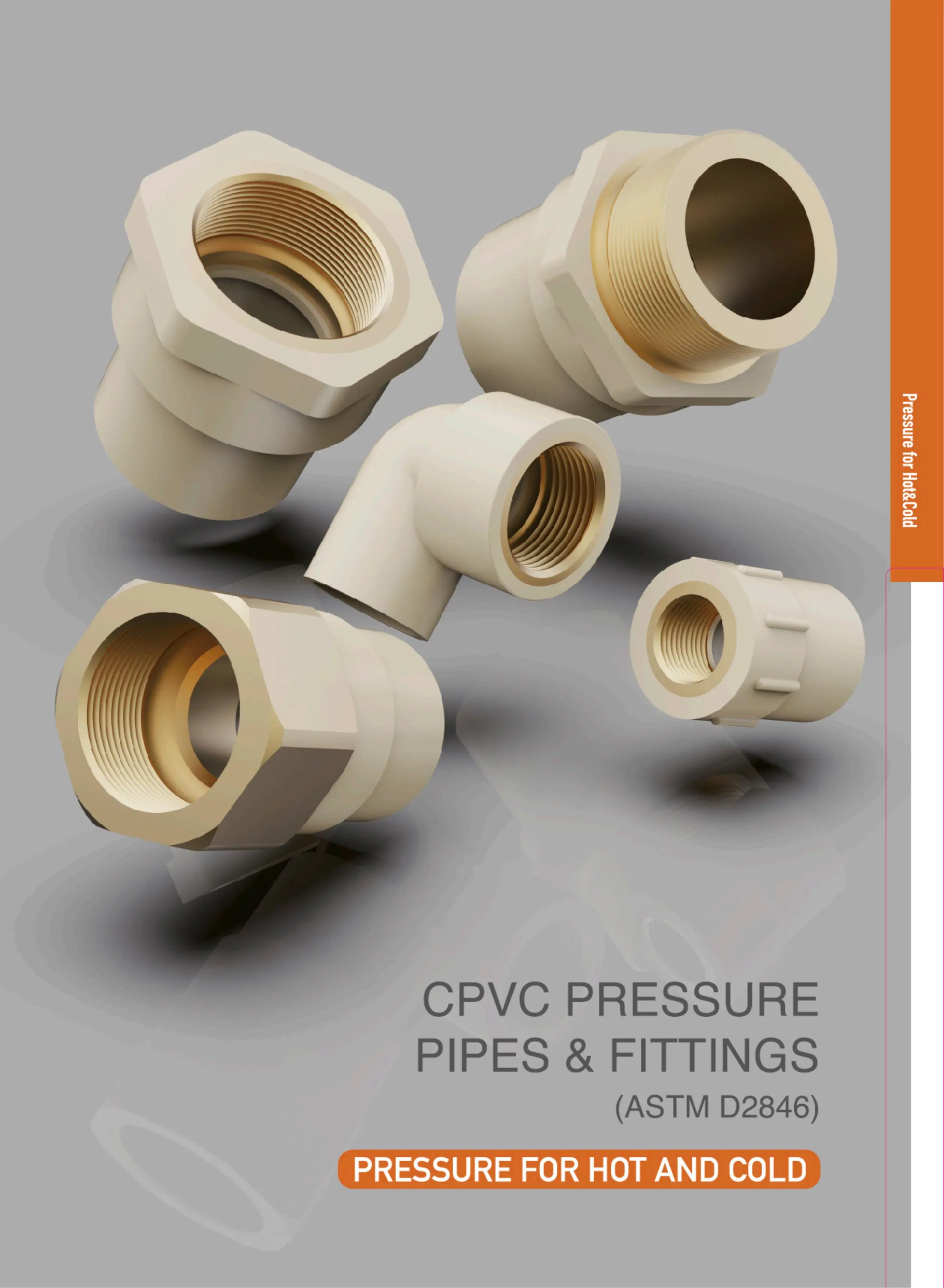 Main Products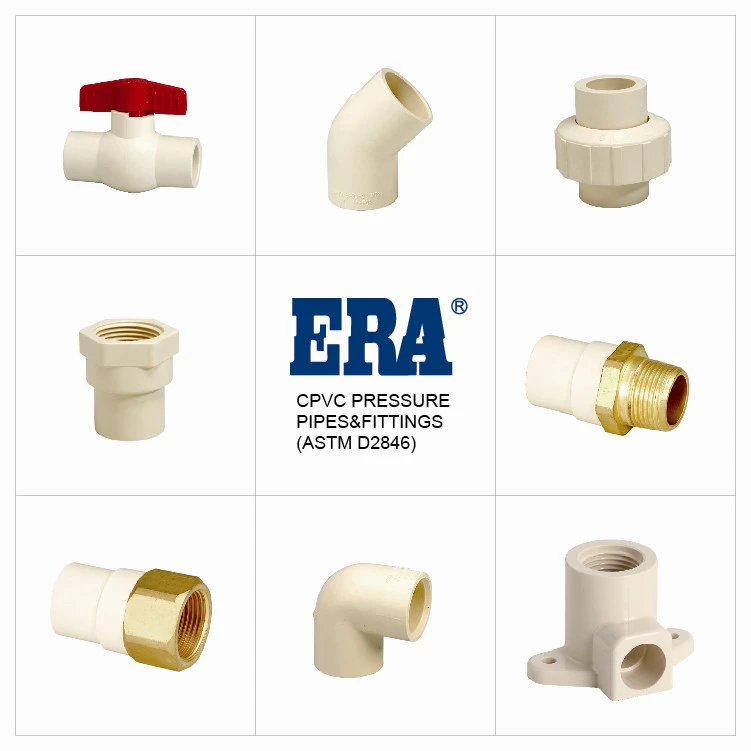 Company introduction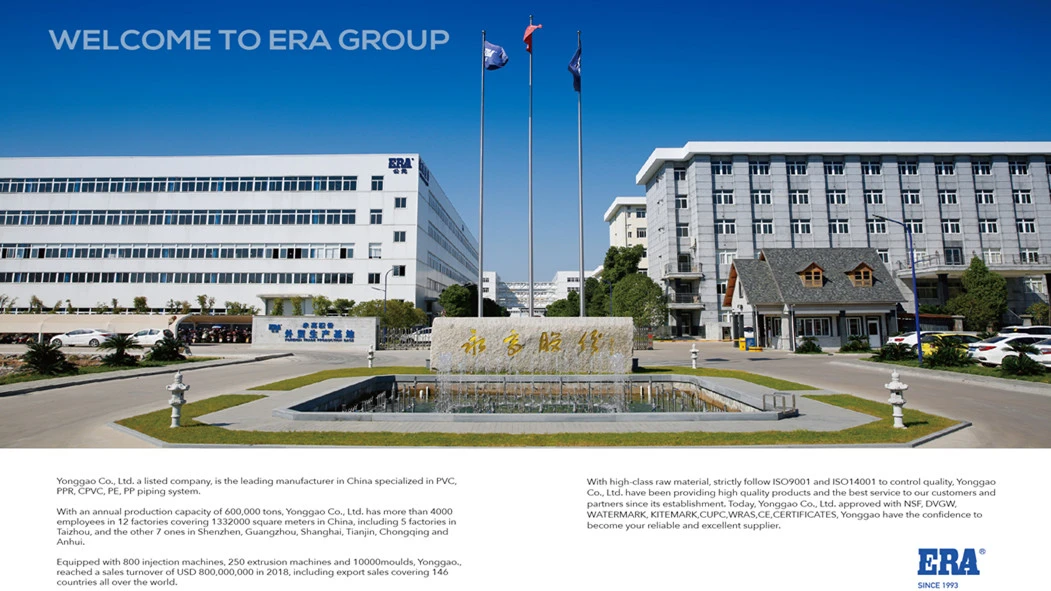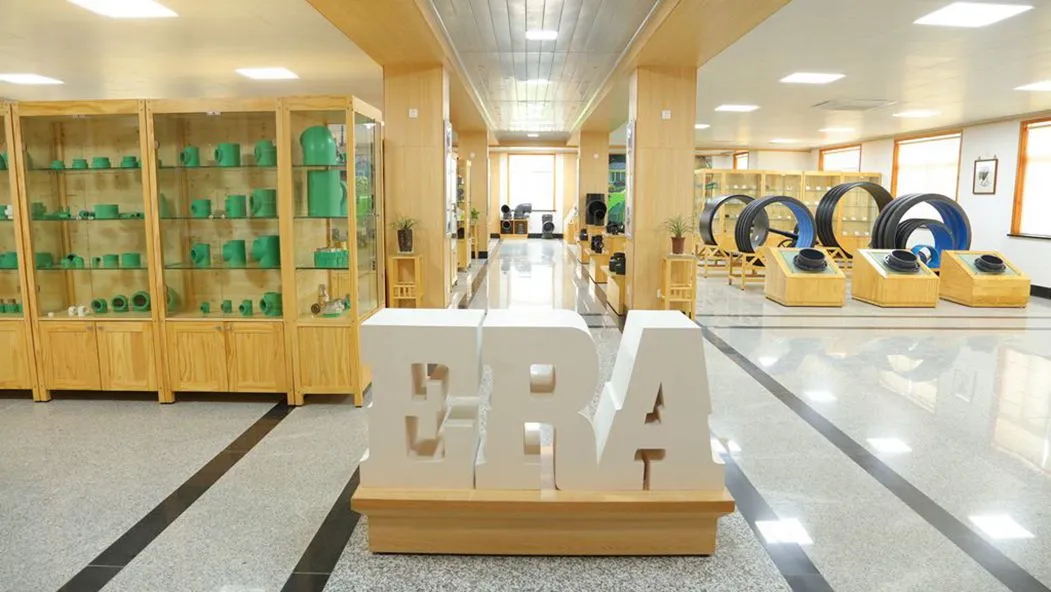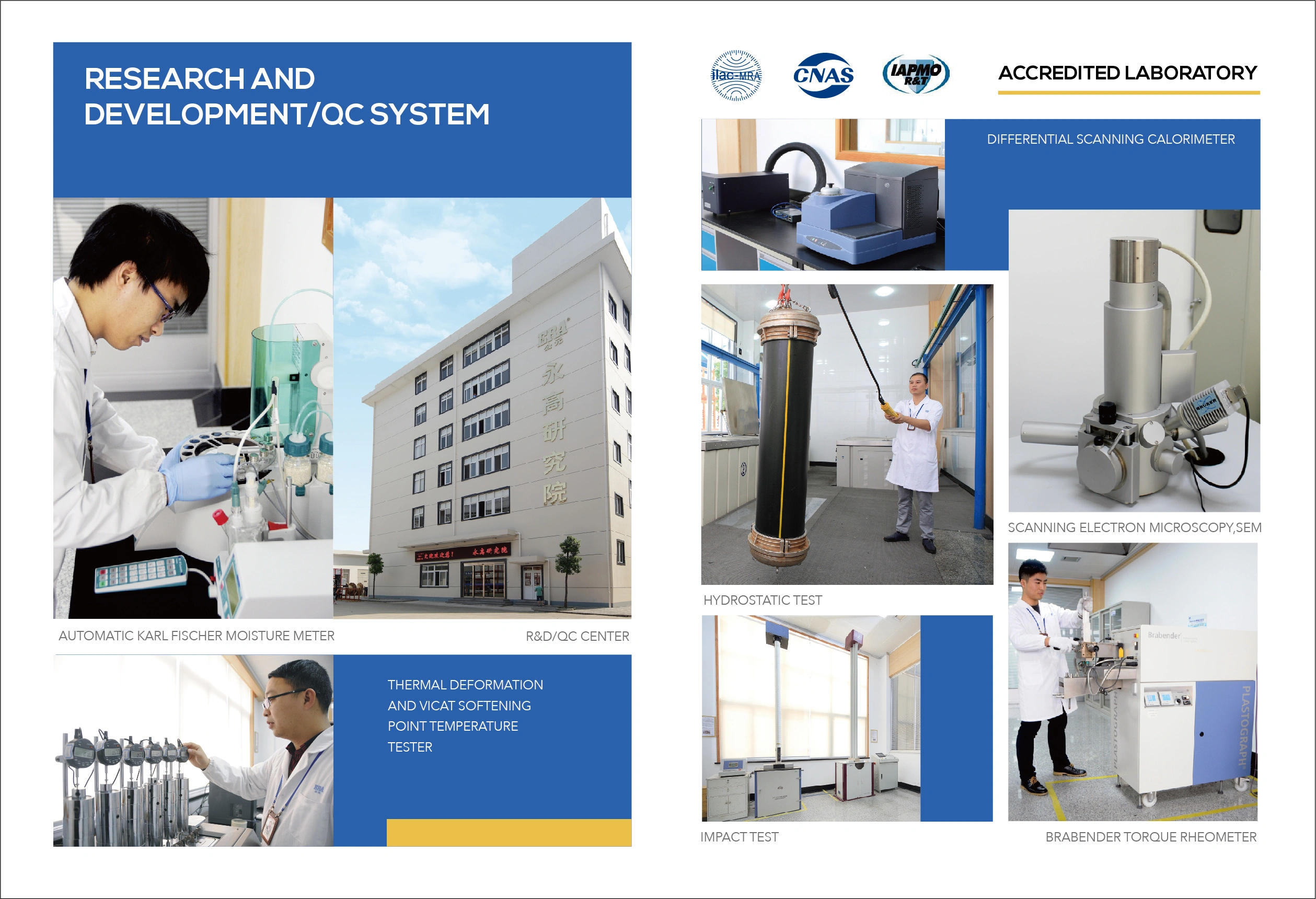 Certificate exhibition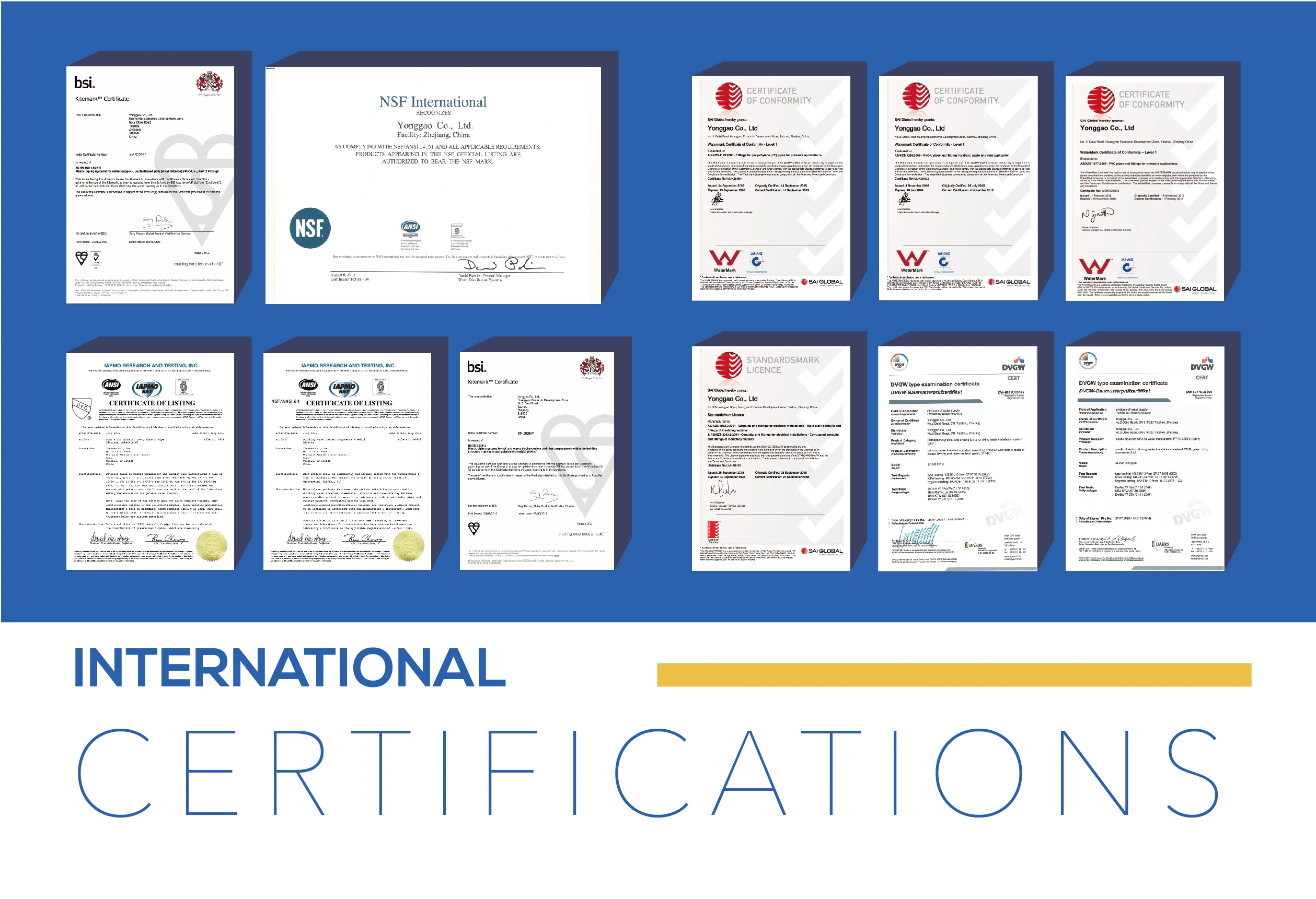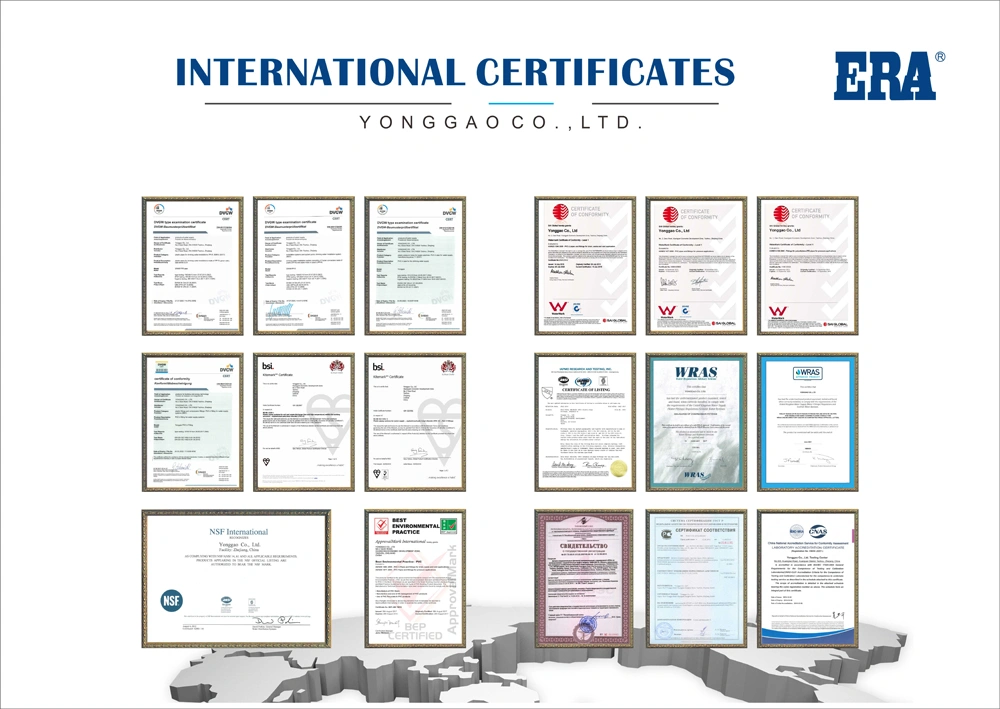 Precautions for installing cpvc tubes
1, in the installation of CPVC pipe, the first thing to pay attention to is the need for professional personnel to operate, and to have a certain ability to cooperate. The ground personnel pass the pipe to the construction personnel at the bottom of the trough first, and then the construction personnel at the bottom of the trough to install, absolutely not put the pipe on the edge of the trough roll into the inside, so that it is not only easy to damage, but also reduce its protection ability.
2, when using mechanical tools to cut the cpvc tube, the incision of the cutting part must be perpendicular to the axis of the tube pillow. At the same time, it is also necessary to ensure the smoothness and flatness of the pipe.
3. For CPVC pipe, when connecting, it must be connected by socket or interface. At the same time, before connecting, it is necessary to clean up the debris outside the pipe jack first, to prevent affecting the construction effect and water leakage phenomenon. In addition, when backfilling soil, it should also be manually filled into the ditch, can not use mechanical backfilling way.