ERA Piping Systems, PVC Pipe Fitting ,Straight Tee L Type , AUSTL01, (AS/NZS1477)  , Watermark
| | | | |
| --- | --- | --- | --- |
| Model Number: | AUSTL01 | Material | PVC |
| Description: |  Straight Tee L Type | Standard | AS/NZS1477 |
| Temperature: | Max 60℃ /140℉ | Working Pressure: | PN16 ,16Bar, 1.6Mpa |
| Size: | 40,50mm | Certificate: | Kitemark |
| Connection: | SOCKET OR THREAD | Color: | White, Grey |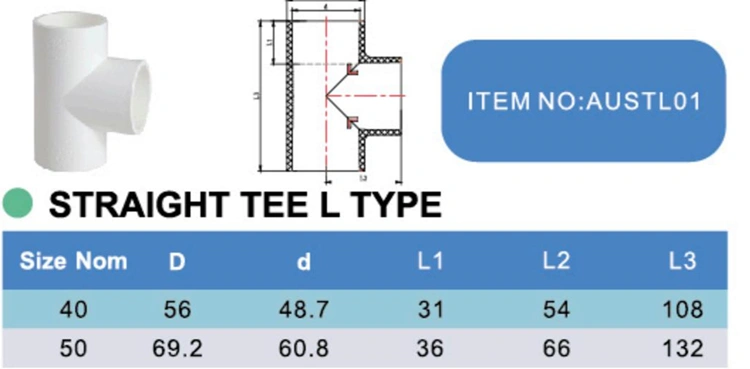 PVC holds a very high weight to strength ratio making this piping system a reliable substitute to steel systems.
PVC AS/NZS1477 Pressure Pipe and Fitting System
PVC AS/NZS1477  PVC Pipe and Fittings are another quality product distributed daily to fulfil demanding applications in the Agricultural and Industrial sectors of Australia and New Zealand. It's compliance with highly regarding Quality standards and the proven record makes the ERA  PVC product a superior product in Australia and New Zealand. Frequently installed in Dairy Sheds, Pumping Systems, Filtration Systems, Wastewater Applications, Irrigation Systems plus many other water conveyance systems both above ground and underground, ERA has it covered and is an ideal rigid piping solution.
AS/NZS 1477 covers two size ranges of PVC-U pipes. Series 1 is a metric size range and Series 2 is compatible with the outside diameter of Australian cast and ductile iron pipes. Series 1 pipes are generally coloured white and Series 2 pipes are generally coloured light blue.
This series of fittings can match the standard AS/NZS1477
Pipe is available in solvent weld joint or rubber ring joint in pressure classes ranging from class 4.5 to class 18
PVC AS/NZS 1477 is used to join two identical sized PVC pressure pipes. Manuafactured to AS/NZS 1477 Standards. These fittings require Solvent & Priming Fluid to make a gaurenteed joint.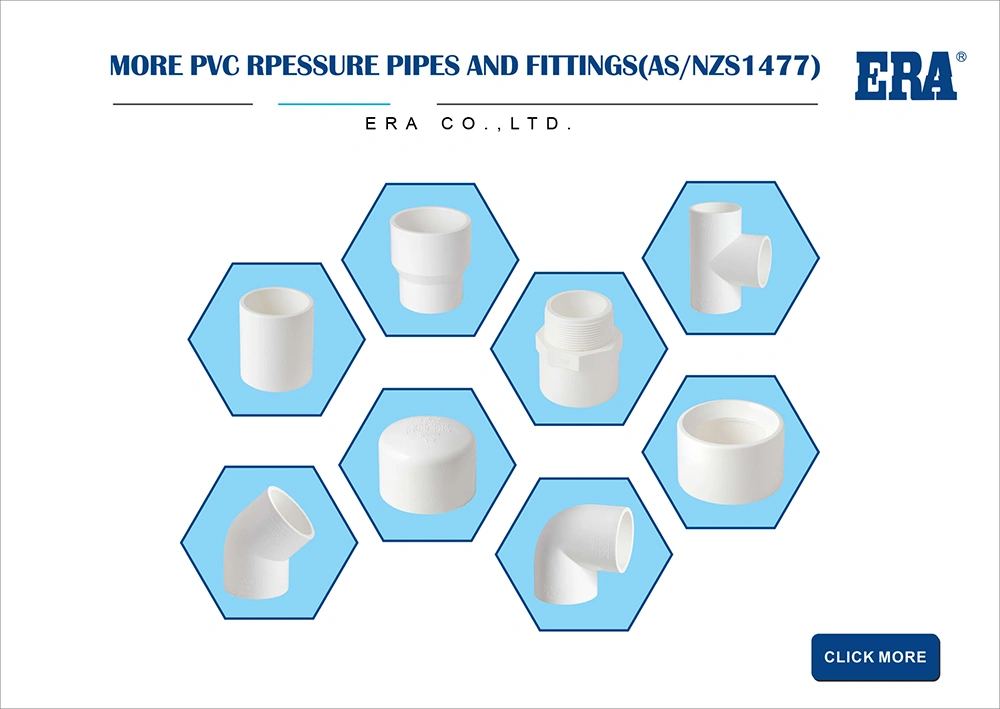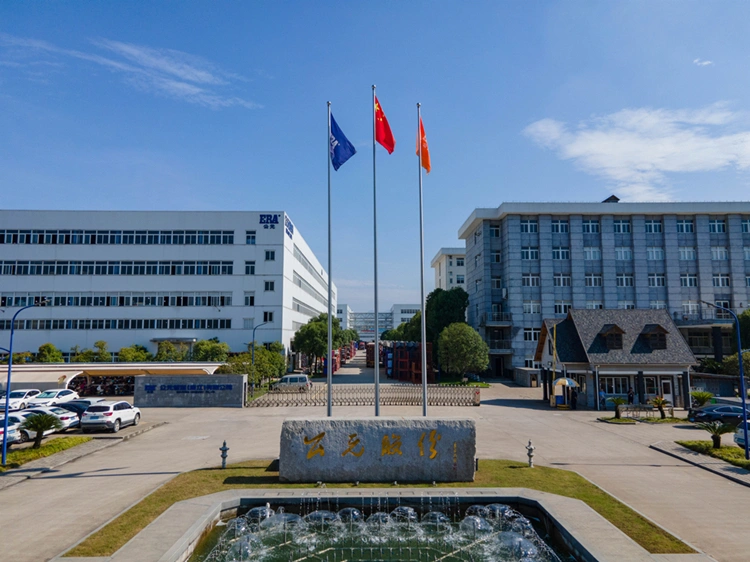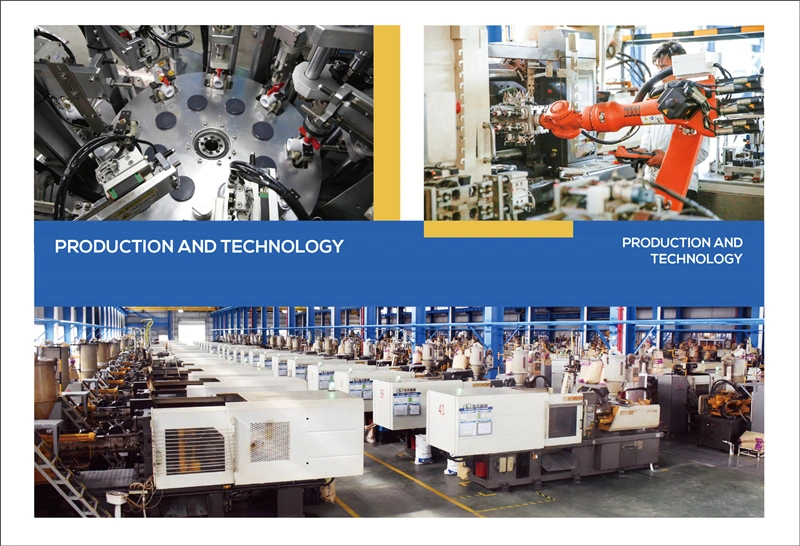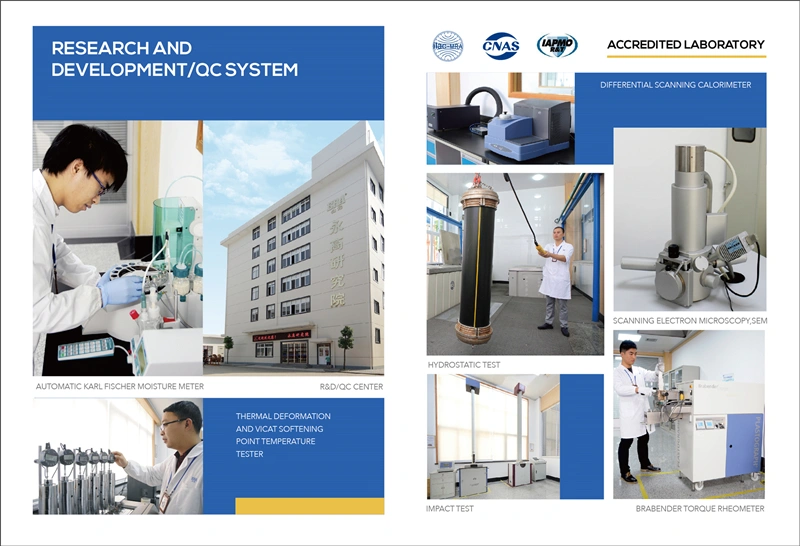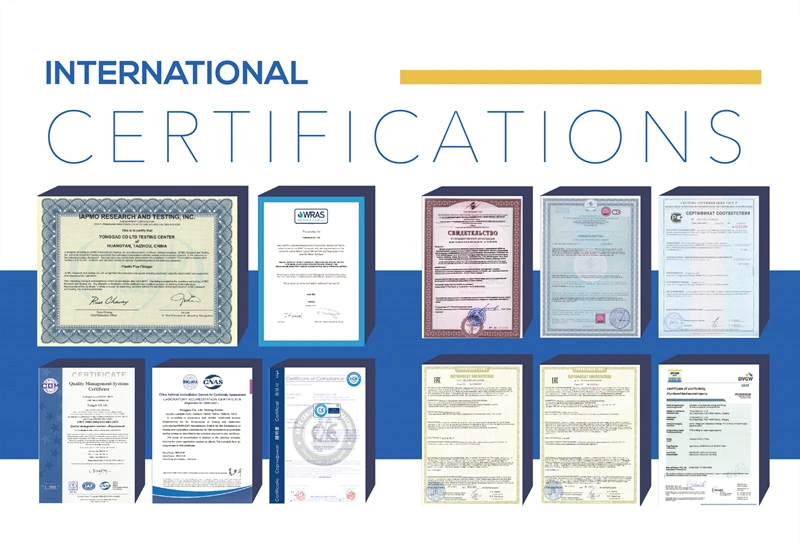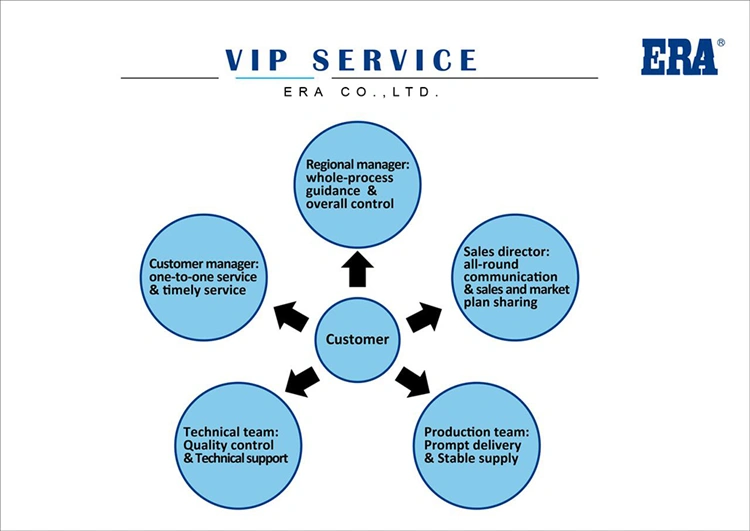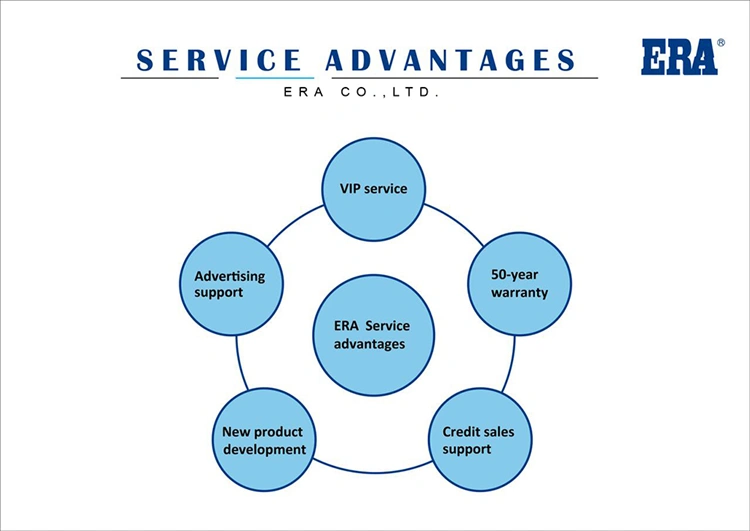 my country's plastic pipe industry has developed rapidly in recent years, and the application field of plastic pipes has been expanding. It has become a widely recognized product that can be seen everywhere in the country, and has become an important industry in the national economy. The government is concerned about all aspects, especially the engineering and technical personnel of the construction sector, water conservancy sector, and municipal engineering sector. It occupies an important position in pipeline engineering and forms an unstoppable development trend.