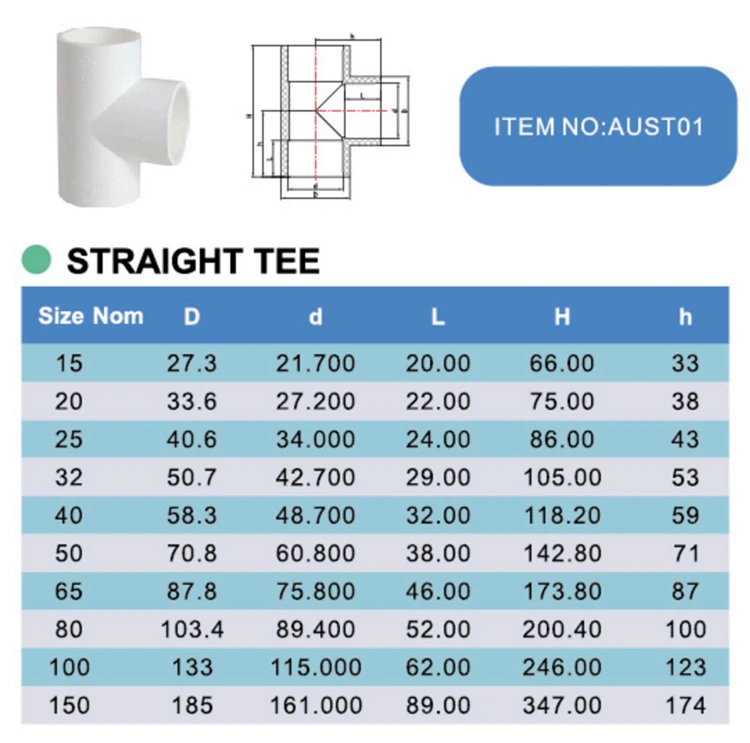 All our PVC Pressure Fittings are made to conform to ANSI, AS/NZS 1477, BS, DIN, JIS, NPT and BSPT Standards.
PVC Pipe and Fittings are manufactured in compliance with AS/NZS 1477, the Australian and New Zealand standard for PVC Pipe and Fittings. ERA PVC Pipe is manufactured from 100% virgin Unplasticised Polyvinyl Chloride compound, no reworked material are used. All pipes are produced under strict ISO 9002 Quality Assurance System.
PVC holds a very high weight to strength ratio making this piping system a reliable substitute to steel systems.
PVC AS/NZS1477 Pressure Pipe and Fitting System
PVC AS/NZS1477  PVC Pipe and Fittings are another quality product distributed daily to fulfil demanding applications in the Agricultural and Industrial sectors of Australia and New Zealand. It's compliance with highly regarding Quality standards and the proven record makes the ERA  PVC product a superior product in Australia and New Zealand. Frequently installed in Dairy Sheds, Pumping Systems, Filtration Systems, Wastewater Applications, Irrigation Systems plus many other water conveyance systems both above ground and underground, ERA has it covered and is an ideal rigid piping solution.