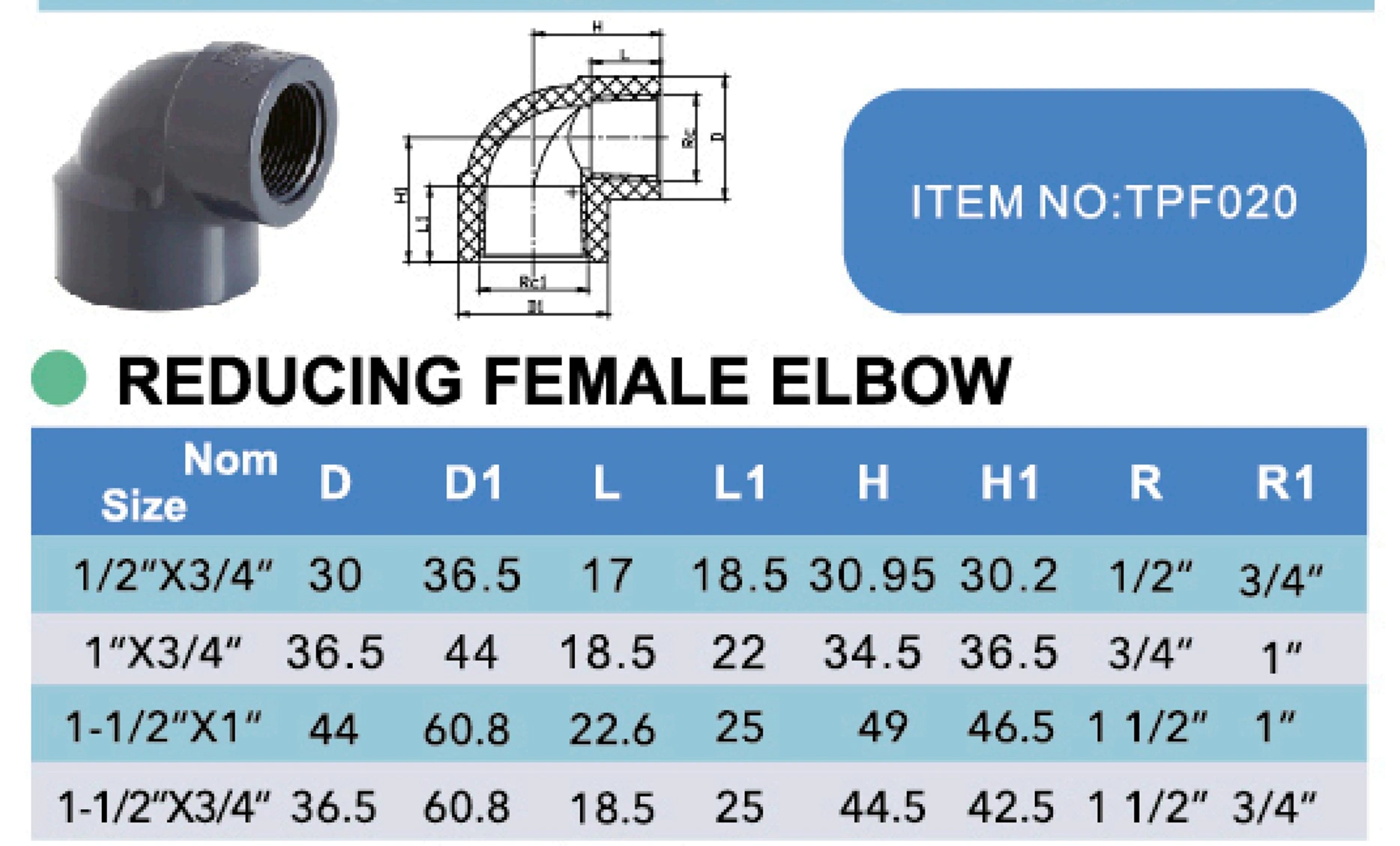 Scope:      
This series of fittings can match the standard BS EN 10026-2 / BS-21.
The elbow is used to join two standard BSP threaded fittings together, at an angle of 90°.
Threaded piping is commonly used in low-cost, noncritical applications such as domestic water, fire protection, and industrial cooling water systems.
Threaded joints probably represent the oldest method of joining piping systems. Like Socket Weld fittings, threaded fittings are mainly used for small pipe diameters (Small Bore Piping); generally for piping whose nominal diameter is NPS 2 or smaller.
Specification: 
PVC(polyvinyl chloride) vinyl compounds.
Non-toxic, odorless & tasteless 
Pvc fittins have proven superior performance in the industrial-piping, water-treatment, commercial-plumbing, irrigation and pool markets.