ERA Piping Systems, PP Thread Fitting , Reducer Female Thread Tee, PEX009
Specification:
| | | | |
| --- | --- | --- | --- |
| Model Number |  PEX009 | Material | PP |
| Description: |  Reducer Female Thread Tee | Color: | black /red |
| Size: | 1/2''*3/4''--1''*3/4'' | Certificate: |  WRAS WHATMARK |

System:   
Mechanical Compression Fitting (known as PP compression fittings) is a fitting that connect piping elements which require physical force to develop a seal or produce alignment. 
They ensure a perfect seal in the construction of pressurized water distribution systems like sprinkler, garden and agricultural systems. 
We offer solutions for connecting PE pipes by Polypropylene (PP) Compression Fittings.
PP compression fittings are preferred because of their strength and durability. Compression fittings are leak proof. 
PP Compression Fitting System
Features: 
The compression fittings for HDPE pipe are made by high quality PP material with UV protection, both material and fittings are approved use with drinking water.
PP Compression Fittings is fabricated and designed using premium quality basic material and progressive technology.
The high-quality material used in the product has an application in the area of water distribution, irrigation, swimming pools, and cable conduits.
Fast & Reliable Connection: Split ring opening has been optimized to make pipe insertion even easier.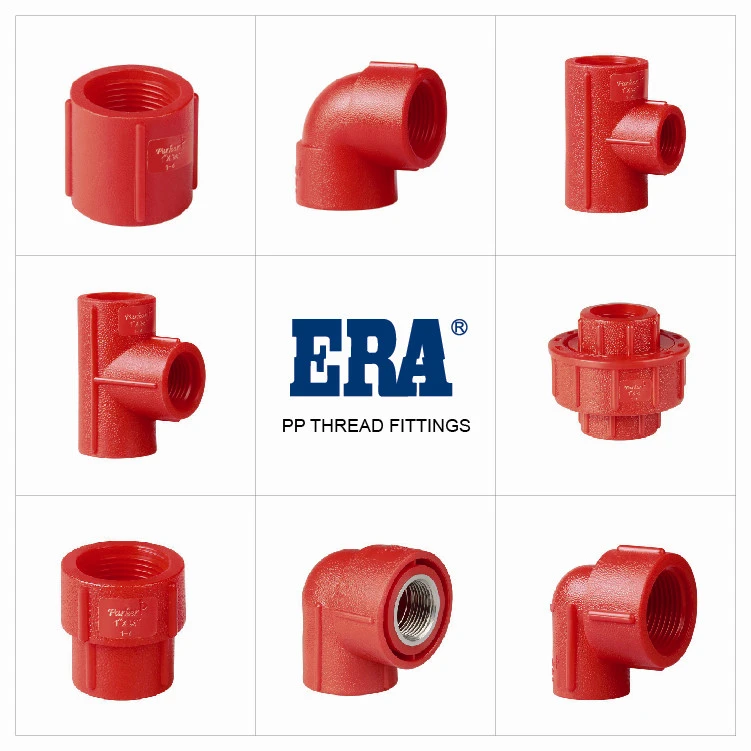 What are the characteristics of PP material
Non-toxic, tasteless, low density, strength, stiffness, hardness and heat resistance are better than low pressure polyethylene, can be used at about 100℃. It has good dielectric properties and high frequency insulation and is not affected by humidity, but becomes brittle at low temperature, no wear-resisting and easy aging. Suitable for making general mechanical parts, corrosion resistant parts and insulation parts. Common organic solvents such as acids and bases have little effect on it and can be used in eating utensils.
Polypropylene has many excellent properties:
1, the relative density is small, only 0.89-0.91, is one of the lightest plastic varieties.
2, good mechanical properties, except impact resistance, other mechanical properties are better than polyethylene, molding processing performance is good.
3, with high heat resistance, continuous use of temperature can reach 110-120℃.
4, good chemical properties, almost no water absorption, and the vast majority of chemicals do not react.
5, pure texture, non-toxic.
6, good electrical insulation.
7. The transparency of polypropylene products is better than that of high-density polyethylene products.