PVC DRAINAGE FITTINGS
ERA Piping Systems, PVC Sanitary Solvent Cement, REDUCING SKEW TEE M/F, UDLT07, (ISO3633), CE
Research Institute:
1. CNAS ISO 17025 ACCREDITED LAB, be able to issue test report on Chinese standard with CANAS.
2.Introducing IPT -- Hydrastatic test machine from Germany, capable of 20-95 ℃, 0.5-115 bar hydrostatic test, which almost cover all standards' hydrostatic test requirements.
Specification:
Pipe and fittings shall be manufactured from virgid PVC(polyvinyl chloride) vinyl compounds.
For the installation of pipes and fittings conforming to this International Standard, national and/or local requirements and relevant codes of practice shall apply.
Referenced Standards:  ISO3633
Specification:
| | | | |
| --- | --- | --- | --- |
| Model Number | UDLT07 | Material | PVC |
| Description | PVC DRAINAGE FITTINGS REDUCING SKEW TEE M/F | Size | 75x50-160x110mm |
| Standard | ISO3633 | Color | Grey |
| Working Pressure | PN16 16Bar 1.6Mpa | Temperature | Max 60°C / 140°F |
| Connection | Solvent Cement | Certificate | CE |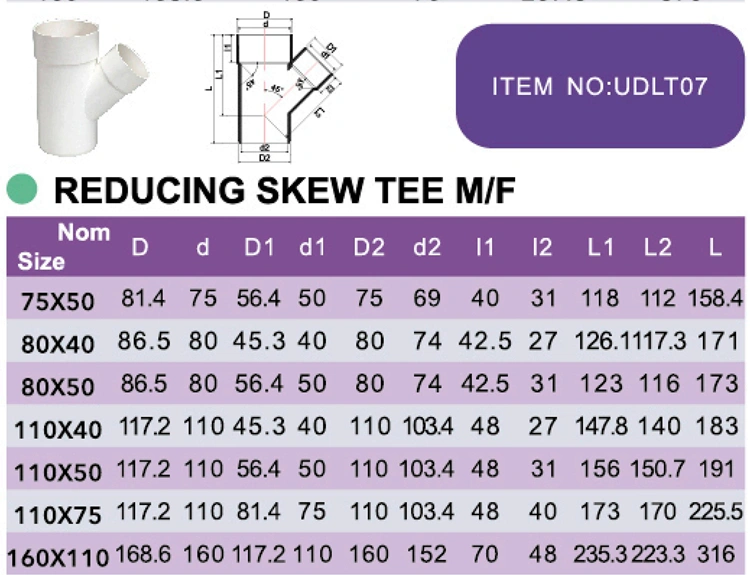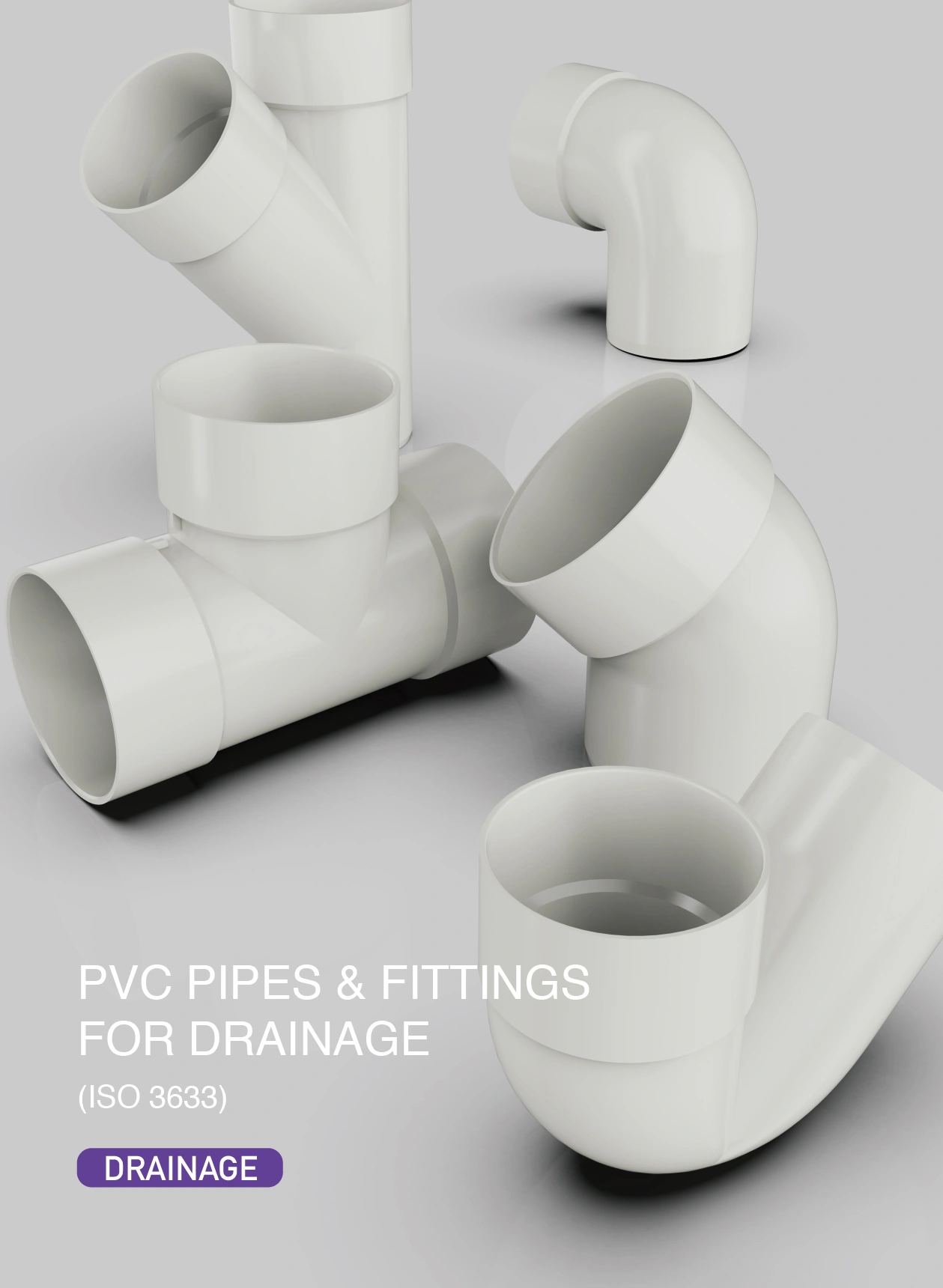 Main Products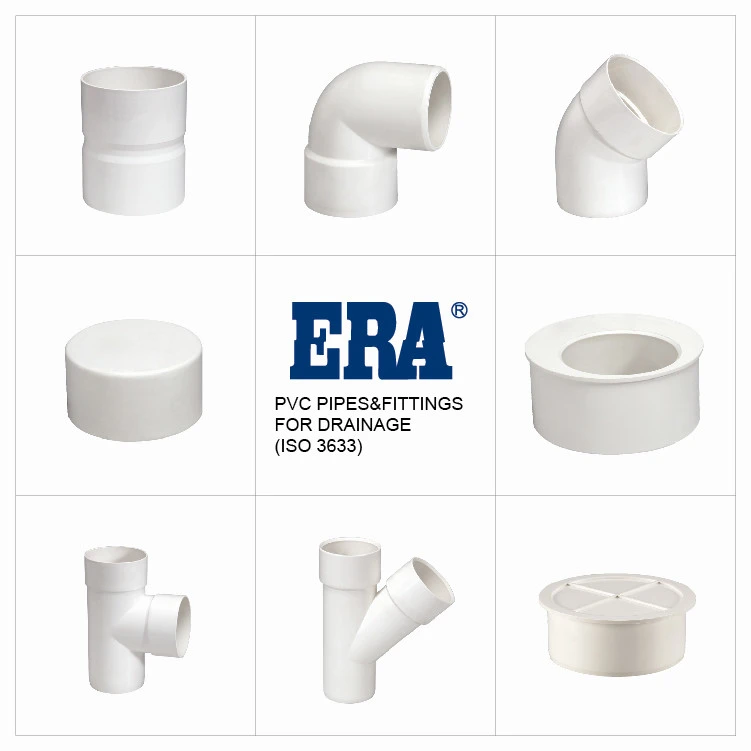 Company introduction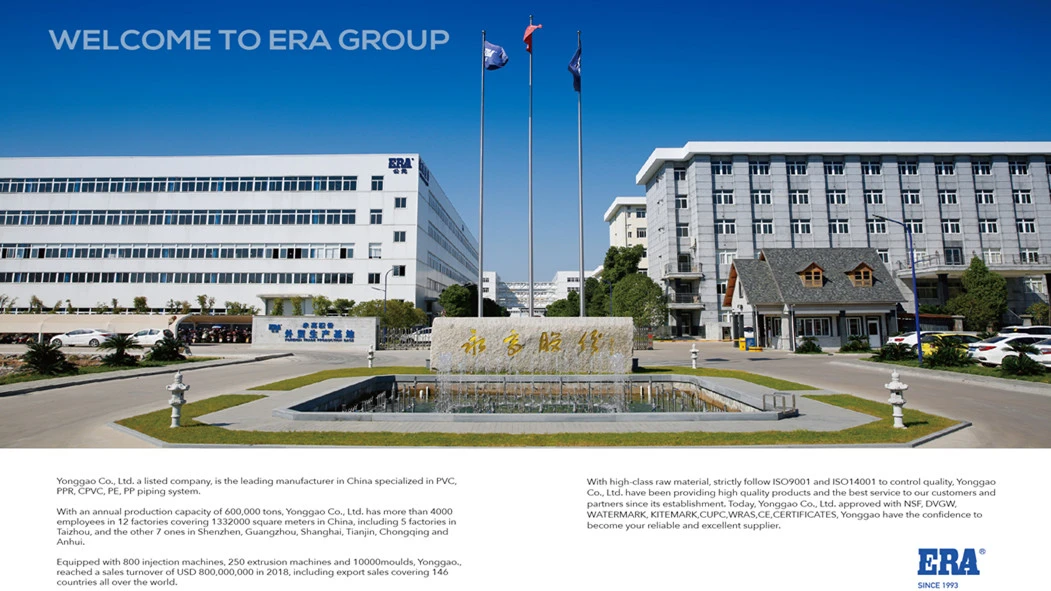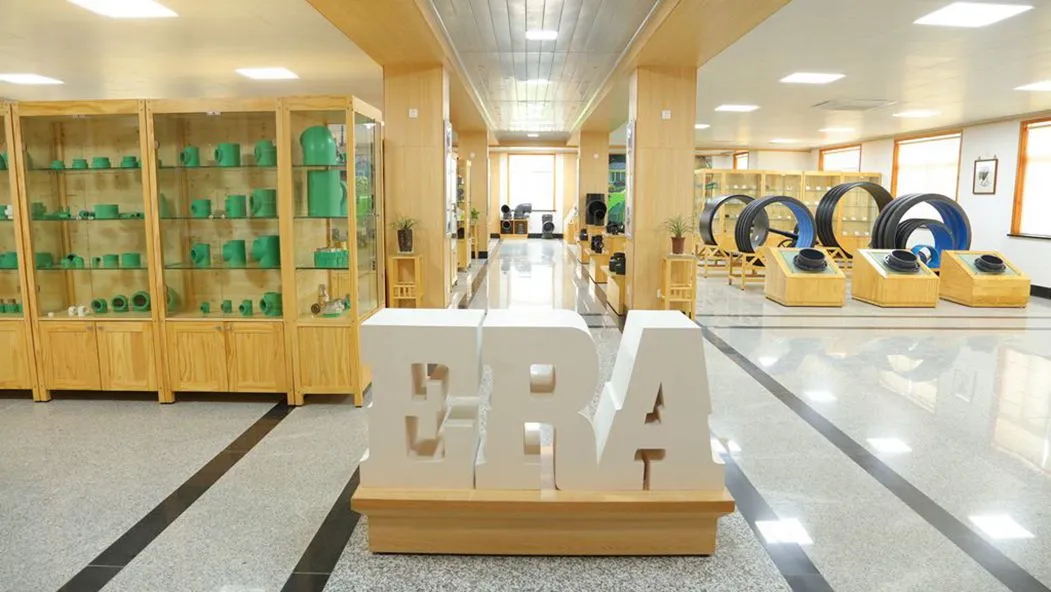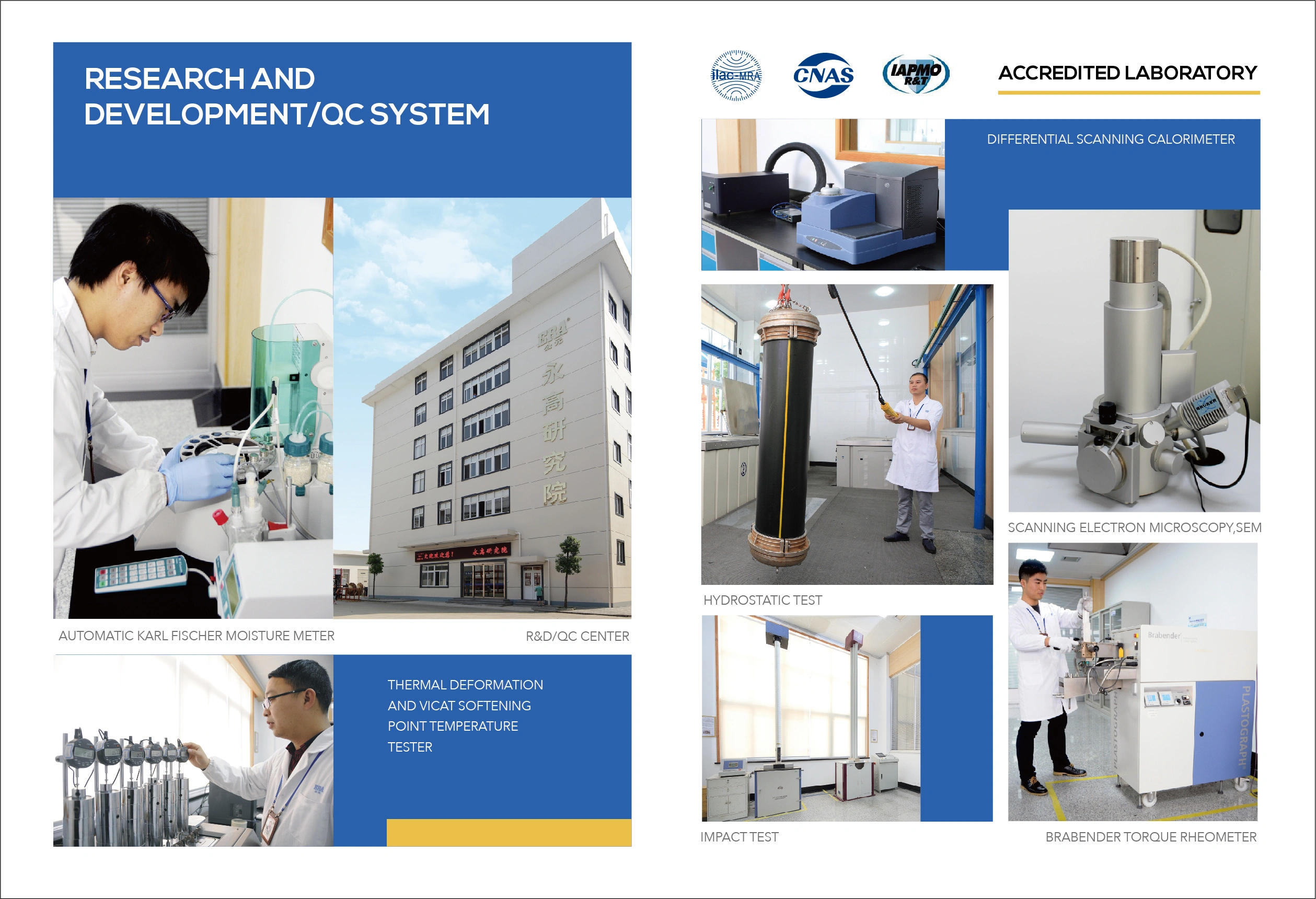 Certificate exhibition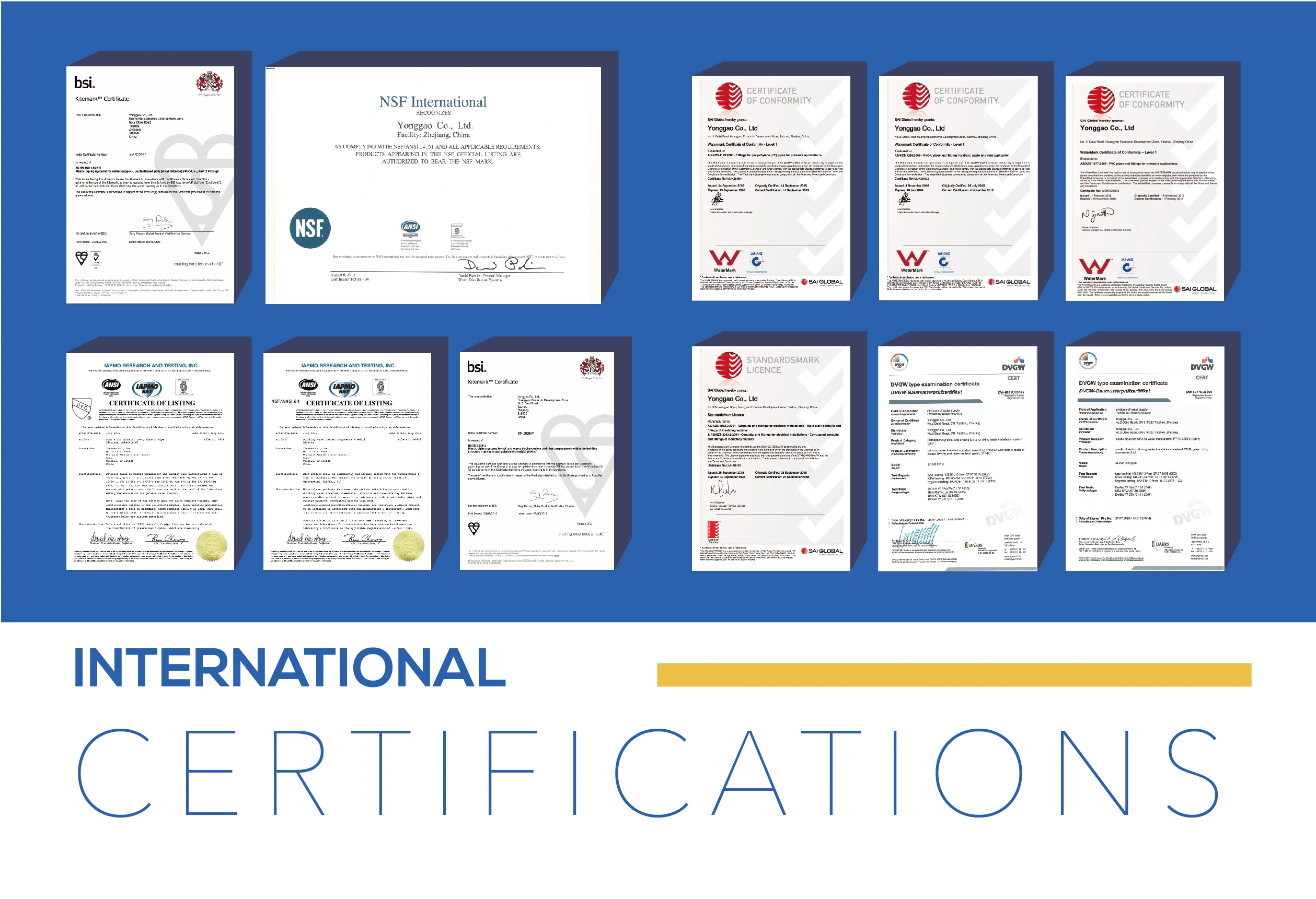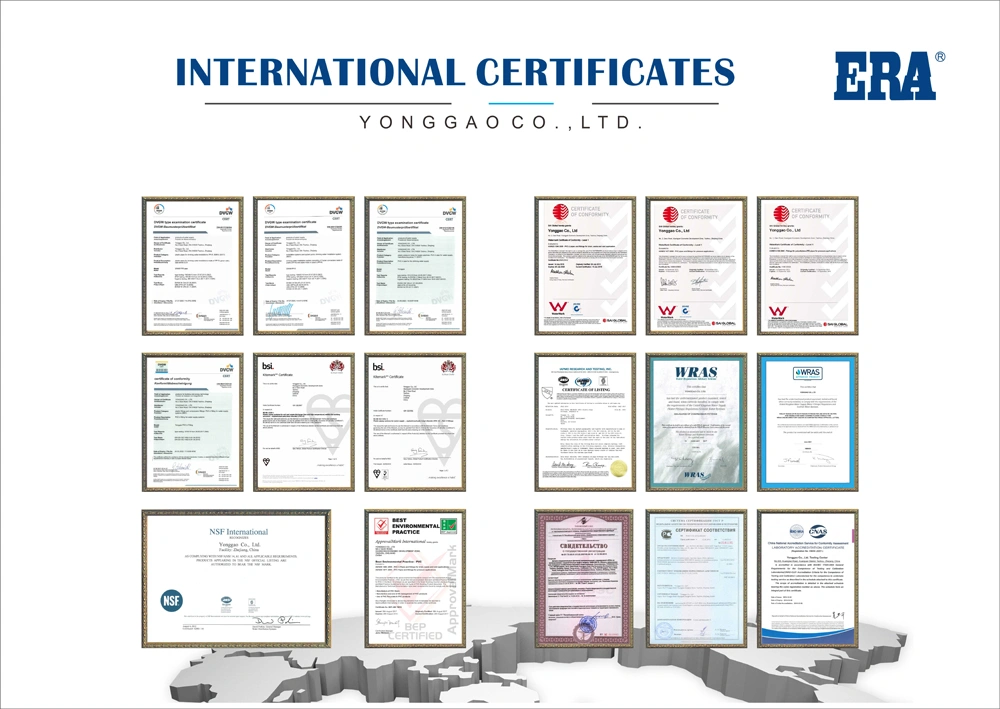 PVC is the abbreviation of polyvinyl chloride material. It is a material made of polyvinyl chloride resin as the main raw material, adding an appropriate amount of anti-aging agent, modifier, etc., through mixing, calendering, vacuum forming and other processes. PVC material has the characteristics of light weight, heat insulation, heat preservation, moisture resistance, flame retardant, easy construction and so on. There are many specifications, colors and patterns, and it is very decorative. It can be used in the decoration of interior walls and ceilings of living rooms. It is one of the most widely used decorative materials in plastic materials.
Hot Tags:  PVC DRAINAGE FITTINGS ISO3633 REDUCING SKEW TEE M/F , China, manufacturers, suppliers, factory