ERA Piping Systems, PVC Pipe Fitting , REDUCING ELBOW, PN16(DIN8063) Socket, DVGW
| | | | |
| --- | --- | --- | --- |
| Model Number: | US6E07 | Material | PVC |
| Description: | REDUCING ELBOW | Standard | DIN 8063 |
| Temperature: | Max 60℃ /140℉ | Working Pressure: | PN16 ,16Bar, 1.6Mpa |
| Size: | 25*20MM | Certificate: | CE DVGW |
| Connection: | Socket | Color: | Blue,GREY,WHITE |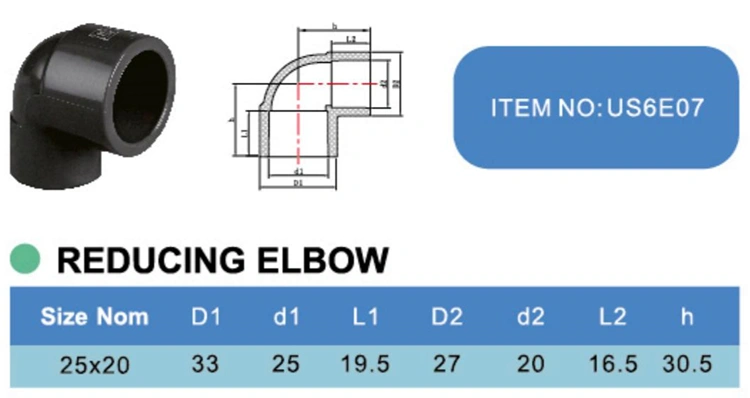 Specification: 
Pipe and fittings are applicable to components for the conveyance of water and waste water up to and including 45 °C.
This part of ISO 1452 is applicable to the following types of fittings: - fittings for solvent cementing; - elastomeric ring seal fittings.
Features:   
The inside and outside wall are smooth, the coefficient of friction is small, roughness is only 0.008 to 0.009, anti-fouling property is strong, fluid transport efficiency is enhanced 25% than cast iron piping networks,
Light in weight, simple in connection and installation. 
Strong in acid and rust resistance, longer service life.
ADVANTAGES
Multipul Product
Production Capacity
Market Experience
ERA Reputation
System:  
Plastic piping systems used for the supply of water under pressure up to and including 25 °C, used for human consumption and for general purposes as well as for drainage and sewerage water under pressure.
ISO 1452-3:2009 specifies the characteristics of fittings made from unplasticized poly(vinyl chloride) (PVCU) for piping systems intended for water supply and for buried and above ground drainage and sewerage under pressure. It also specifies the test parameters for the test methods referred to.
Scope:  
Water mains and services buried in the ground.
Conveyance of water above ground for both outside and inside buildings.
Buried and above ground drainage and sewerage under pressure.
Fields of application: 
Water supply in Building.
Governmental projects
Infrastructure construction and building.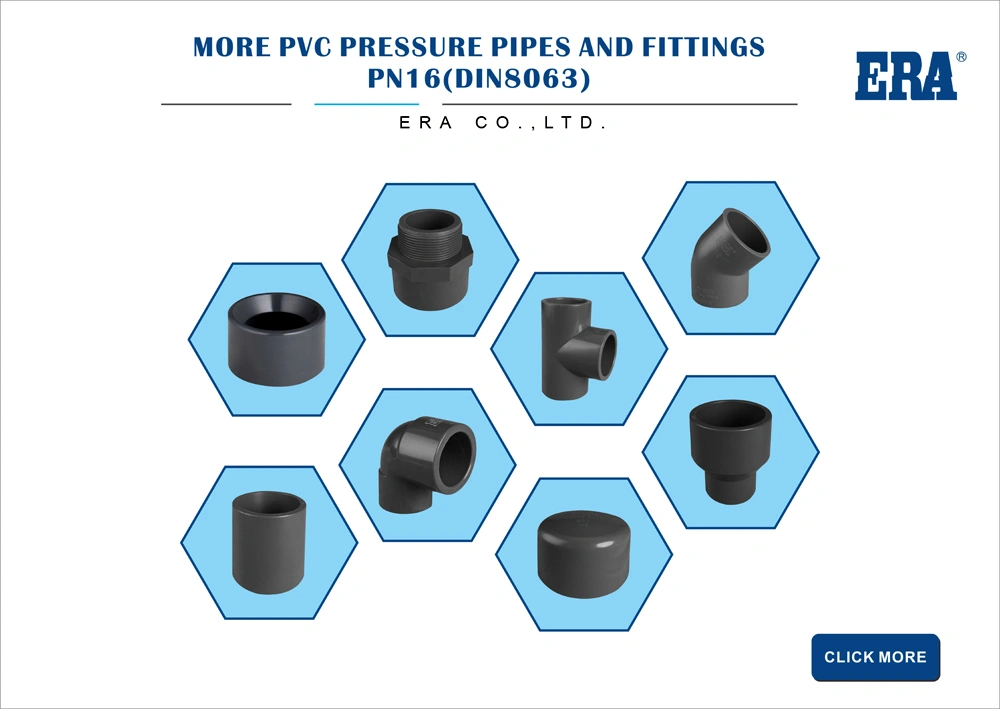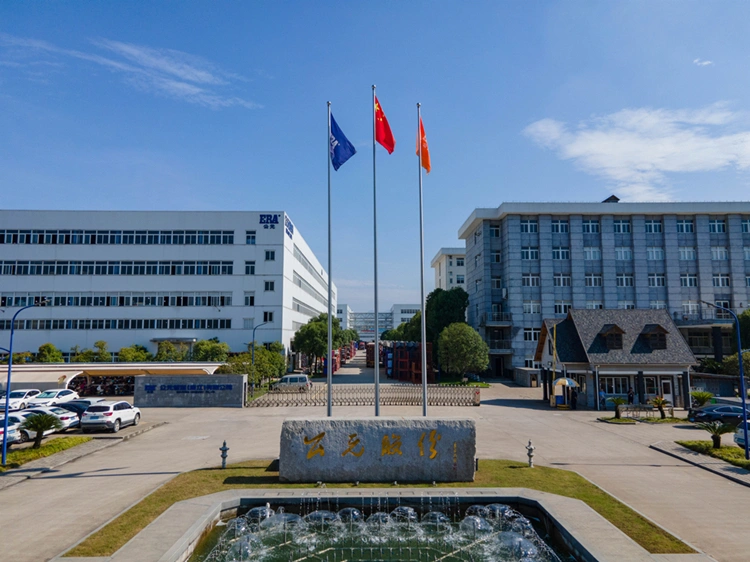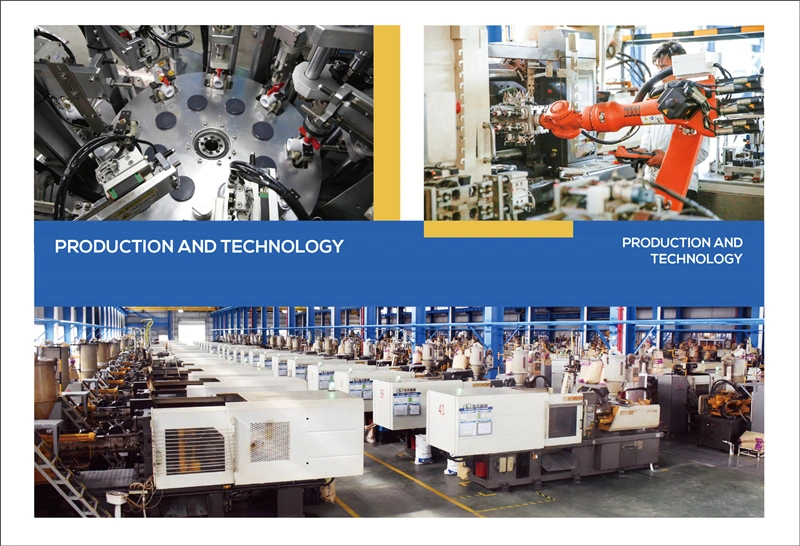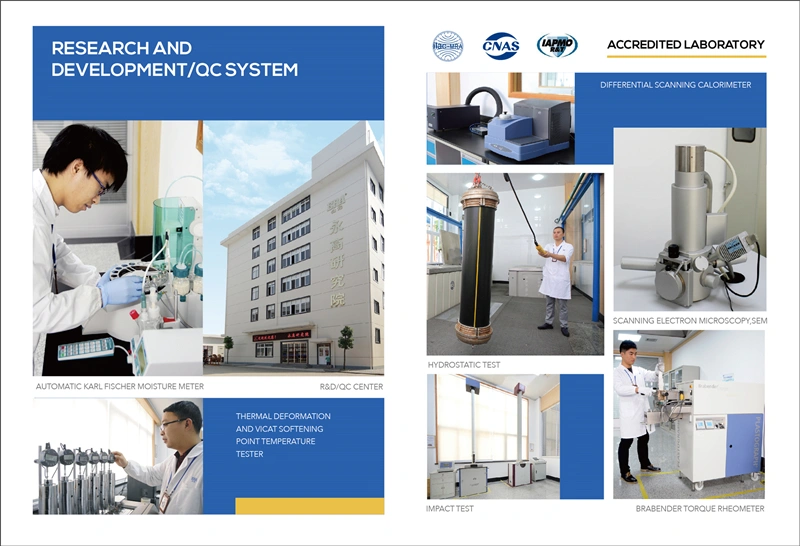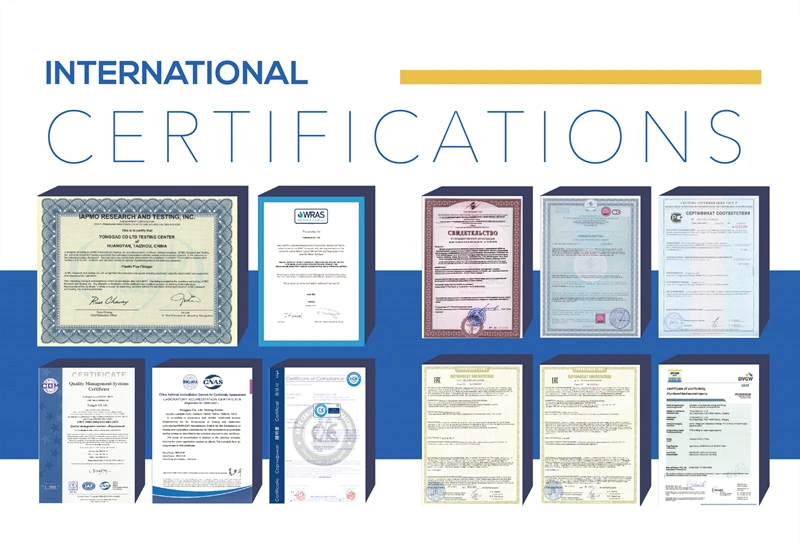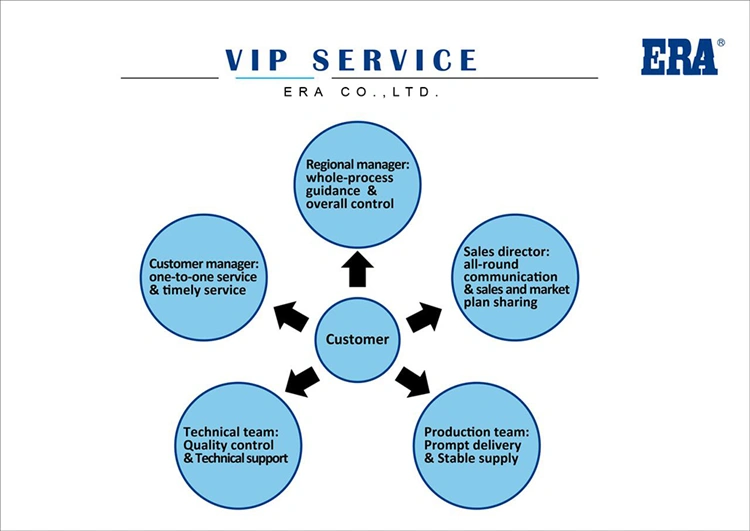 PVC, also known as polyvinyl chloride, is a polymer polymerized under the action of light and heat. The structure of pvc is white powder, according to the scope of application, PVC can be divided into: general PVC resin, high polymerization degree PVC resin, crosslinked PVC resin. General PVC resin is formed under the action of gravity agent, high polymerization degree PVC resin is formed by adding chain growth agent, crosslinked PVC resin is formed after adding diene and polyene.
Company Serve
1.Any inquiries will be replied within 24 hours.
2.Professional manufacturer.
3.OEM is available.
4.High quality,standard designs,reasonable&competitive price,fast lead time.
5.Faster delivery:Sample will be prepared in 2-3days.
6.Shipping:We have strong cooperation with DHL,TNT,UPS,MSK,China Shipping,etc.
7.You can also choose your own shipping forwarder.