ERA Piping Systems, PVC Pipe Fitting , FEMALE ADAPTOR MF, PN16(DIN8063) Thread, DVGW
Specification:
| | | | |
| --- | --- | --- | --- |
| Model Number: | US6021 | Material | PVC |
| Description: | FEMALE ADAPTOR M/F | Standard | DIN 8063 |
| Temperature: | Max 60℃ /140℉ | Working Pressure: | PN16 ,16Bar, 1.6Mpa |
| Size: | 25*20*3/4''--40*32*1'' | Certificate: | CE DVGW |
| Connection: | Socket or Thread | Color: | WHITE,BLUE,GREY |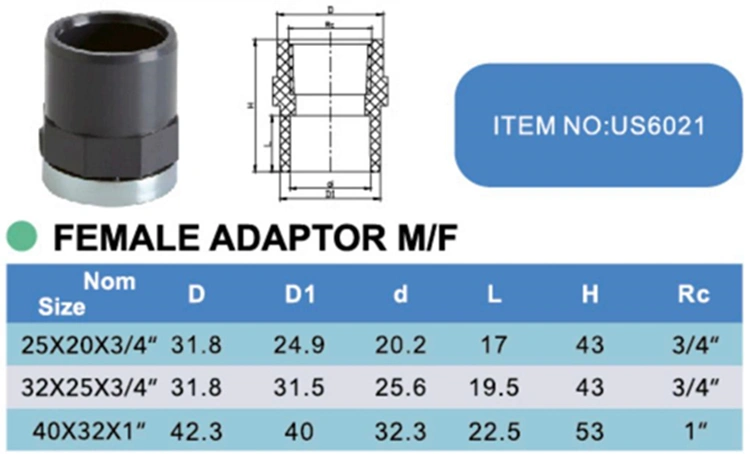 Scope:   
Conveyance of water above ground for both outside and inside buildings.
Specification:  
This part of ISO 1452 covers a range of fitting sizes and pressure classes and gives requirements concerning colors.
EN ISO 1452 Plastics piping systems is applicable to fittings in piping systems intended for the supply of water under pressure up to and including 25 °C (cold water), intended for human consumption and for general purposes as well as for waste water under pressure. It is also applicable to components for the conveyance of water and waste water up to and including 45 °C.
Business Scale
We ERA have exported to 146 countries and regions in the world now and plan to set  representative offices in main sales countries in the future.
Features:   
Tested and approved by the world's premier certification institutes.
Strength: ERA fittings offer both high impact and high tensile strength.
System:  
EN ISO 1452, specifies the requirements for a piping system and its components intended to be used for water supply and drainage and sewerage under pressure made from PVC-U.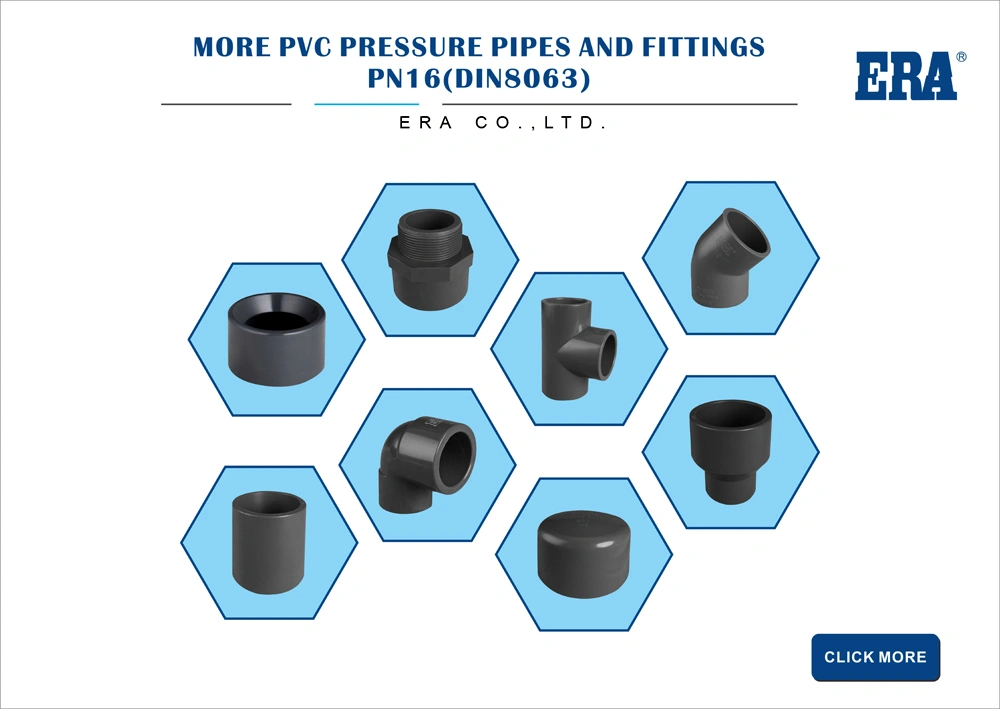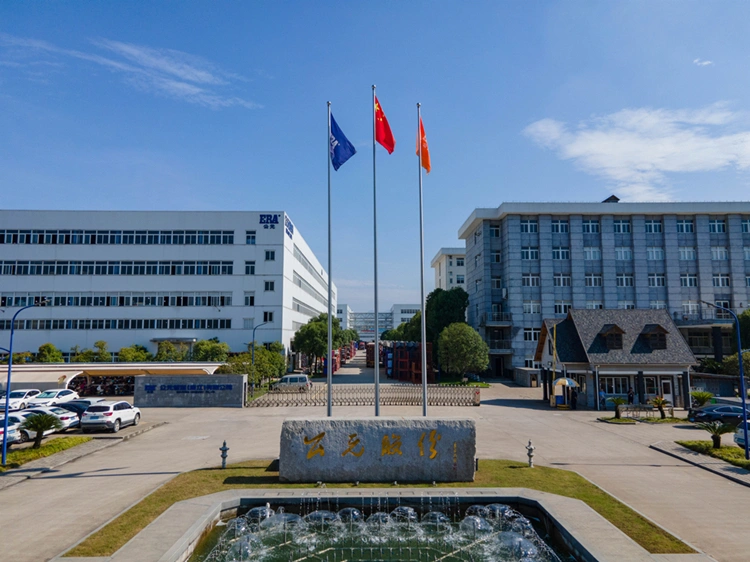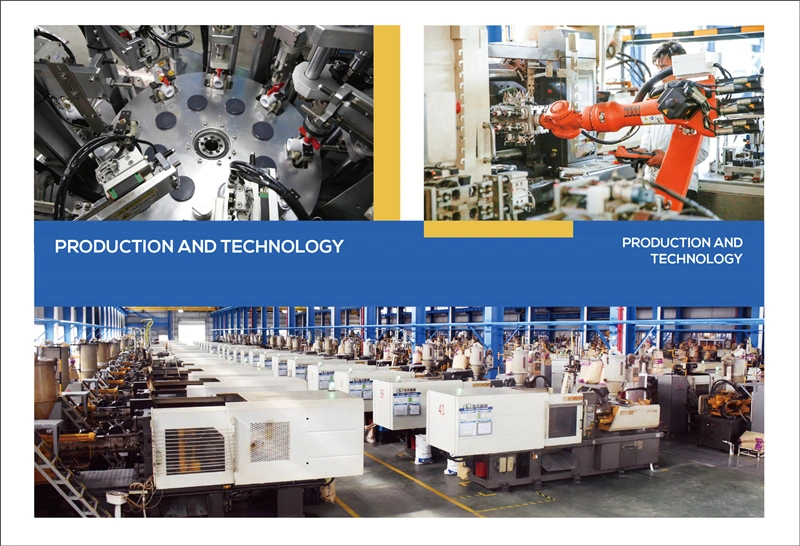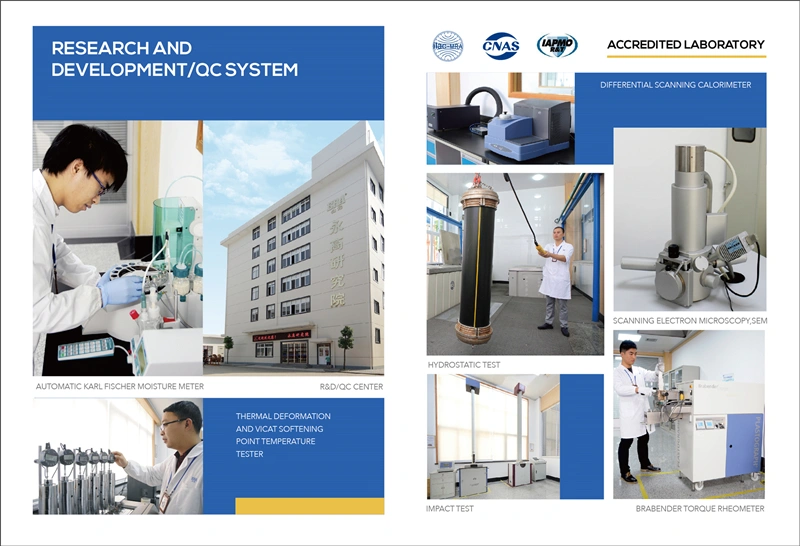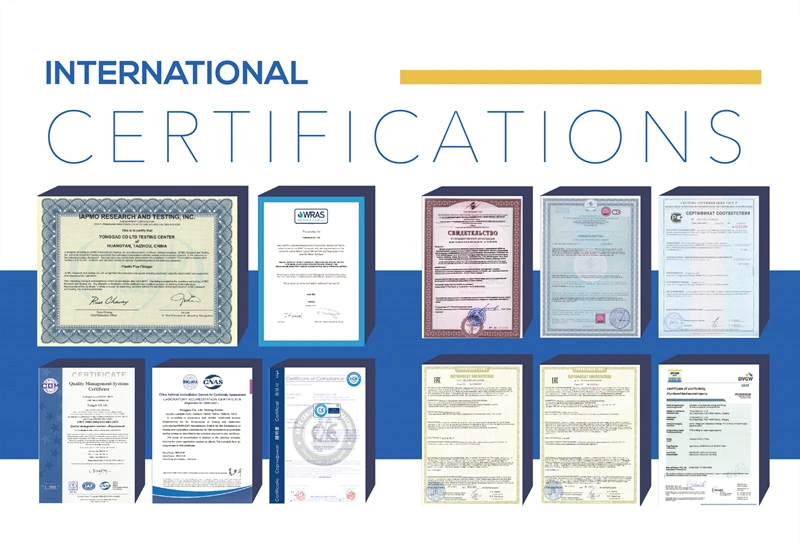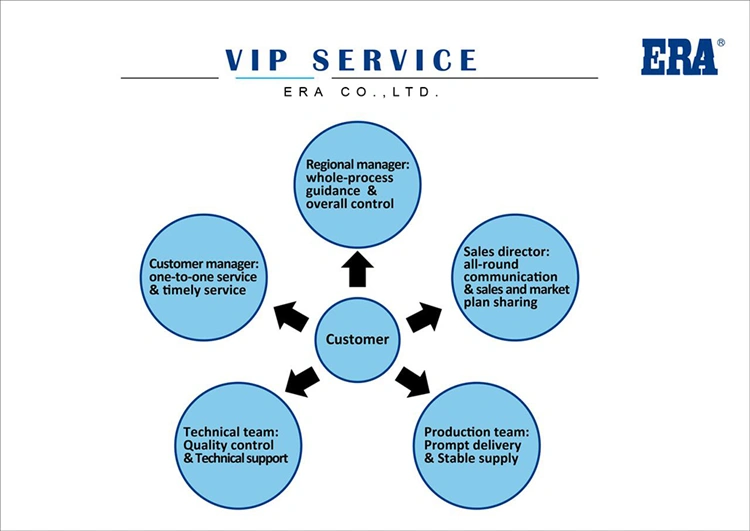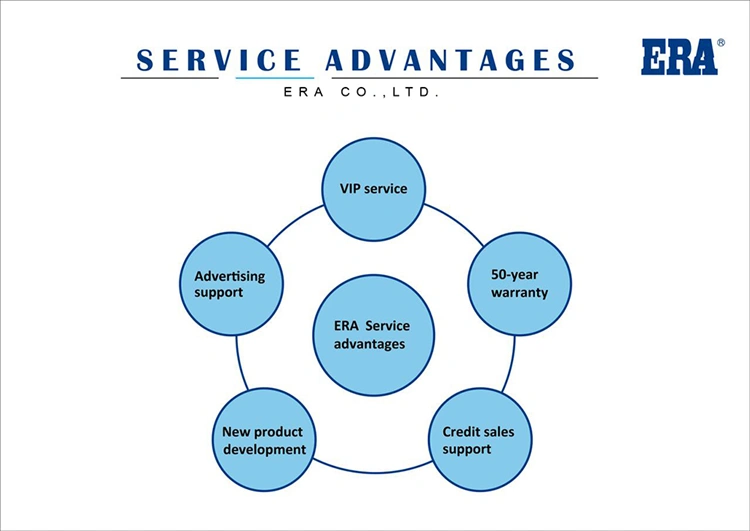 Material properties
ABS (acrylonitrile-butadiene-styrene copolymer)
ABS is used for conveying drinking water, slurries and chemicals. Most commonly used for DWV (Drain Waste Venting) applications.
Unplasticized polyvinyl chloride (UPVC) and CPVC (post-chlorinated polyvinyl chloride)
UPVC has excellent chemical resistance over the entire operating temperature range and has a wide operating pressure band. Due to the properties of long-term high strength, stiffness and cost-effectiveness, UPVC systems account for a considerable percentage of plastic pipe installations.
CPVC is resistant to many acids, bases, salts, paraffins, halogens and alcohols. It is not resistant to solvents, aromatic hydrocarbons and certain chlorinated hydrocarbons.
PP (Polypropylene)
Polypropylene is suitable for use in food, drinking water and ultra-pure waters, as well as in the pharmaceutical and chemical industries.
PE (polyethylene)
Polyethylene has been used successfully for many years for the safe transportation of drinking water and wastewater, hazardous waste, and compressed gases.