CPVC DIN PIPES AND FITTINGS
ERA Piping Systems, CPVC Pipe Fitting, MALE ADAPTOR WITH BRASS INSERT, CP020, (DIN STANDARD), CE
System:  Characterized by unique thermal, physical and mechanical properties CPVC is desirable for piping applications which require high temperature rating, high impact resistance and fire resistance. Manufactured to various international ASTM / DIN standards our high pressure CPVC pipes and fittings are widely used in many fileds.
Scope:  For hot and cold water applications
Fields of application:  1、Water and waste water treatment systems.
                                     2、Air conditioning Drain Systems.
                                     3、Piping networks for swimmings pools facilities & rainwater utilization.
Referenced Standards:
DIN standard
Specification:
| | | | |
| --- | --- | --- | --- |
| Model Number | CP020 | Material | CPVC |
| Description | MALE ADAPTOR WITH BRASS INSERT | Size | 20x1/2''-63x2'' |
| Standard | DIN8079 | Color | Ivory color |
| Brand | ERA | Temperature | 40-50°C(104-122°F) |
| Connection | Socket or Thread | Certificate | CE |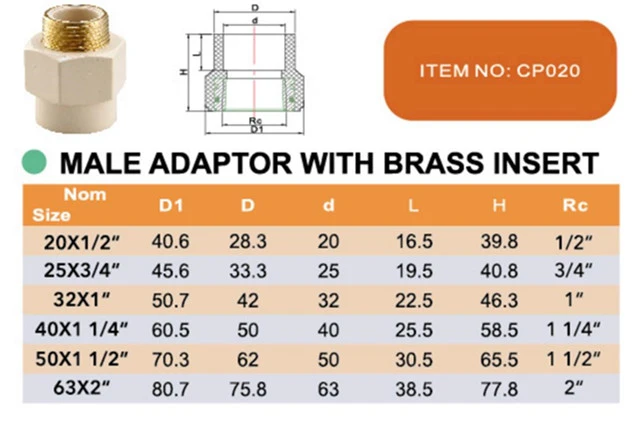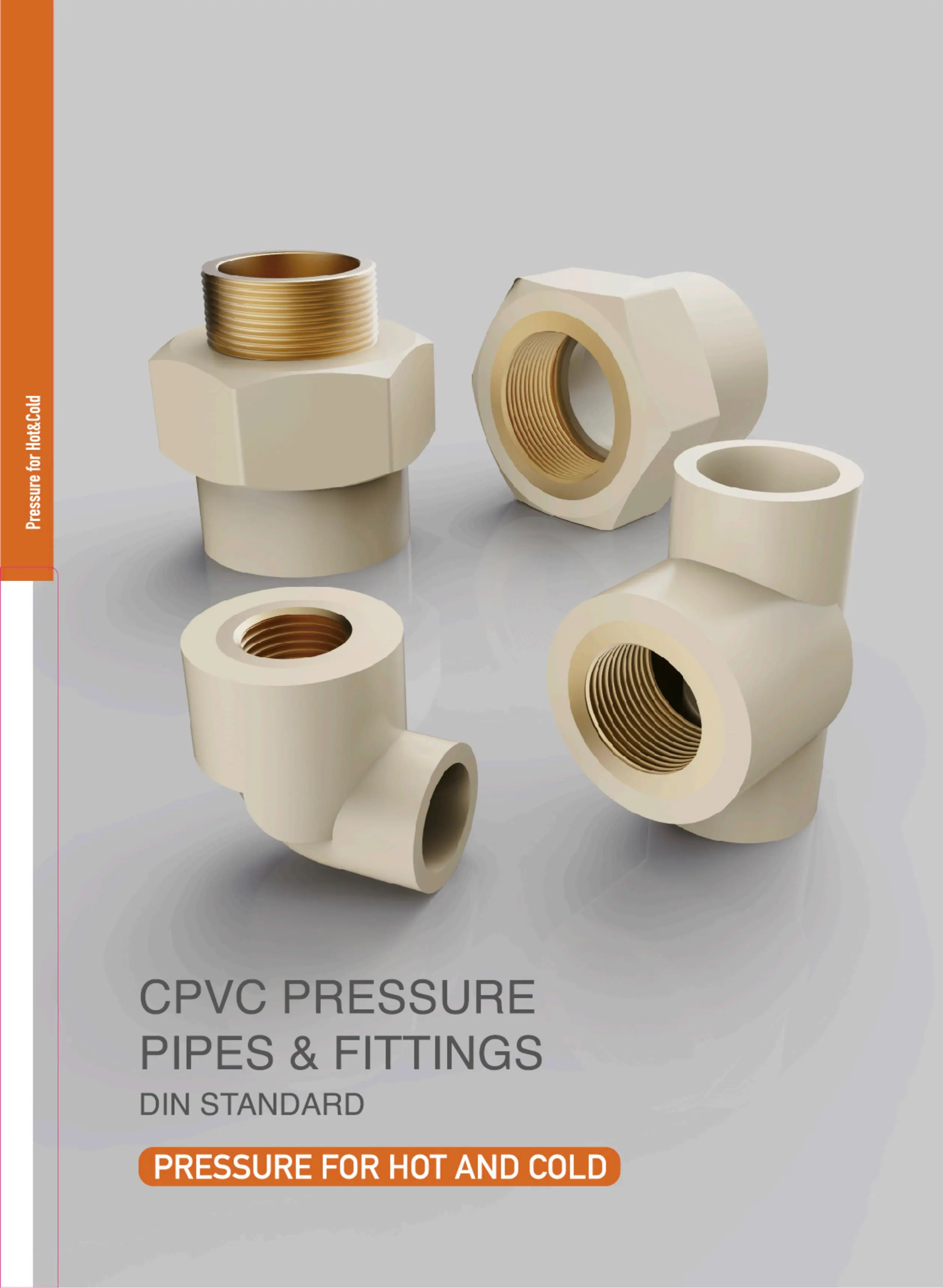 Main Products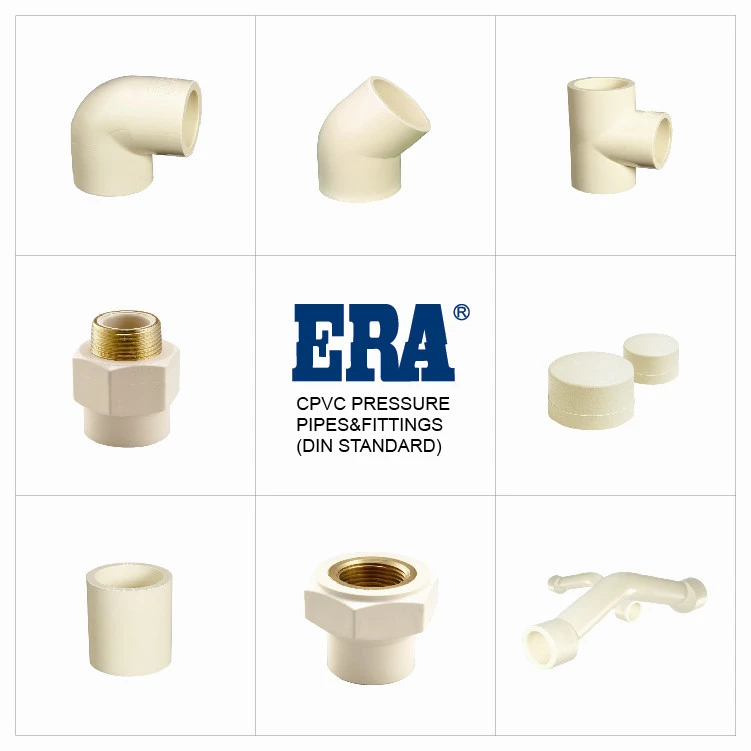 Company introduction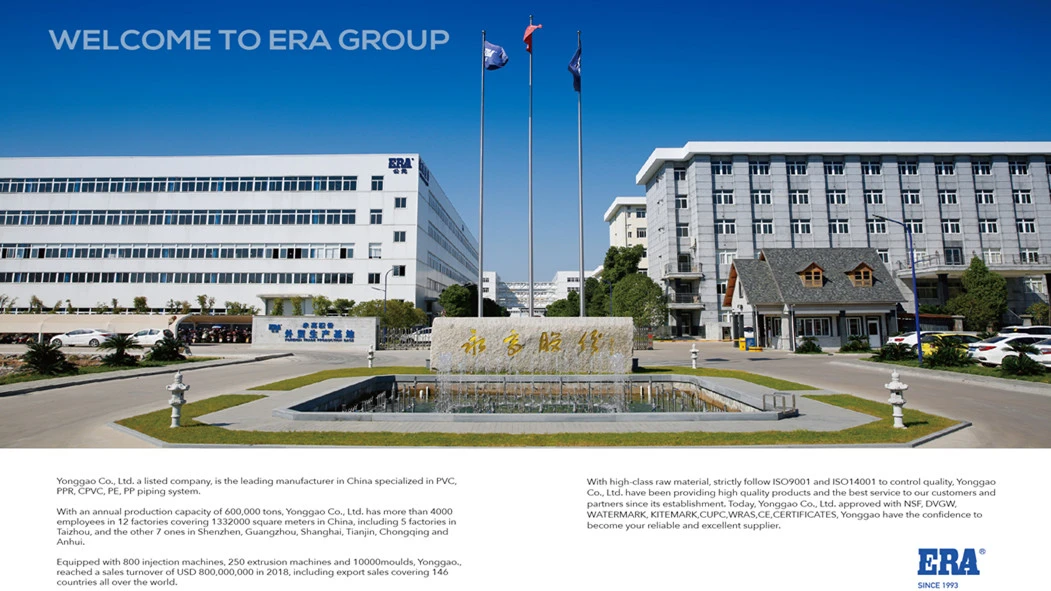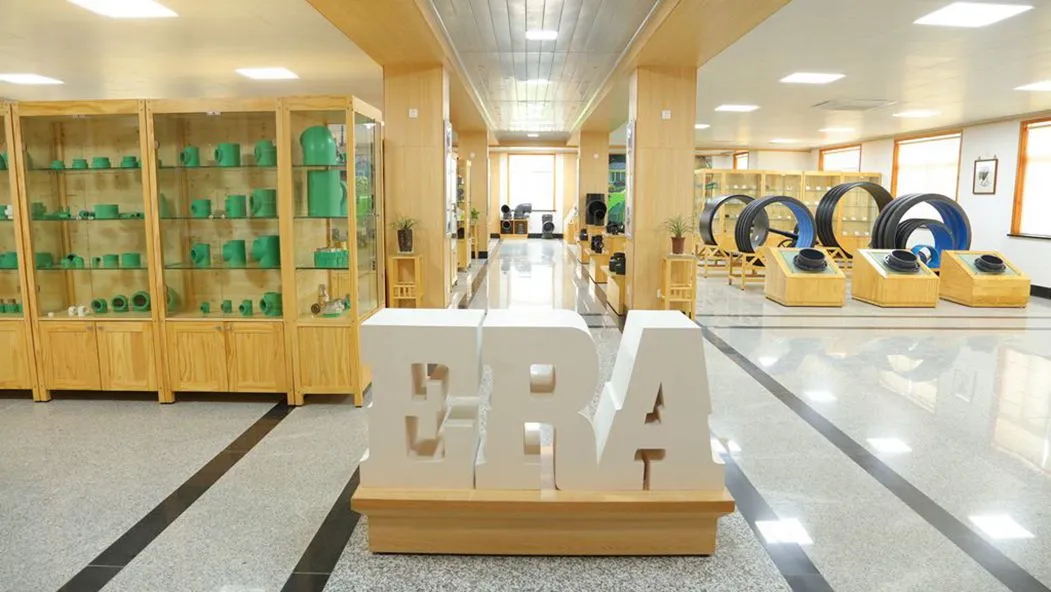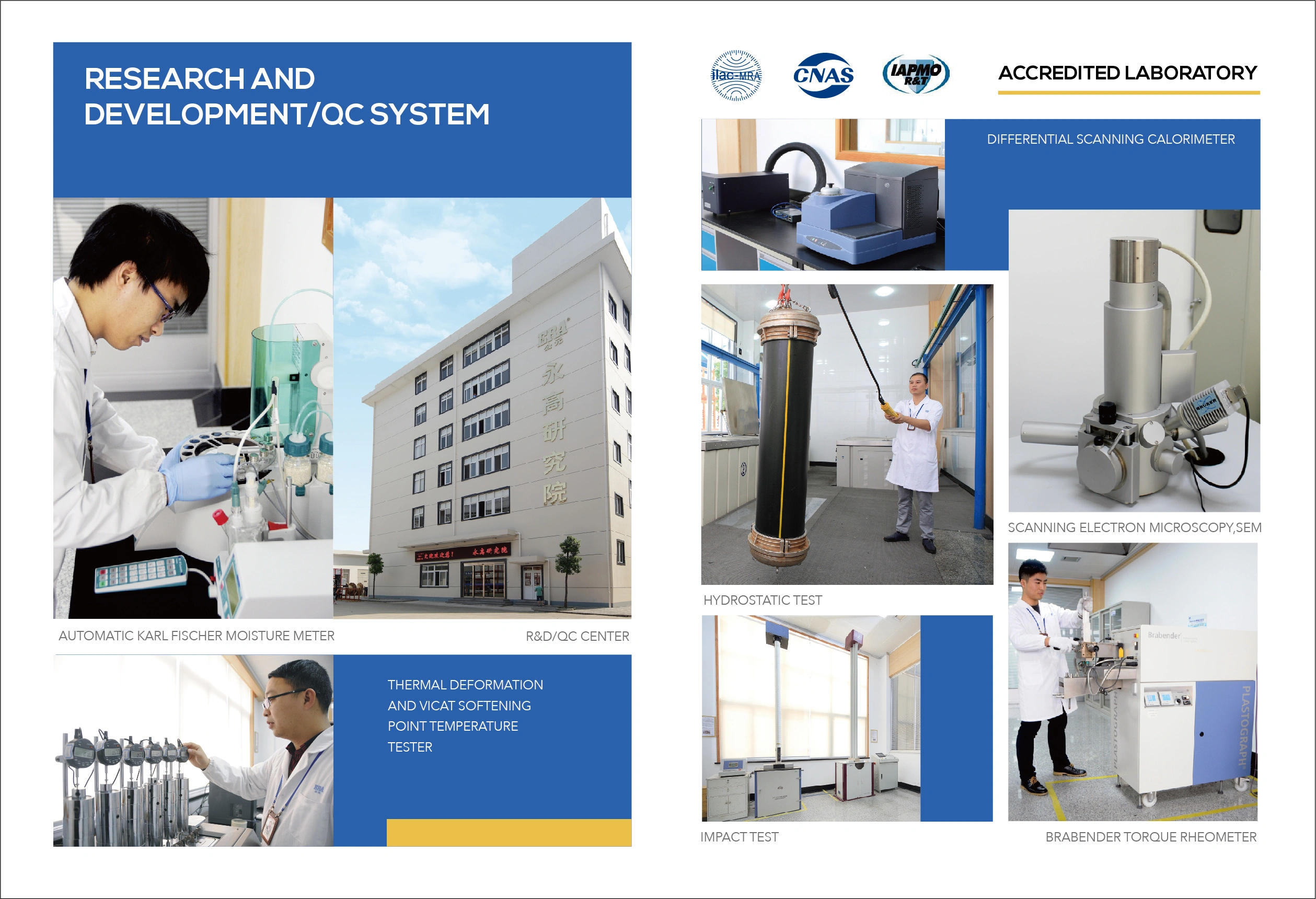 Certificate exhibition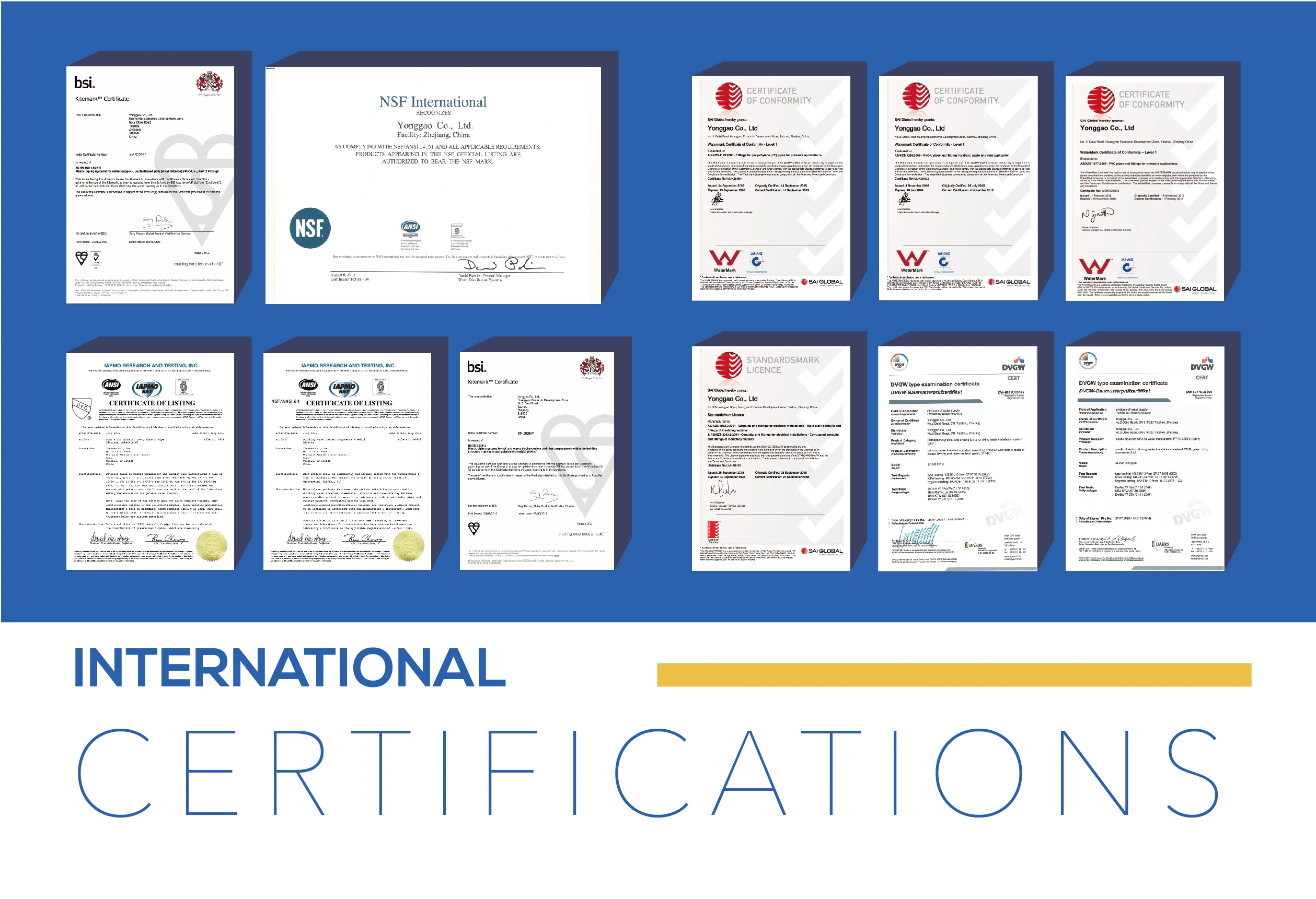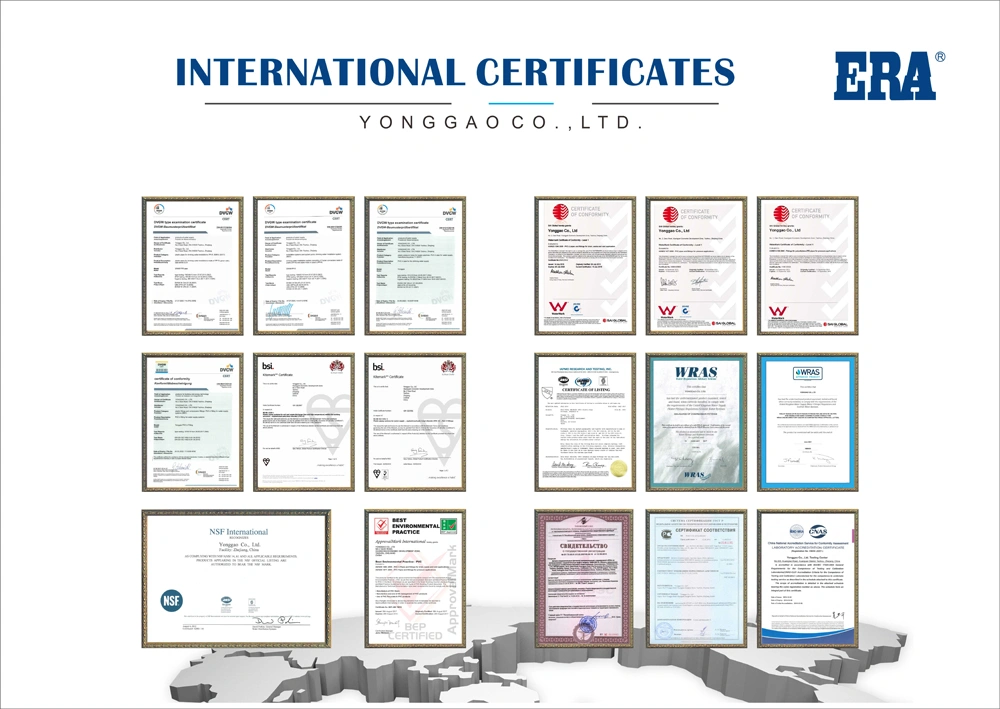 CPVC is a new type of engineering plastic with broad application prospects. The resin is made by chlorination modification of polyvinyl chloride (PVC) resin, which is a new type of engineering plastic. The product is white or light yellow tasteless, odorless, non-toxic loose particles or powder. PVC resin after chlorination, the molecular bond irregularity increases, the polarity increases, the solubility of the resin increases, the chemical stability increases, so as to improve the heat resistance of the material, acid, alkali, salt, oxidants and other corrosion.