PVC DWV FITTINGS AS/NZS1260
ERA Piping Systems, PVC DWV FITTINGS ,INSPECTION TEST OPENING F/F,AUDI01, AS/NZS1260 , Watermark
ERA., LTD. a listed company, is the leading manufacturer in China specialized in PVC, PVC, CPVC, PE, PP piping systems
With an annual production capacity of 600,000 tons, ERA Co., ltd has more than 4000 employees in 12 factories covering 1332000 square meters in China.
Equipped with 900 injection machines, 300 extrusion machines and 12000 moulds, ERA reached a sales turnover of USD900,000,000 in 2019, including export sales covering 146 countries all over the world.
Specification:
| | | | |
| --- | --- | --- | --- |
| Model Number | AUDI01 | Material | PVC |
| Description | INSPECTION TEST OPENING F/F | Size | 100MM |
| Standard | AS/NZS1260 | Color | White |
| Brand | ERA | Temperature         |   |
| Connection | Socket  | Certificate | Watermark |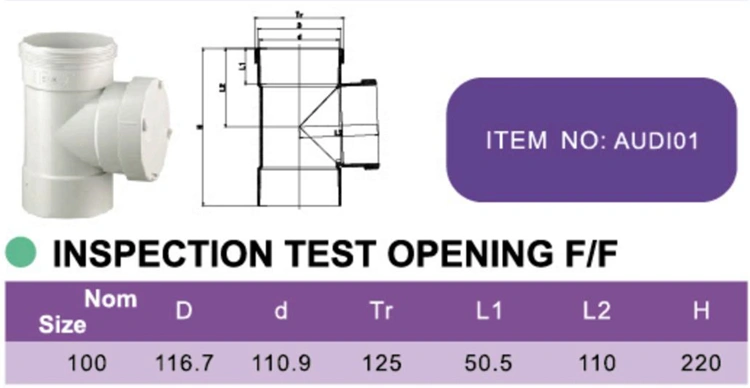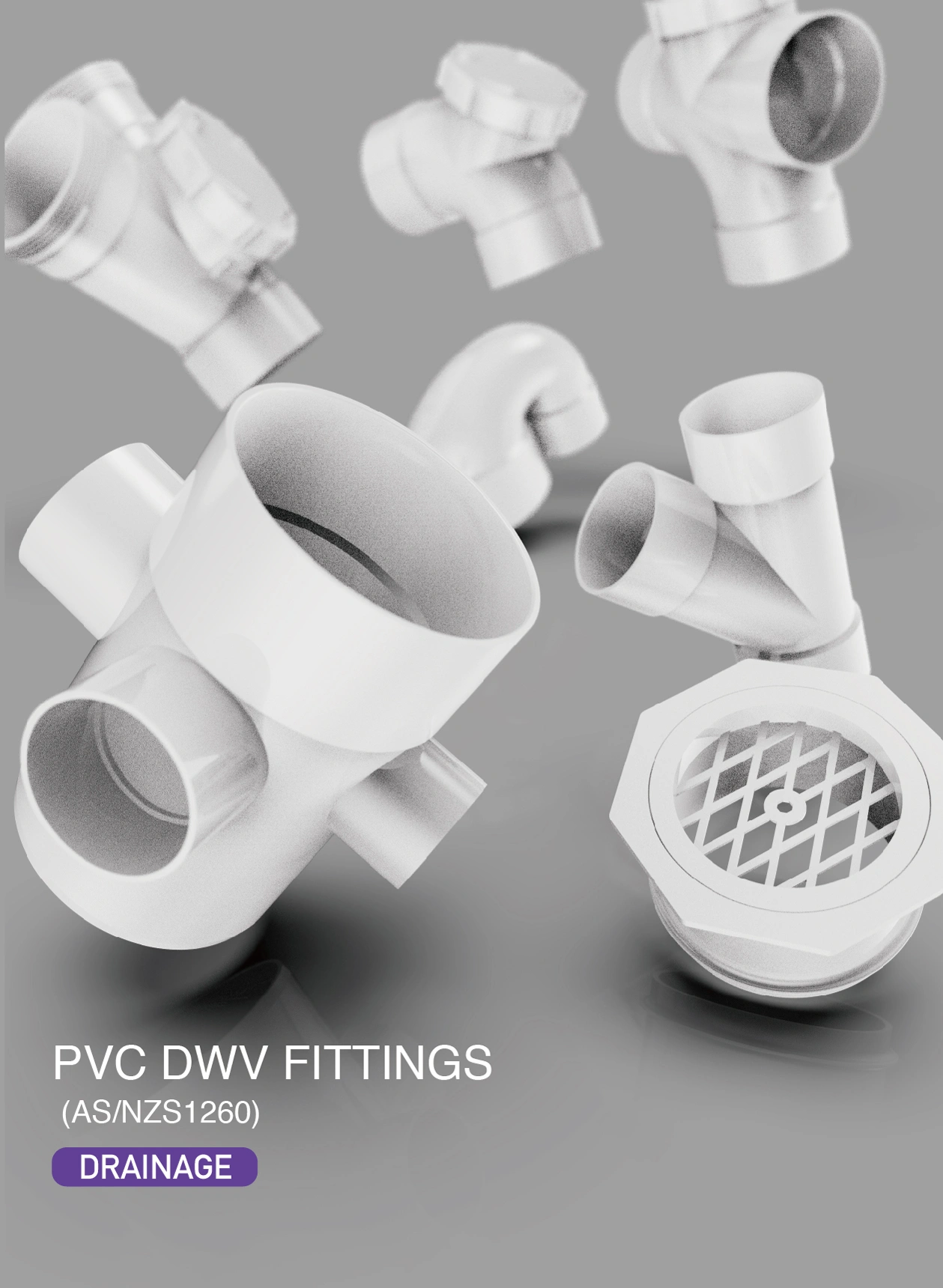 Main Products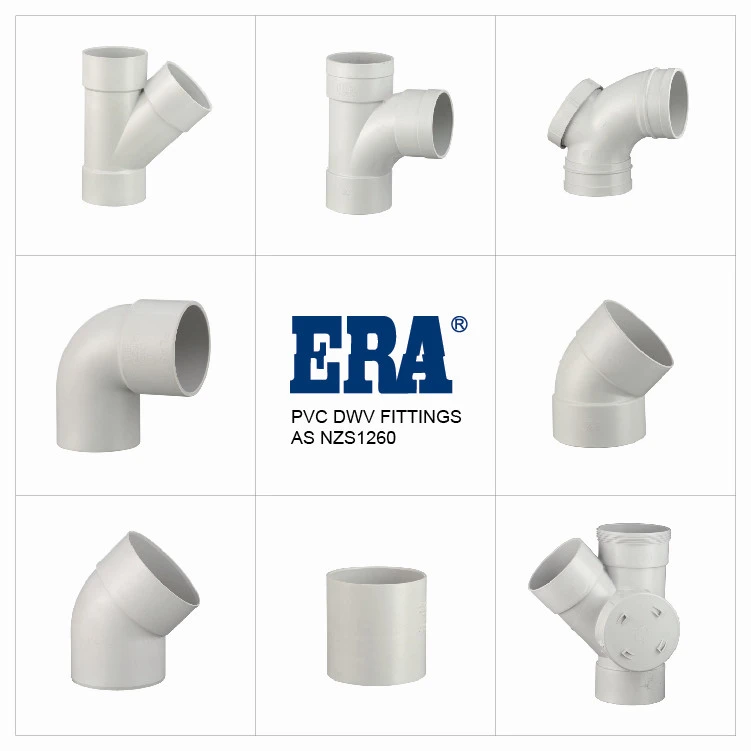 Company introduction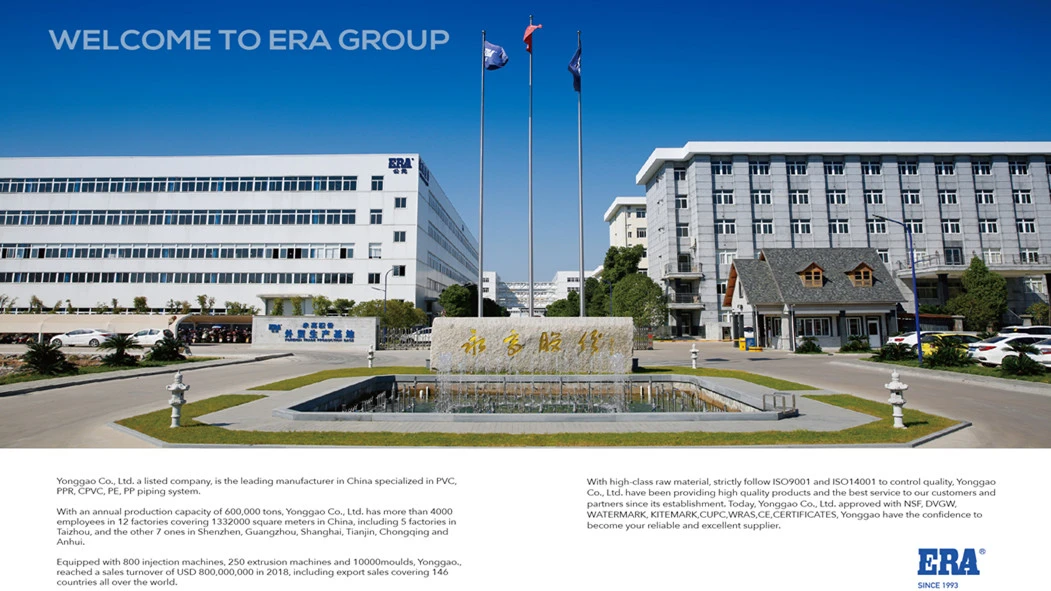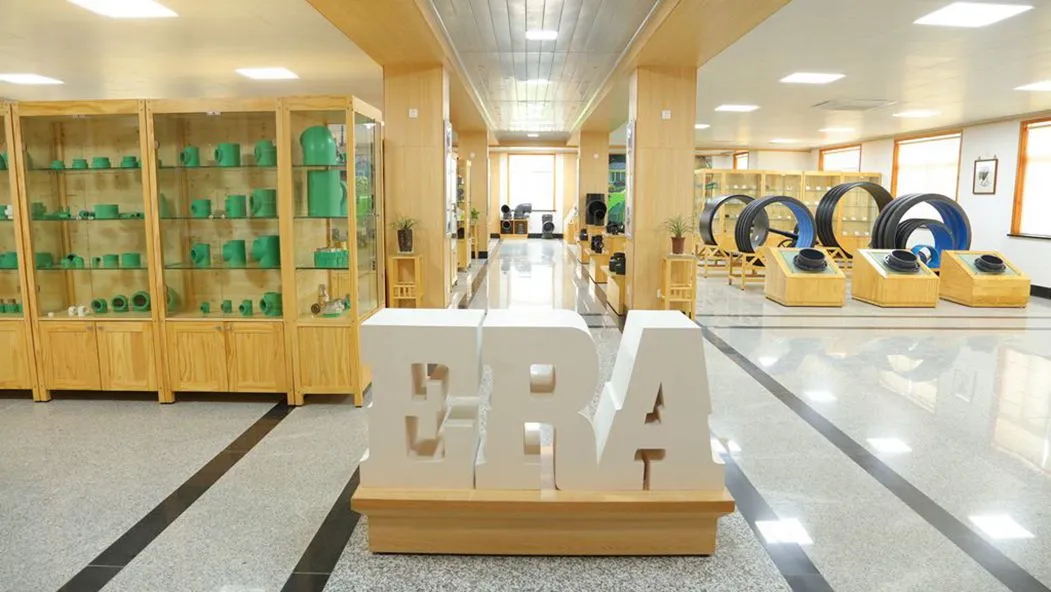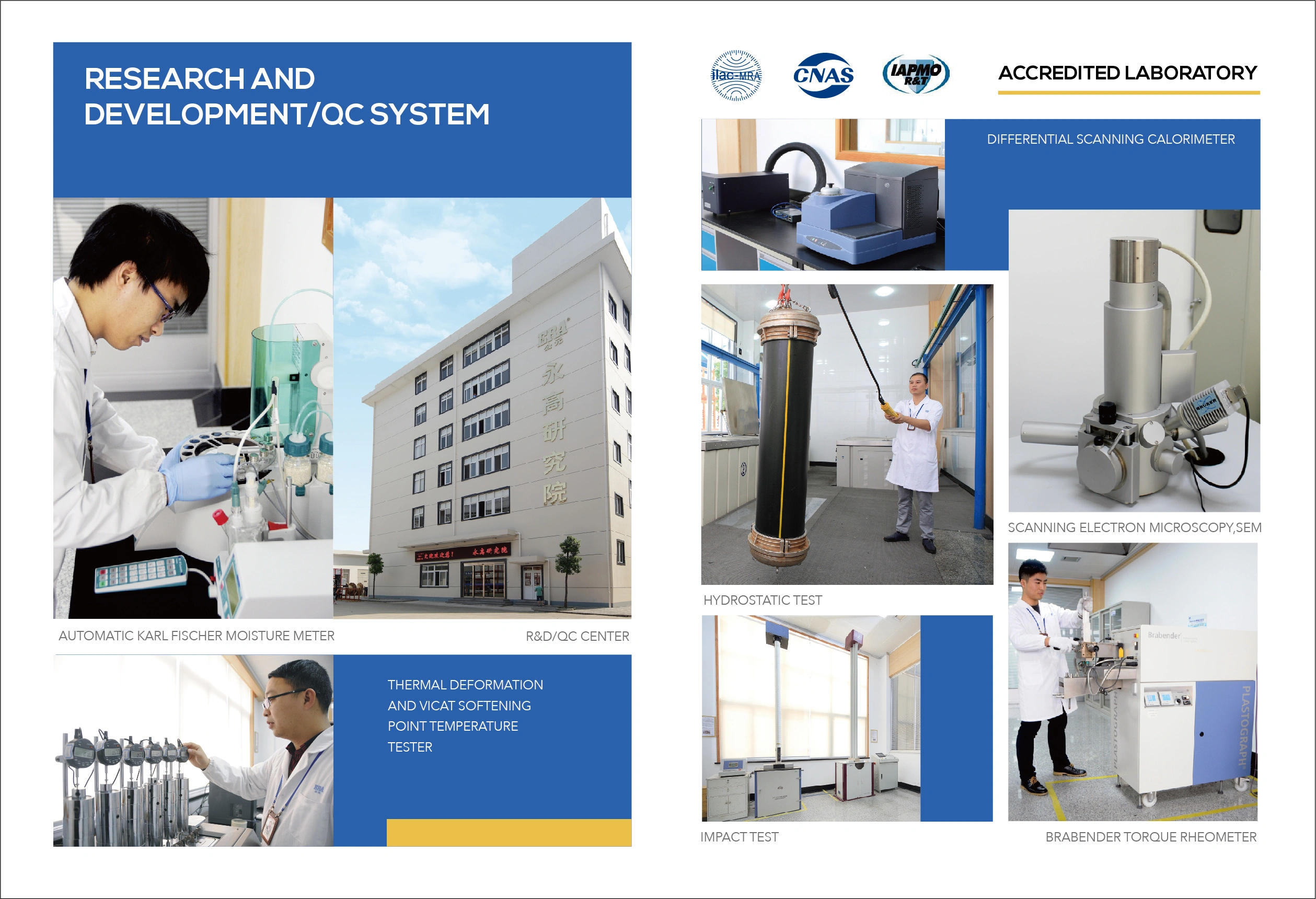 Certificate exhibition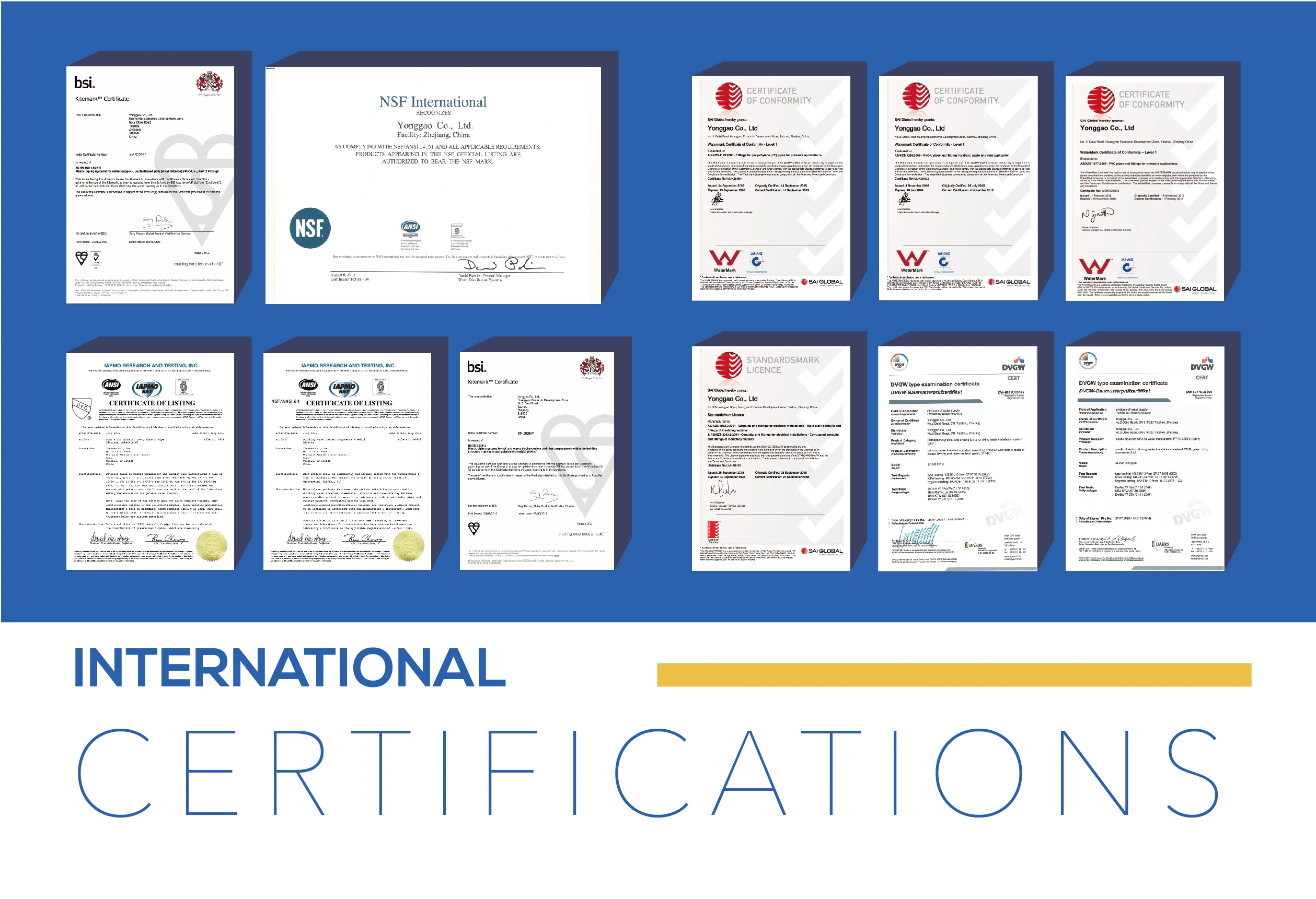 PE tube molecular structure stability is very high, no electrochemical corrosion, in addition to a few oxidants, can resist the erosion of a variety of chemical media; Among many pipeline materials, the corrosion index of PE pipe is quite small, and its corrosion resistance is 4 times that of steel pipe when conveying mineral sand mud; PE pipe is a kind of high toughness pipe, its elongation at break is more than 500%, has excellent impact resistance, earthquake resistance, has a very strong ability to adapt to the uneven settlement of pipe base; PE tube high molecular weight, has good stability and aging resistance, under normal working temperature and pressure conditions, PE tube service life can be guaranteed in more than 50 years; PE pipe does not add metal stabilizer in the processing process, the material is non-toxic, no scaling layer, no bacteria breeding, is a kind of safe and sanitary pipeline material. PE material itself is recyclable and does not produce substances that have an impact on the environment.