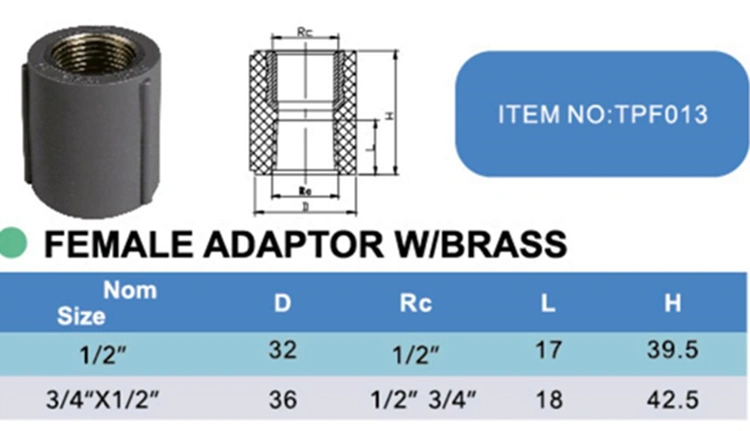 Specification:  
Pipe and fittings shall be manufactured from virgid 
Not UV resistant 
Fields of application: 
Piping networks for water supply in building.
Piping networks for irrigation, normal water transport for industry.
System:      
Thread designation BSPP and BSPT
BSPT male threads seal against threads of fixed BSPT female.
BSPP male and BSPP female flat face swivel require a suitable soft washer between faces to seal.
Thread size refers to the nominal bore of the pipe.
PVC fittings have proven superior performance in the industrial-piping, water-treatment, commercial-plumbing, irrigation and pool markets.