CPVC CTS PIPES AND FITTINGS
ERA Piping Systems, CPVC Pipe Fitting ,  CPVE VALVE ,CPAC02, CTS (ASTM 2846) , NSF-pw & UPC 
Scope:  This specification covers Copper Tube Size (CTS) CPVC manufactured to standard dimensional ratio (SDR) 11 for hot and cold domestic water distribution. This system is intended for pressure applications where the operating temperature will not exceed 180°F at 100psi.
LISTINGS - NSF/ANSI Standard 14:
Plastics Piping system Components and Related Materials. Includes /ANSI Standard 61, Annex G
CPVC applications are for potable water distribution, corrosive fluid handling in industry, and fire suppression systems.
CPVC pipe for plumbing systems is manufactured by extrusion in sizes ¼"through 2"copper tube size (CTS) dimensions.  
Specification:
| | | | |
| --- | --- | --- | --- |
| Model Number | CPAC02 | Material | CPVC |
| Description | CPVE VALVE | Size | 1/2''-2'' |
| Standard | CTS / ASTM D2846 | Color | Ivory color |
| Brand | ERA | Temperature | Max82.2°C / 180°F |
| Connection | Socket or Thread | Certificate | NSF、UPC |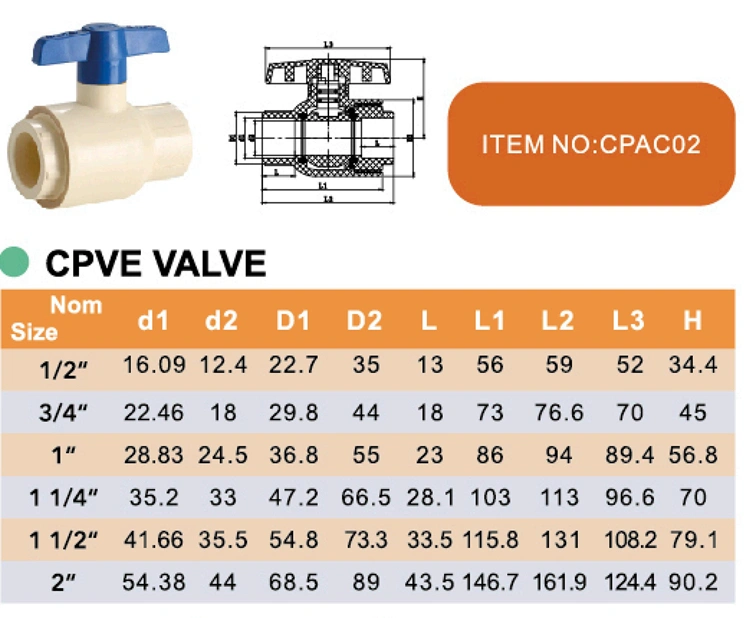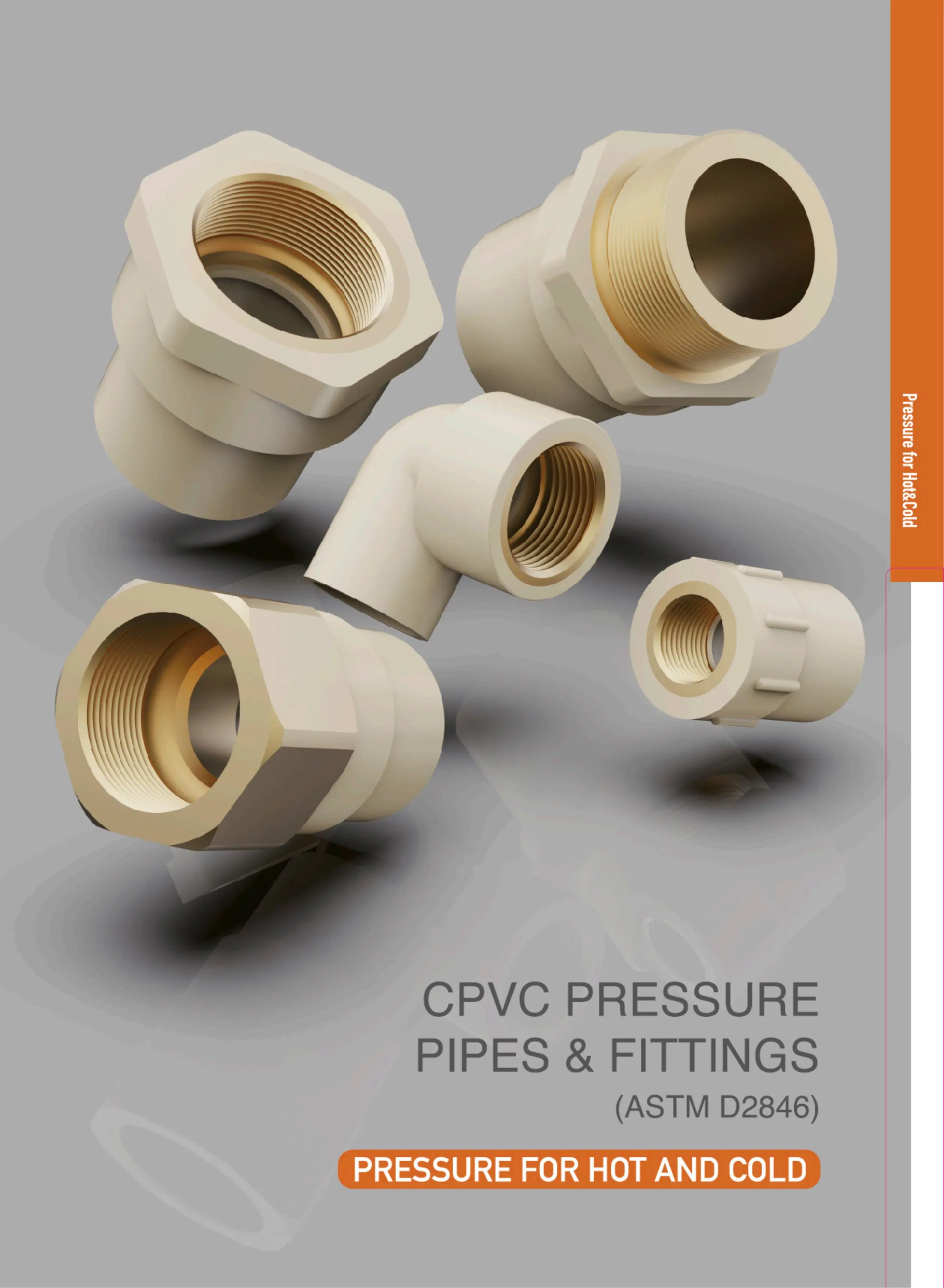 Main Products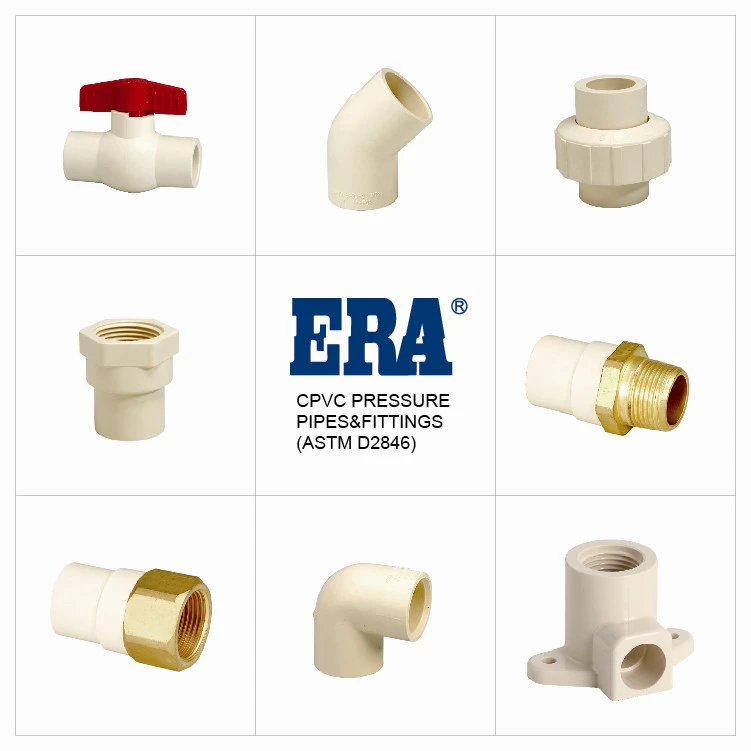 Company introduction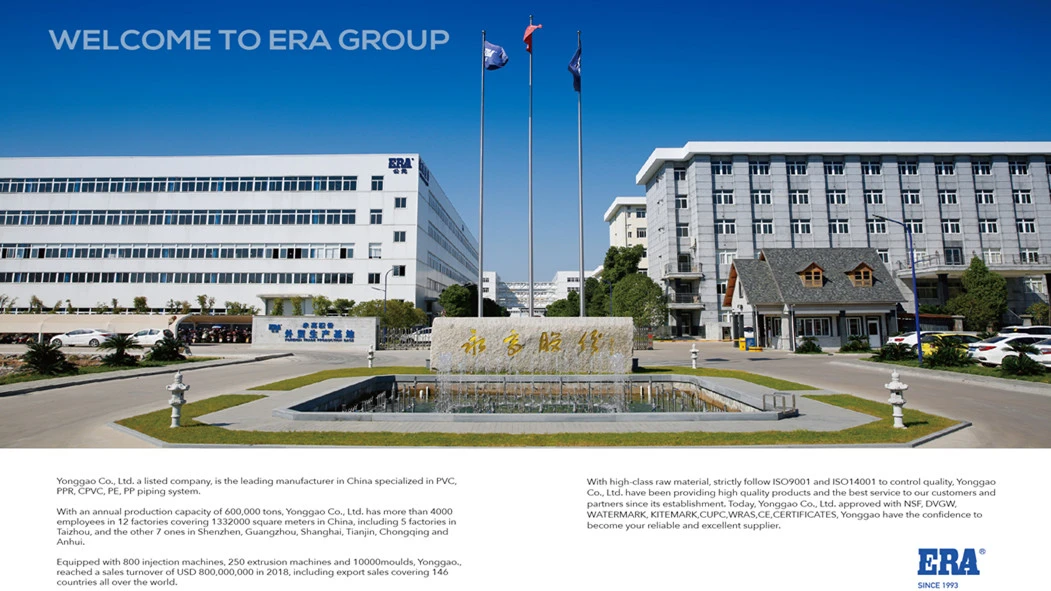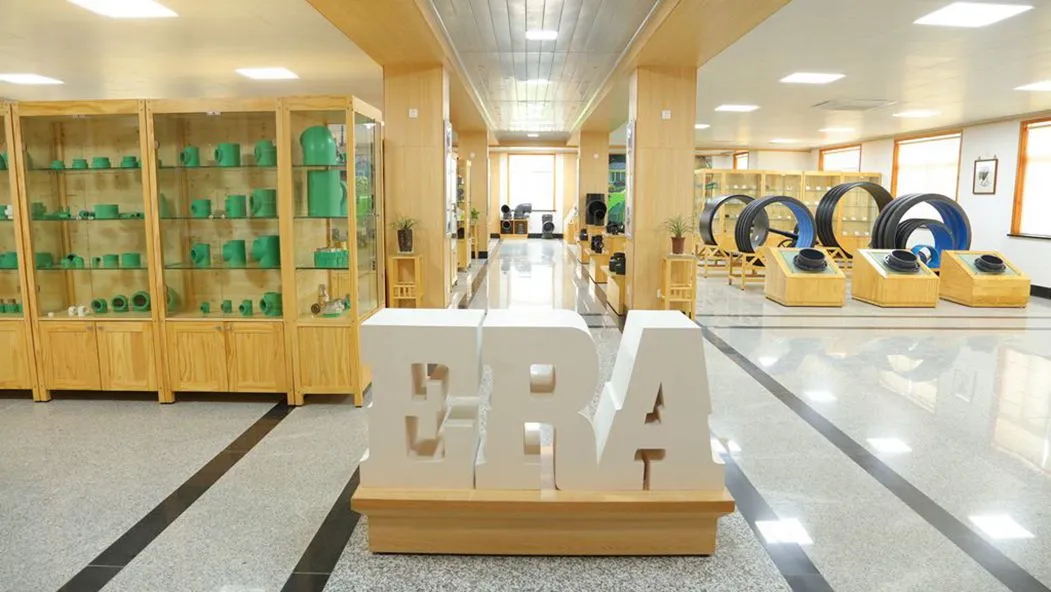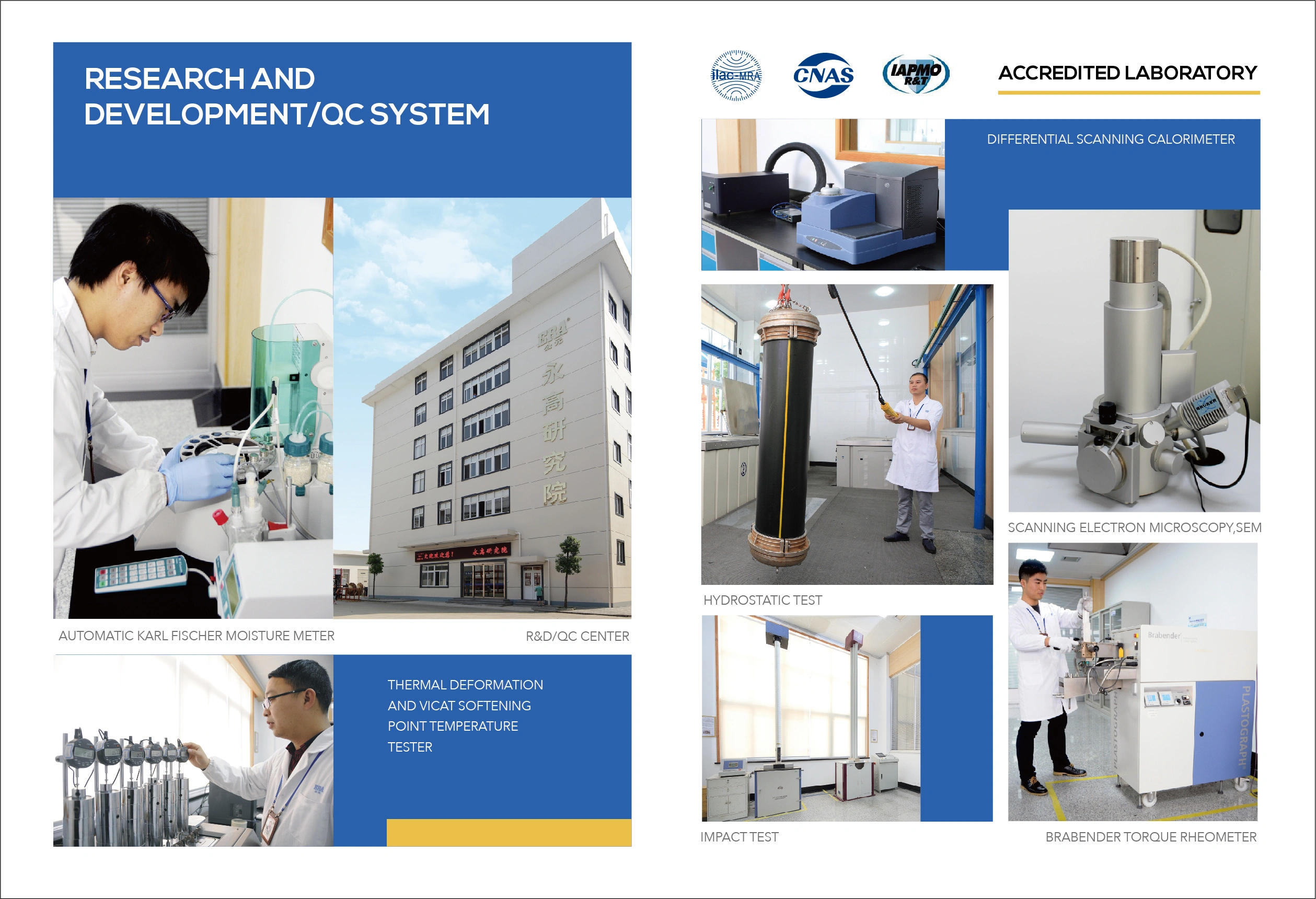 Certificate exhibition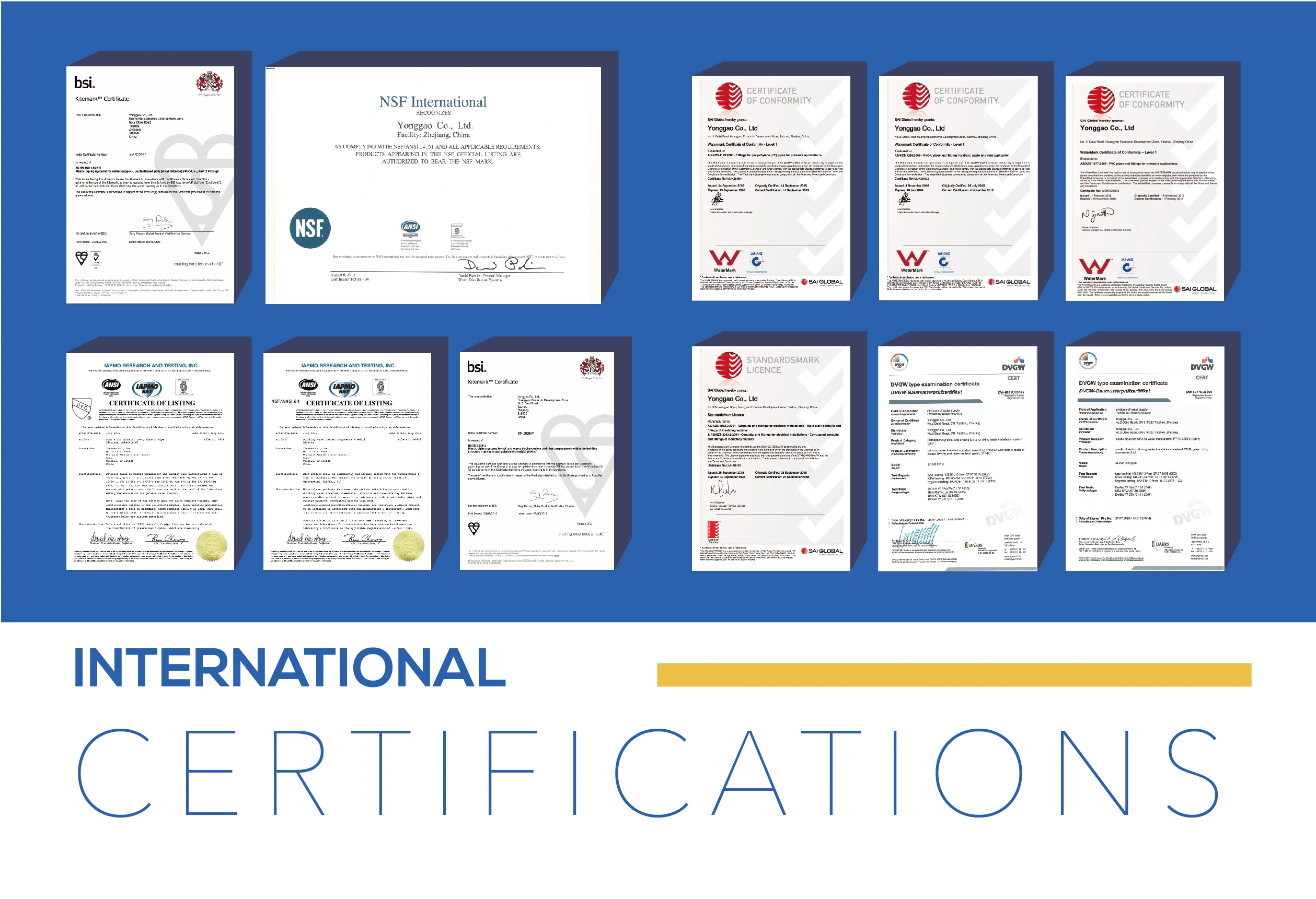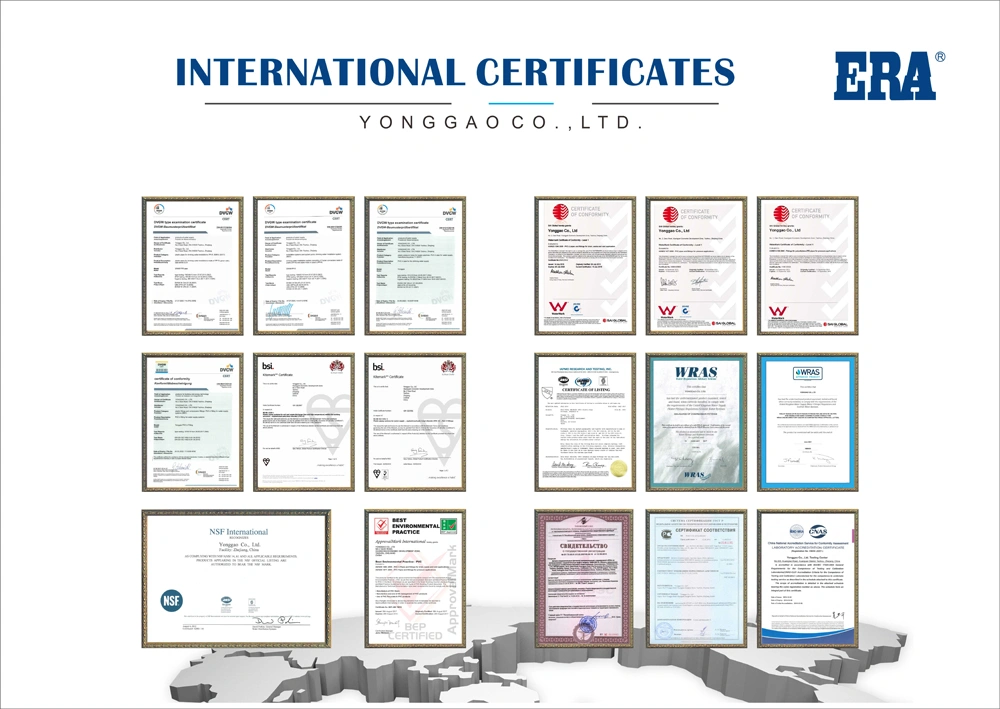 1. Strong: PVC-C is stronger than PP-R, PB and PEX, so it requires less hooks and supports. PVC-C can withstand greater pressure, at the same flow rate, compared with PP-R, PB and PEX pipe, PVC-C pipe can be used in a smaller diameter.
2, easy installation: the use of special fusion agent can be connected, installation without special tools, that is, suitable for open installation, but also suitable for dark installation.
3, corrosion resistance: PVC-C is not easy to penetrate oxygen, so the metal parts in the system will not cause corrosion due to oxidation.
4, good flame retardant: PVC-C oxygen index of 60, combustion capacity is very low, from the fire is extinguished, will not produce fire droplets, more can inhibit the generation of smoke and toxic gases.
5, not affected by the residual: unlike the polyhydrocarbon pipe, PVC-C pipe is not affected by the residual water after long-term use, and there will be no cracks and leaks.
6, alkali resistance: PVC-C has a strong anti-corrosion ability for both or alkali, can be used as the transport of HCL and NaOH liquid.