CPVC DIN PIPES AND FITTINGS
ERA Piping Systems, CPVC Pipe Fitting, FEMALE ADAPTOR WITH STEEL RING, CP010, (DIN STANDARD), CE
System:  CPVC DIN 8049 Hot and Cold Domestic Water Distribution
Scope:
ERA BRAND CPVC has been designed for enhanced chemical resistance and exceptional temperature stability. Metric CPVC systems are in use wherever aggressive media such as mixed acid waste or alkalis at a high temperature are transported.
Specification:  
CPVC has an operational temperature range of 0°C - 80°C (32°F - 176°F), which is suitable for high temperature environments. The excellent mechanical characteristics, high tensile strength, stiffness, and impact strength are evident even at increased temperatures.
Specification:
| | | | |
| --- | --- | --- | --- |
| Model Number | CP010 | Material | CPVC |
| Description | CPVC FEMALE ADAPTOR WITH STEEL RING | Size | 20x1/2''-63x2'' |
| Standard | DIN8079 | Color | Ivory color |
| Working Pressure | PN16,16 Bar,1.6Mpa | Temperature | Max 82.2℃  / 180°F |
| Connection | Socket or Thread | Certificate | CE |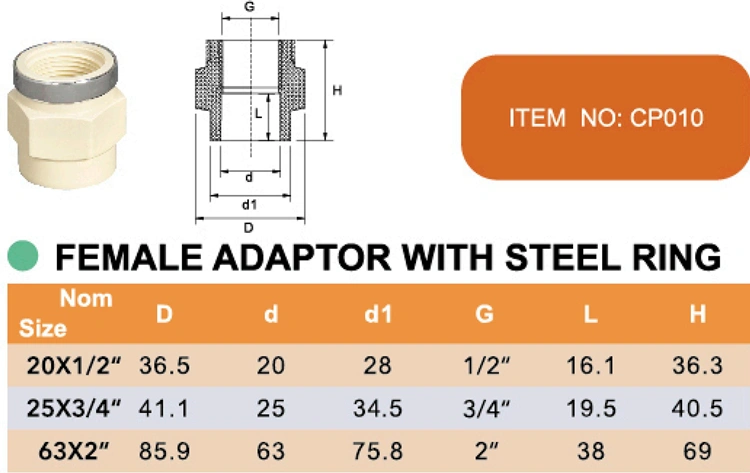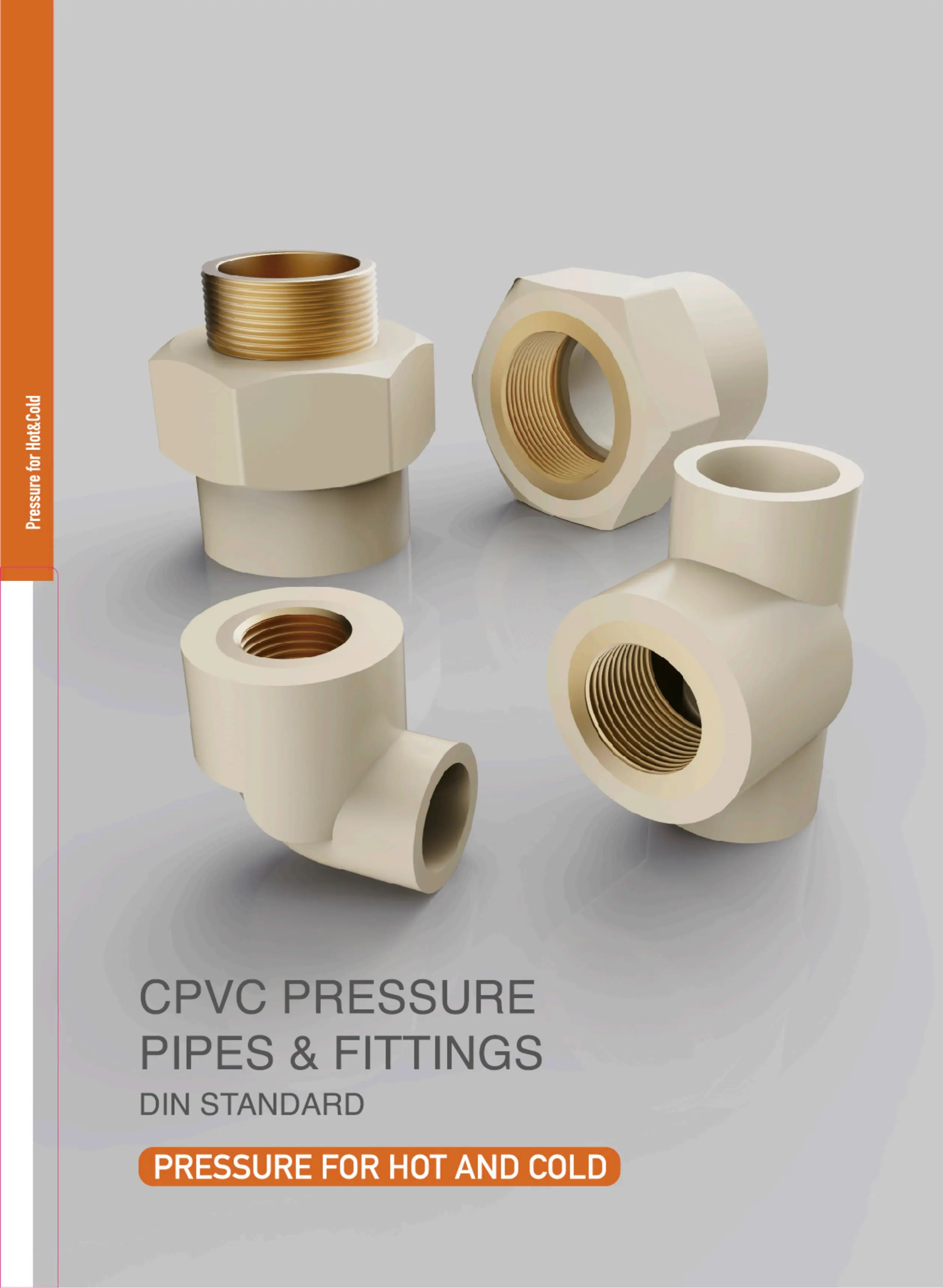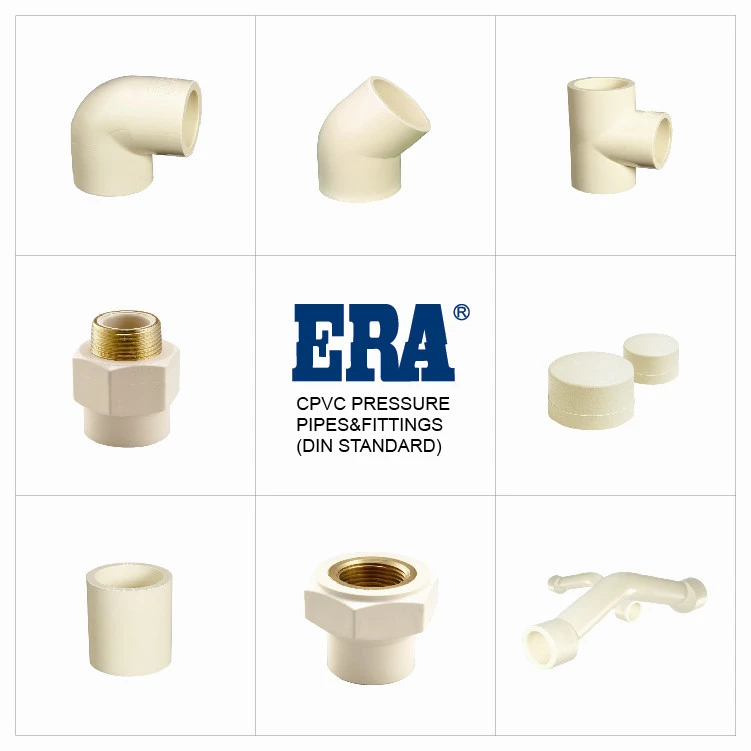 Company introduction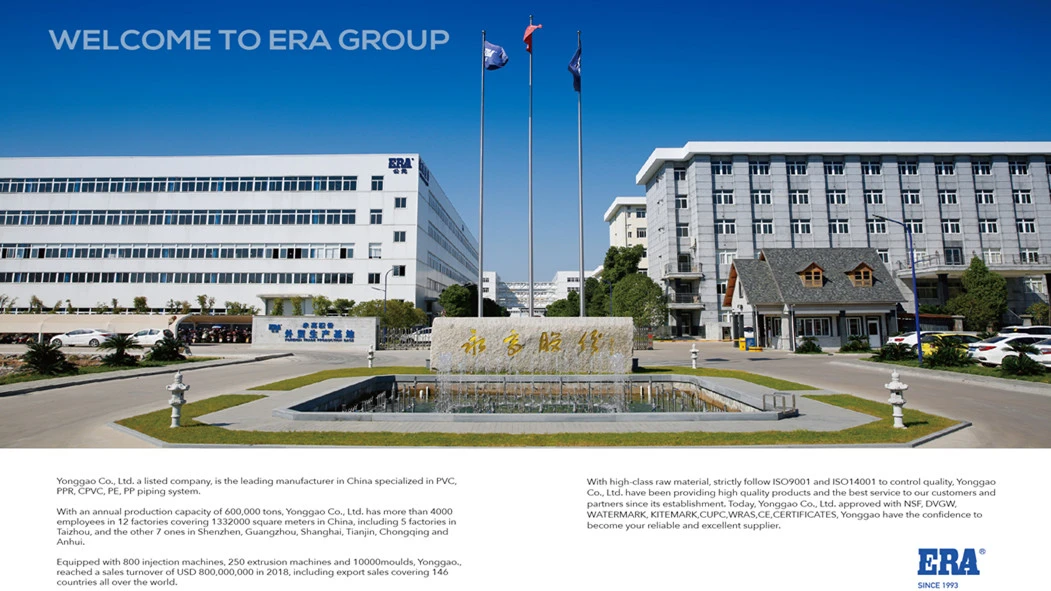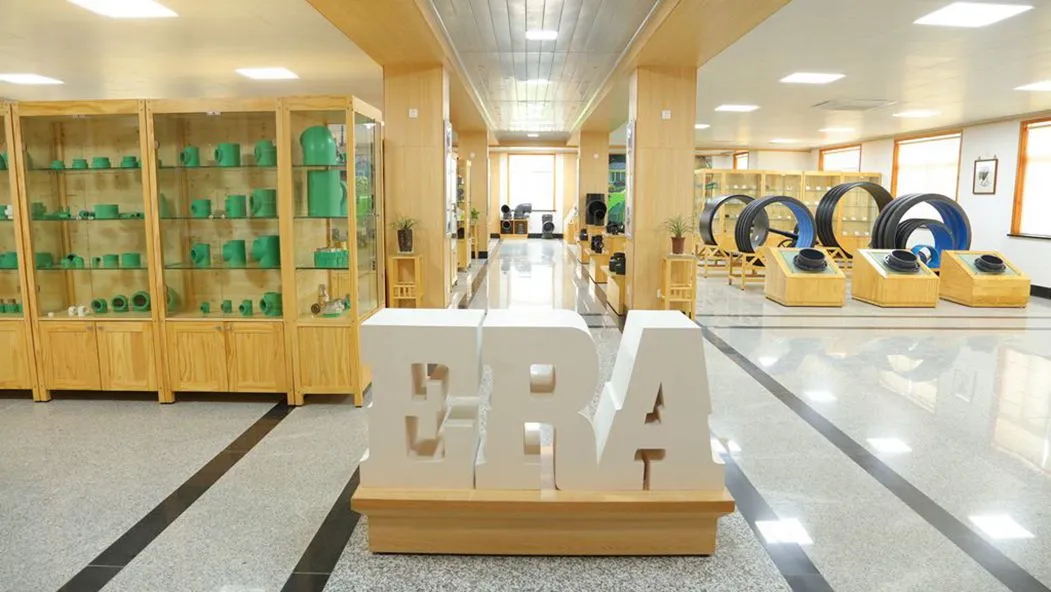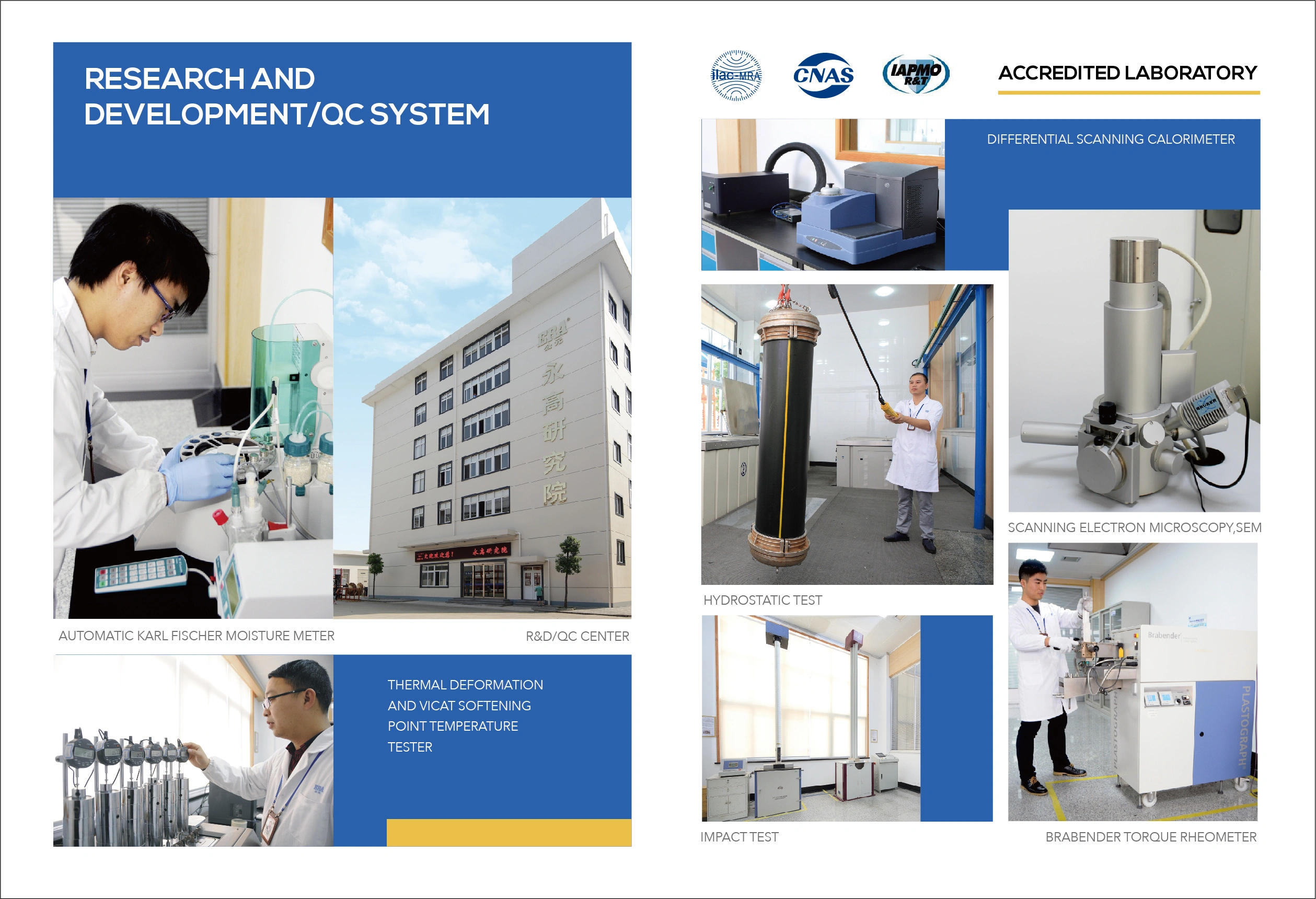 Certificate exhibition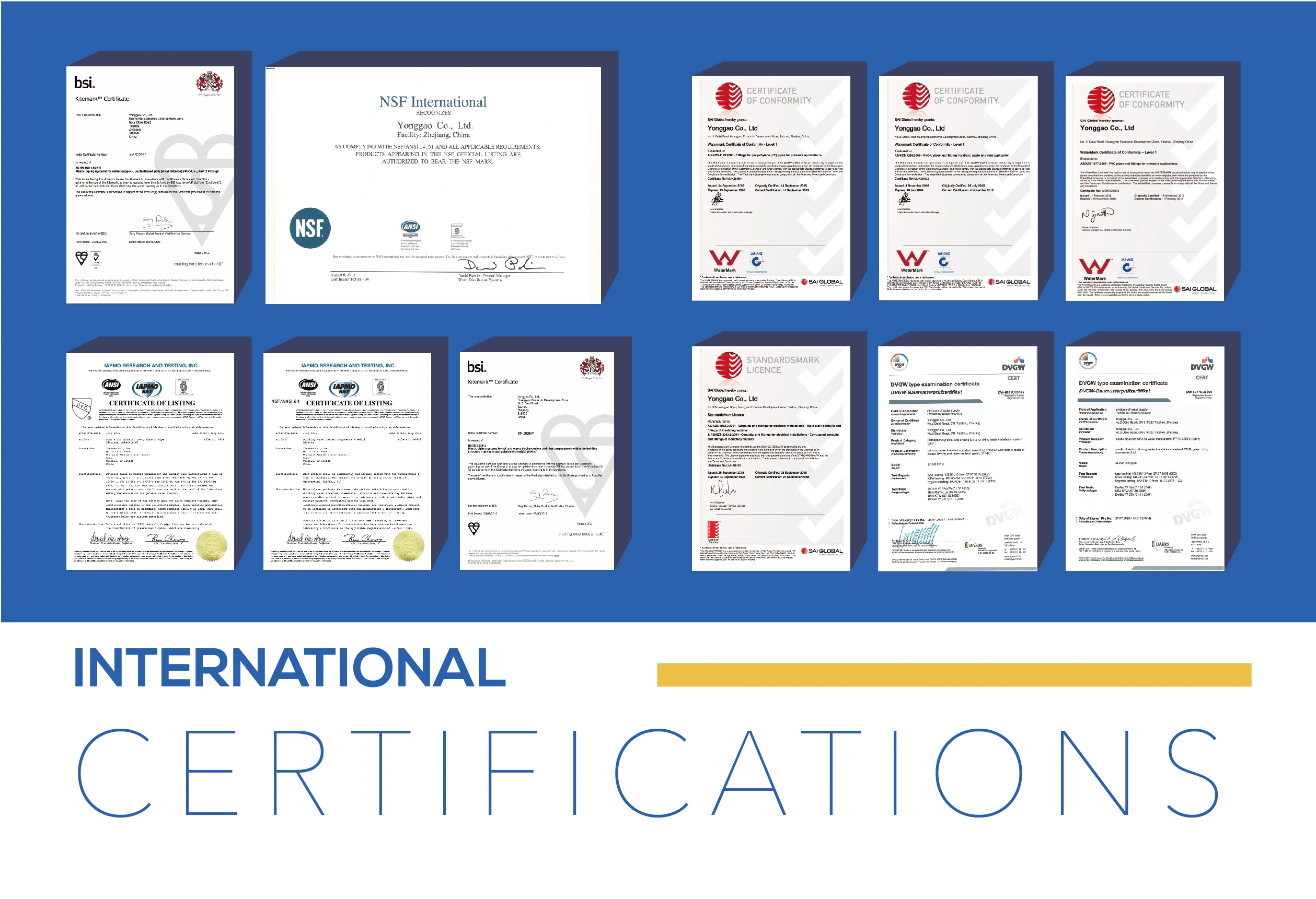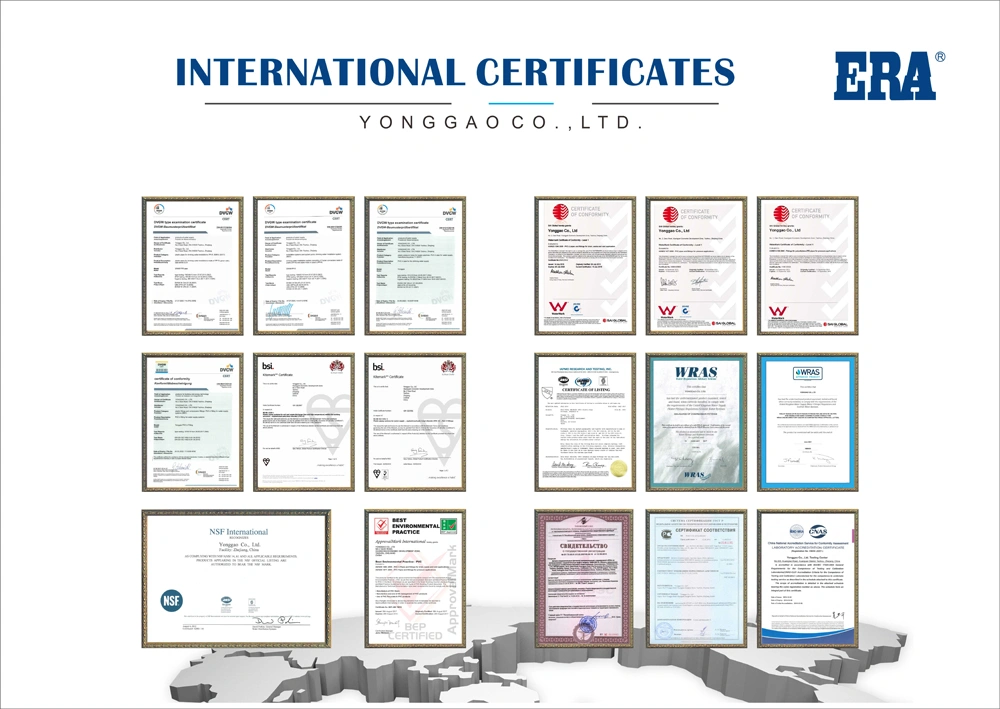 1, light weight, because of CPVC relative density of 1350-1500 kg/M3, and its net weight is usually similar to 1/10 of the work pressure tube, 1/6 of the seamless steel pipe, transportation and installation is more convenient and quick.
2, engineering, construction is convenient, CPVC high-voltage electrical engineering by tee joint, moisture-proof seal ring and the support frame. Design scheme is more efficient, convenient construction, also need not concrete protective layer. Racks as fittings for use directly, can shorten the time limit for a project, directly and no radioactive carcinogen, has obvious economic benefits and economic benefits.
3, excellent corrosion resistance and CPVC it acid, alkali and salt and some organic chemicals such as organic solvent, and also contact with vegetable oil cracking.
4, it also has power tube compressive strength is strong, high temperature resistant, long service life etc. These advantages, and eliminated before ordinary PVC pipe, the pipe will therefore not be shortcomings of poor weather resistance. Its compressive strength can replace seamless steel pipe, seamless steel tube is easy to avoid corrosion, closed form directly equivalent circuit, lead to single core cable overheat and damage. CPVC pipe fire resistance rating of FV - O, not spontaneous combustion, mysterious flame, flame retardant grade 40%, basic no thermal conductivity.