CPVC NBR PIPES AND FITTINGS
ERA Piping Systems, CPVC Pipe Fitting, UNION , CPB007, NBR(ABNT NBR 15884) , NSF-pw & UPC
Specification:  The NBR plumbing products are made to copper tube outside diameter dimensions, in accordance with ABNT NBR 15884 specifications, 
Integration service: Numerous No.1 in pipe field:No.1 in sales PVC pipes for water supply and drainage nationwide in housebuilding and governmental use (Market share 60%)
Advances Technology: PVC-U pipe for water supply and drainage in nanometer, PPR bacterium-proof pipe in nanometer, CPVC piping system, Three-wall composite enhanced tubes for underground in polyethylene,and polypropylene.
Strongest in integration: Intelligent pipe-net system,non-excavation repairing technique,etc, to break the monopoly of foreign technology. 
Winning 148 state-authorized patents( 15 invention patents). Patent technology covers 80% of the product and process technology.
Specification:
| | | | |
| --- | --- | --- | --- |
| Model Number | CPB007 | Material | CPVC |
| Description | UNION | Size | DN15-28 |
| Standard | NBR(ABNT NBR 15884) | Color | Ivory color |
| Brand | ERA | Temperature | Max82.2°C / 180°F |
| Connection | Socket or Thread | Certificate | NSF、UPC |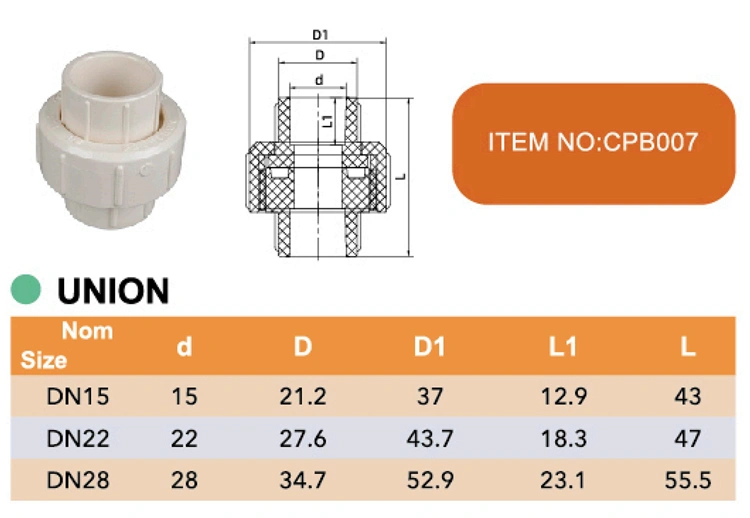 Company introduction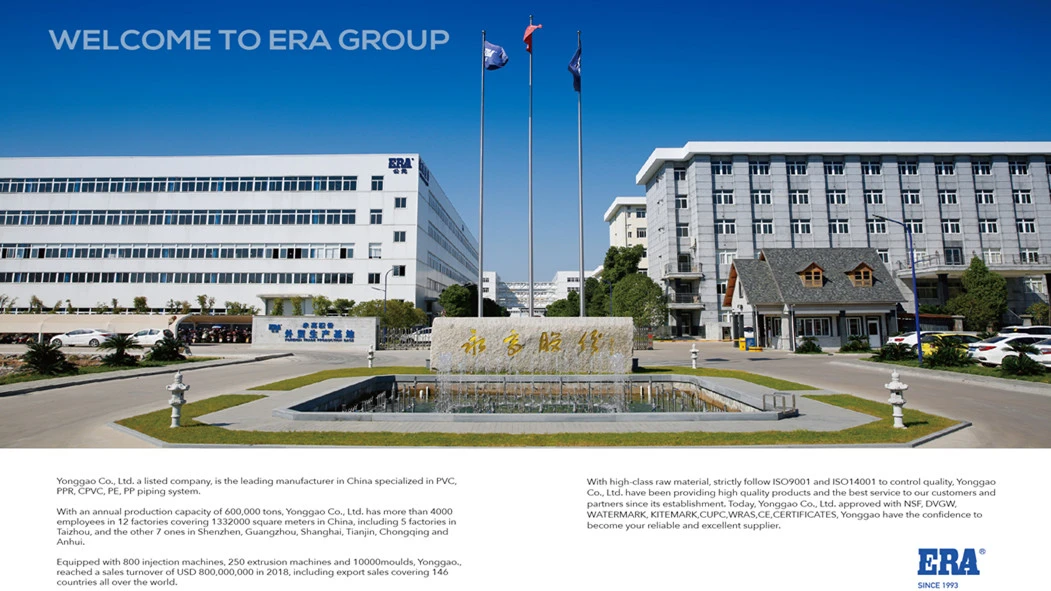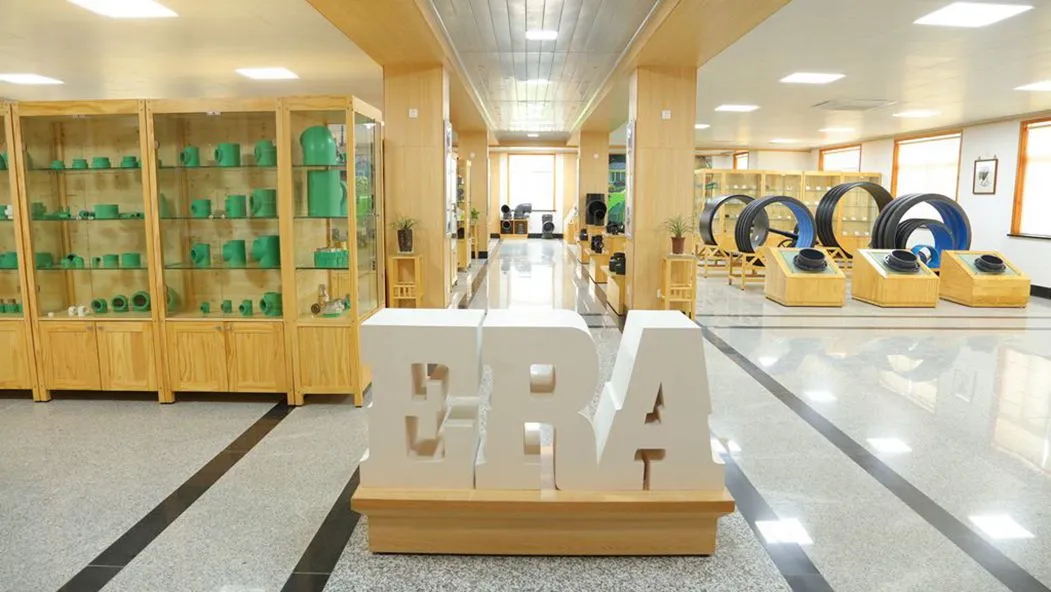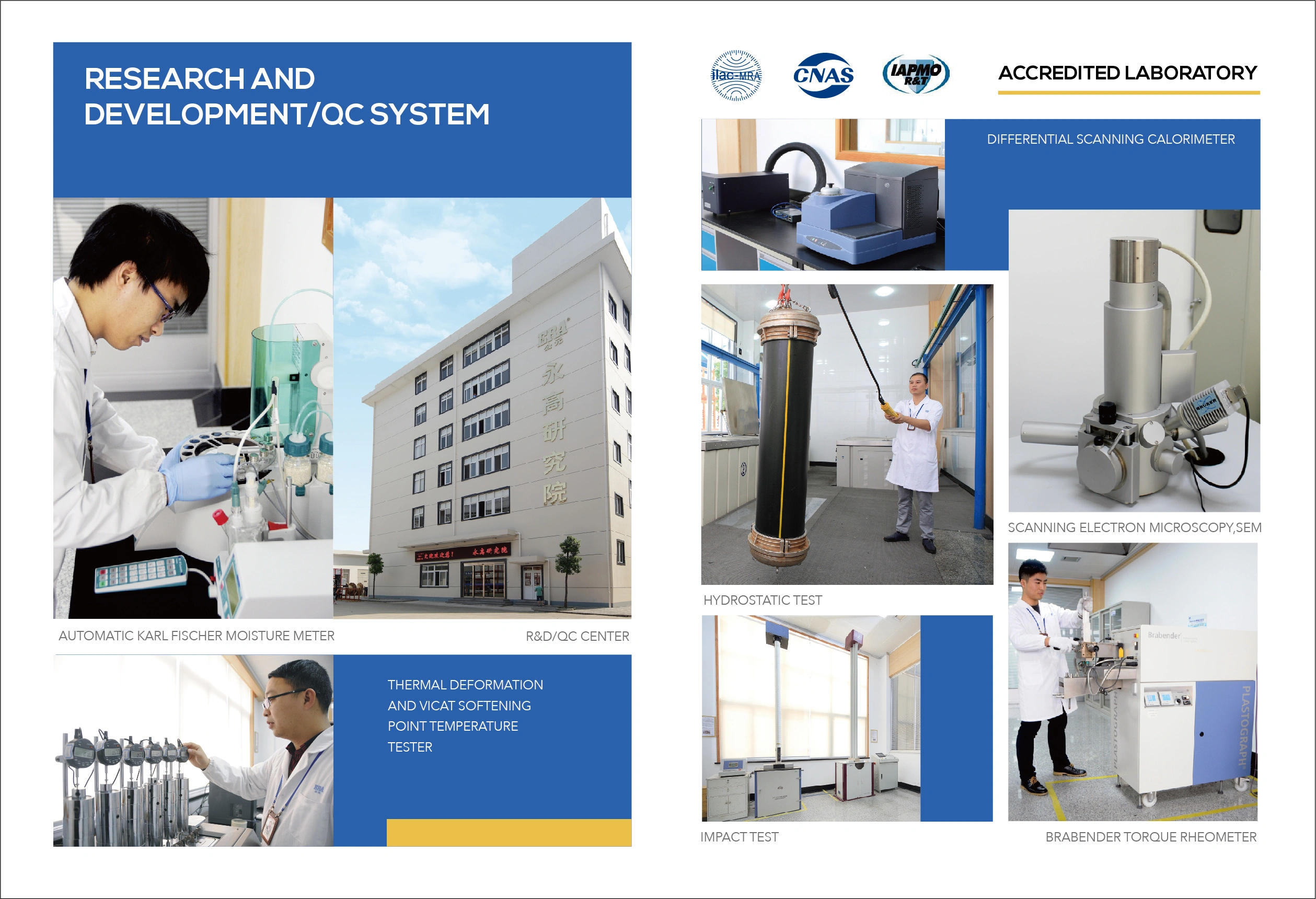 Certificate exhibition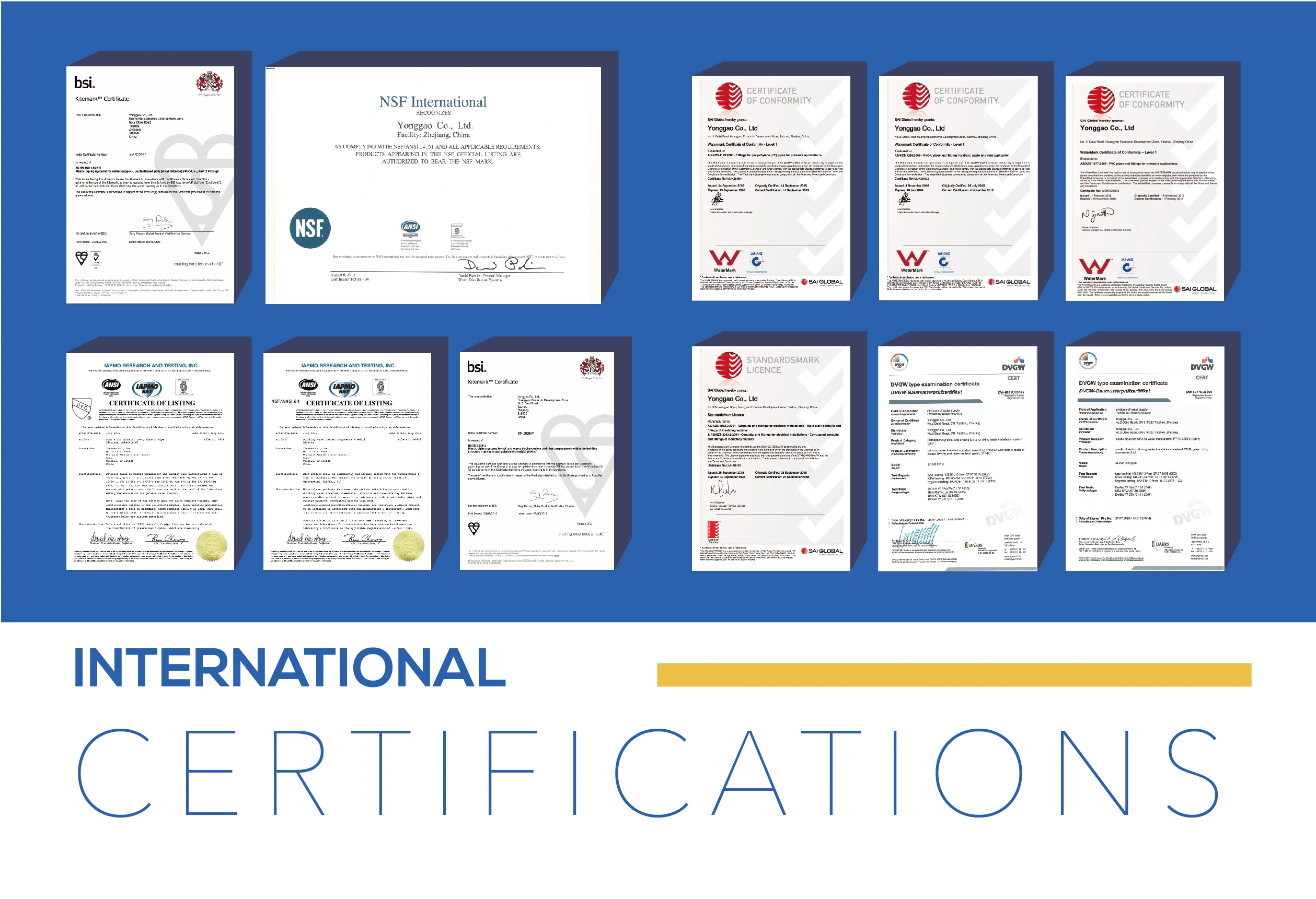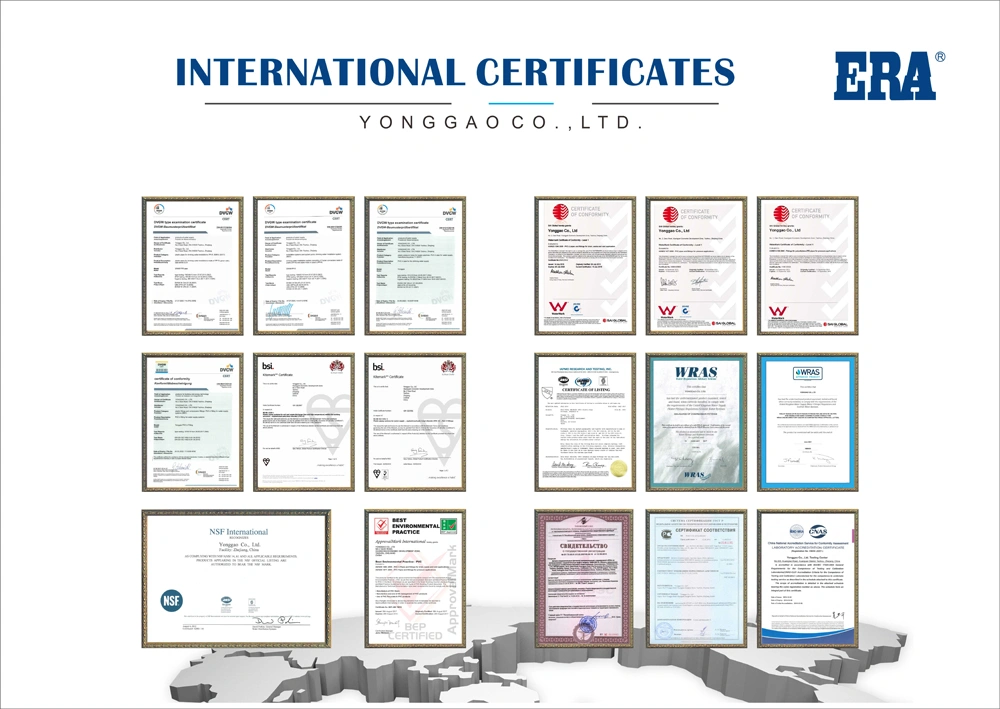 As a new type of pipeline, CPVC pipeline has excellent corrosion resistance. In recent years, it is widely used in steel, metallurgy, petroleum, chemical industry, chemical fertilizer, dye, pharmaceutical, electric power, environmental protection and sewage treatment industries. It is an ideal substitute for metal anticorrosive materials.
Due to the increase of chlorine content in the material, the irregularity of CPVC molecules in the structure increases (the crystallinity decreases, the polarity of the molecular chain increases), so that its thermal deformation temperature rises.
The use temperature of CPVC products can reach up to 93-100℃, which is 30-40℃ higher than PVC. At the same time, it improves the chemical resistance and corrosion resistance of PVC, which can resist the chemical corrosion of strong acid, strong base, salt, fatty acid salt, oxidizing agent and halogen.