CPVC NBR PIPES AND FITTINGS
ERA Piping Systems, CPVC Pipe Fitting, END CAP , CPB004, NBR(ABNT NBR 15884) , NSF-pw & UPC
Scope: 
The CPVC pipe has comparable corrosion resistance to PVC pipe yet it is suitable for handling corrosive material at temps 40 to 60 deg F higher than PVC. CPVC fire sprinkler piping systems are approved for light hazard applications and for use in single and multifamily dwellings.
Specification:  The NBR plumbing products are made to copper tube outside diameter dimensions, in accordance with ABNT NBR 15884 specifications, 
Integration service:  Strongest in integration: Intelligent pipe-net system,non-excavation repairing technique,etc, to break the monopoly of foreign technology. 
Specification:
| | | | |
| --- | --- | --- | --- |
| Model Number | CPB004 | Material | CPVC |
| Description | END CAP | Size | DN15-28 |
| Standard | NBR(ABNT NBR 15884) | Color | Ivory color |
| Brand | ERA | Temperature | Max82.2°C / 180°F |
| Connection | Socket or Thread | Certificate | NSF、UPC |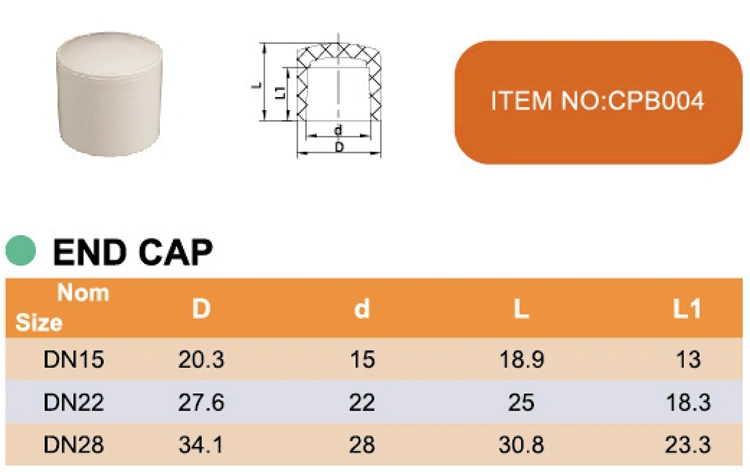 Company introduction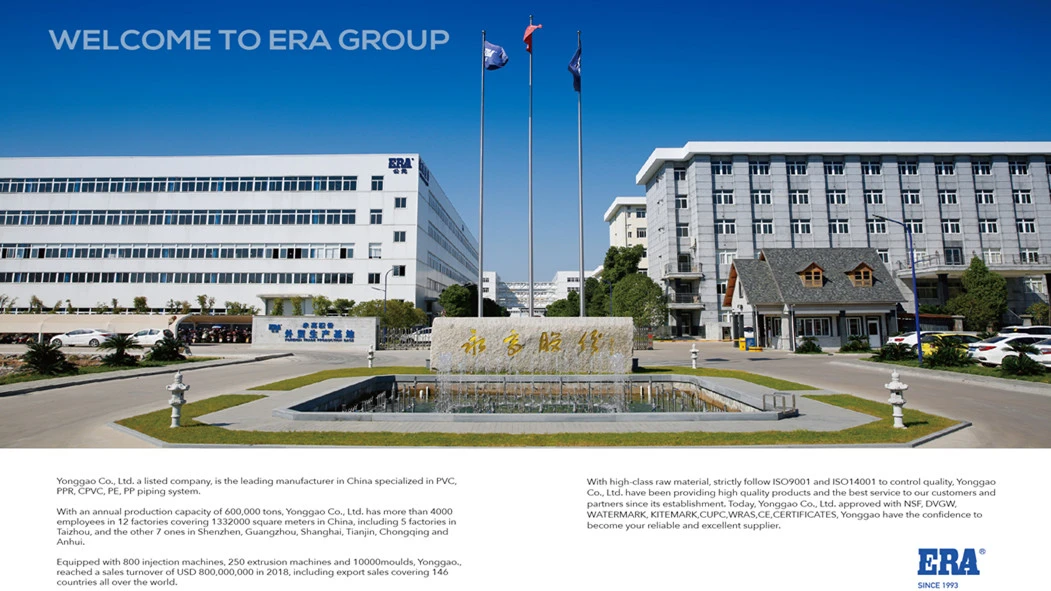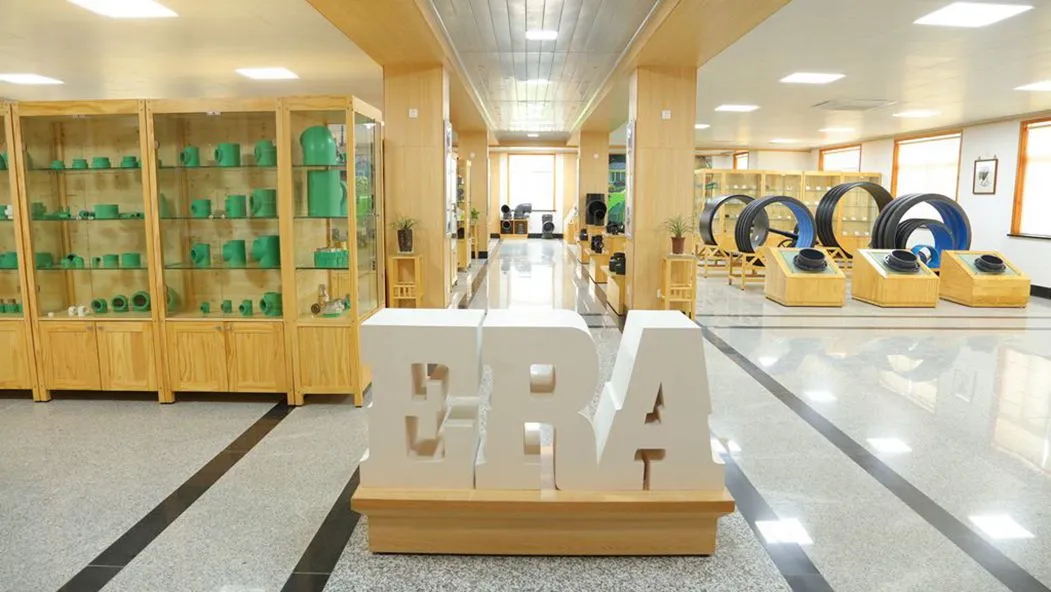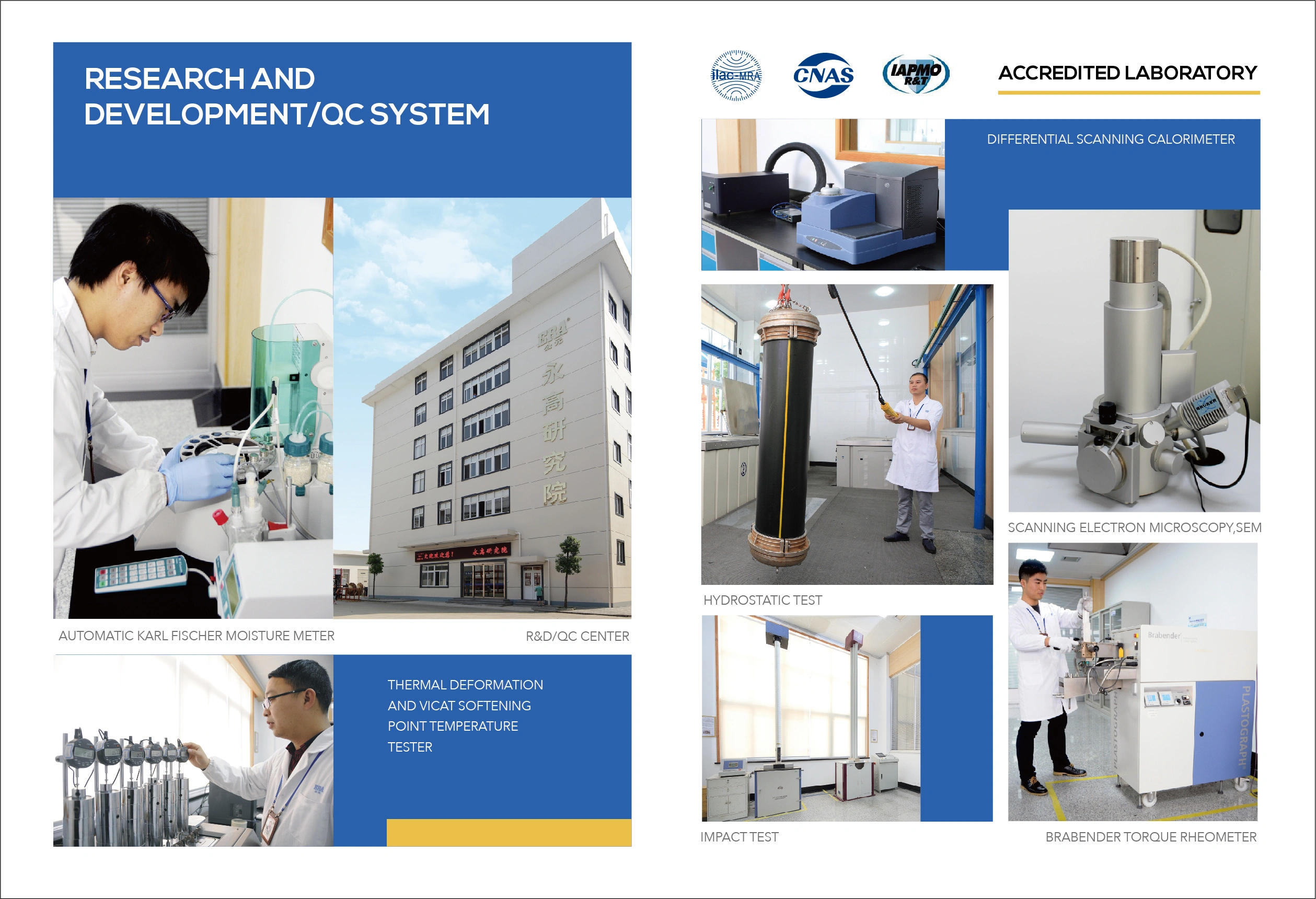 Certificate exhibition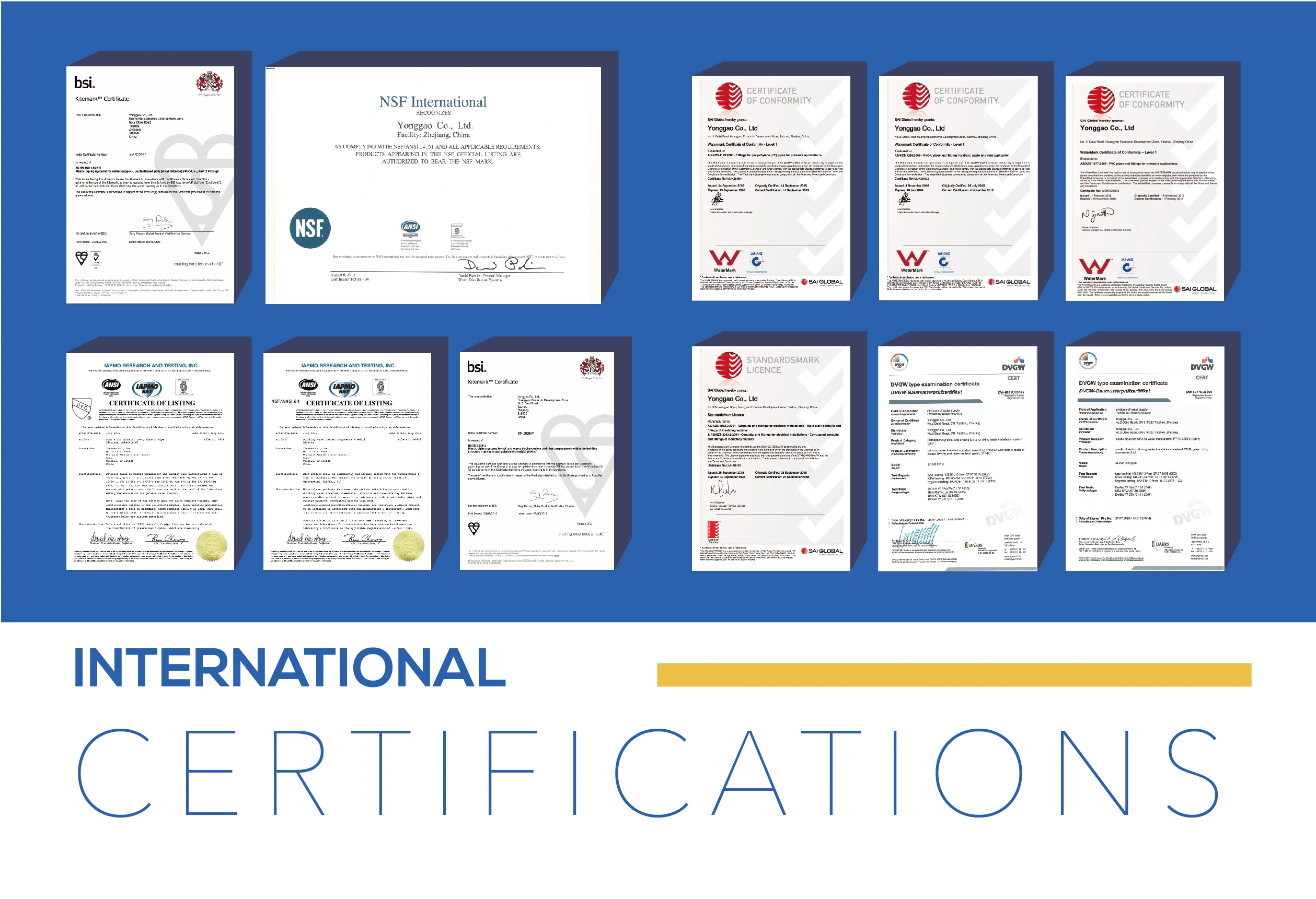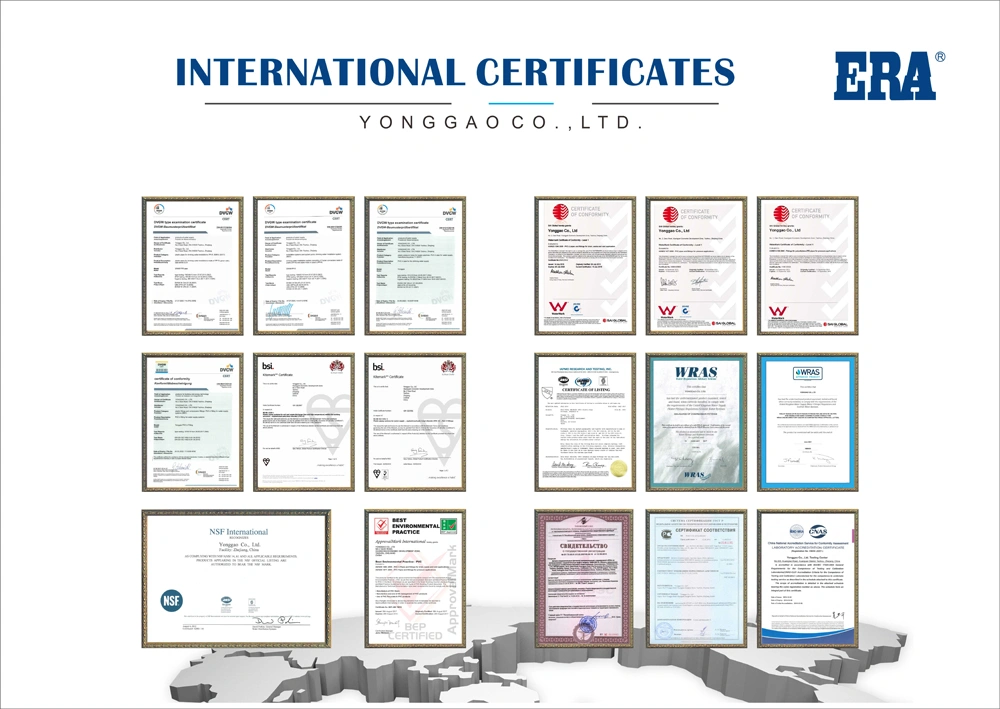 CPVC is a new type of engineering plastics with broad application prospect. The resin is a new type of engineering plastic made by chlorination modification of polyvinyl chloride (PVC) resin. The product is white or light yellow tasteless, odorless, non-toxic loose particles or powder. After chlorination of PVC resin, the irregularity of molecular bonds increases, the polarity increases, the solubility of the resin increases, the chemical stability increases, thereby improving the heat resistance of the material, acid, alkali, salt, oxidant corrosion. The mechanical properties of the thermal deformation temperature of the resin were improved, the chlorine content was increased from 56.7% to 63-69%, the softening temperature of Vica was increased from 72-82 ℃ to 90-125 ℃, the maximum using temperature could reach 110 ℃, and the long-term using temperature was 95 ℃. CORZAN CPVC performance index is better.