CPVC DIN PIPES AND FITTINGS
ERA Piping Systems, CPVC Pipe Fitting, MONO D'CLIPS, CP012, (DIN STANDARD), CE
Scope:
ERA BRAND PVC-C has been designed for enhanced chemical resistance and exceptional temperature stability. Metric PVC-C systems are in use wherever aggressive media such as mixed acid waste or alkalis at a high temperature are transported.
Specification:  
CPVC pipe and fittings shall conform to DIN 8079. Pipe and fittings shall be manufactured to the nominal dimension cited in the applicable ASTM standard, and shall be made by one manufacturer. Fittings shall be injection molded.
Referenced Standards: DIN 8079 CPVC Plastic Hot and Cold Water Distribution System.
Fields of application:
Piping networks for transferring liquid in chemical manufacturing plant.
Piping netwoks for sprinklers fire fitting systems.
Specification:
| | | | |
| --- | --- | --- | --- |
| Model Number | CP012 | Material | CPVC |
| Description | CPVC MONO D'CLIPS | Size | 20-32MM |
| Standard | DIN8079 | Color | Ivory color |
| Brand | ERA | Temperature | Max 82.2℃  / 180°F |
| Connection | Socket or Thread | Certificate | CE |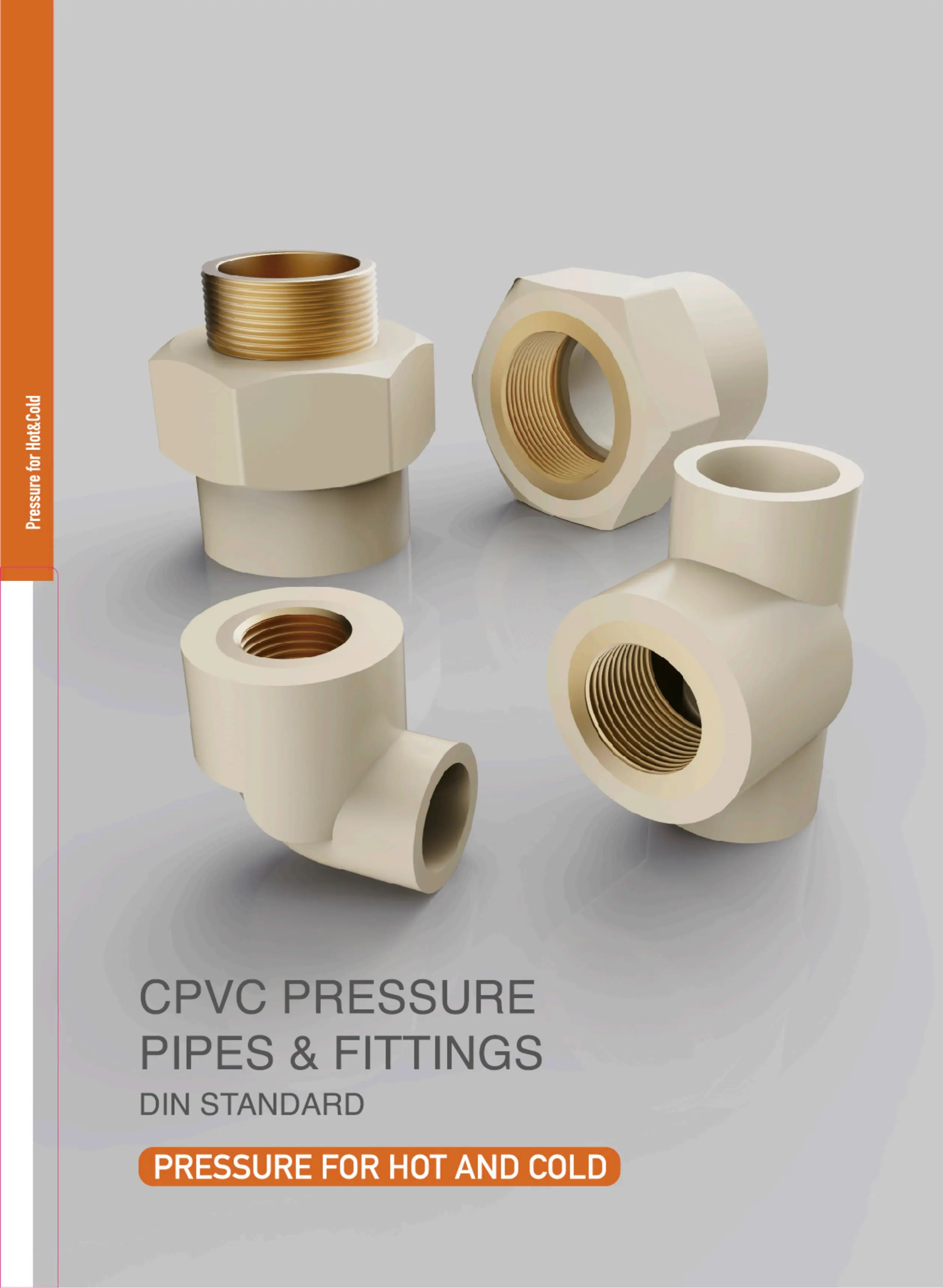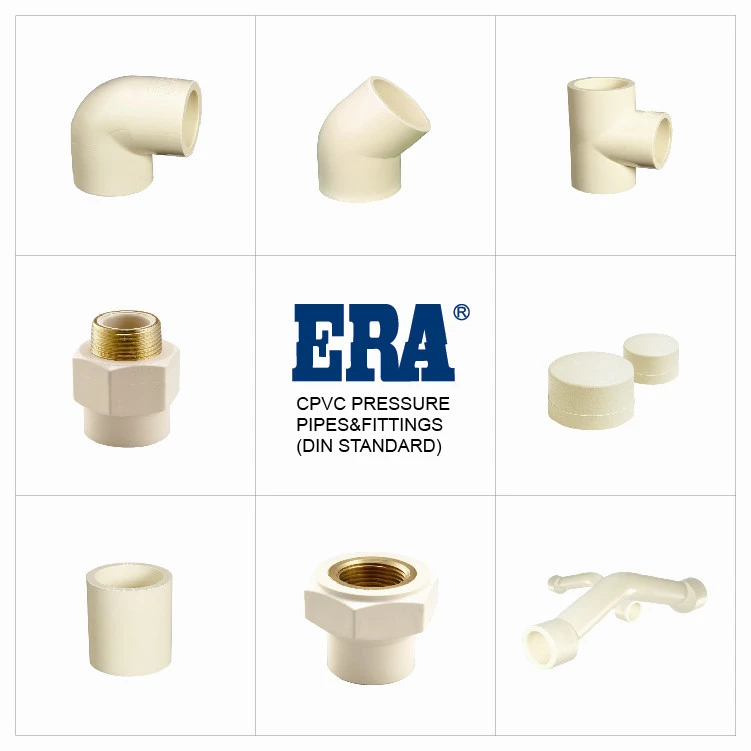 Company introduction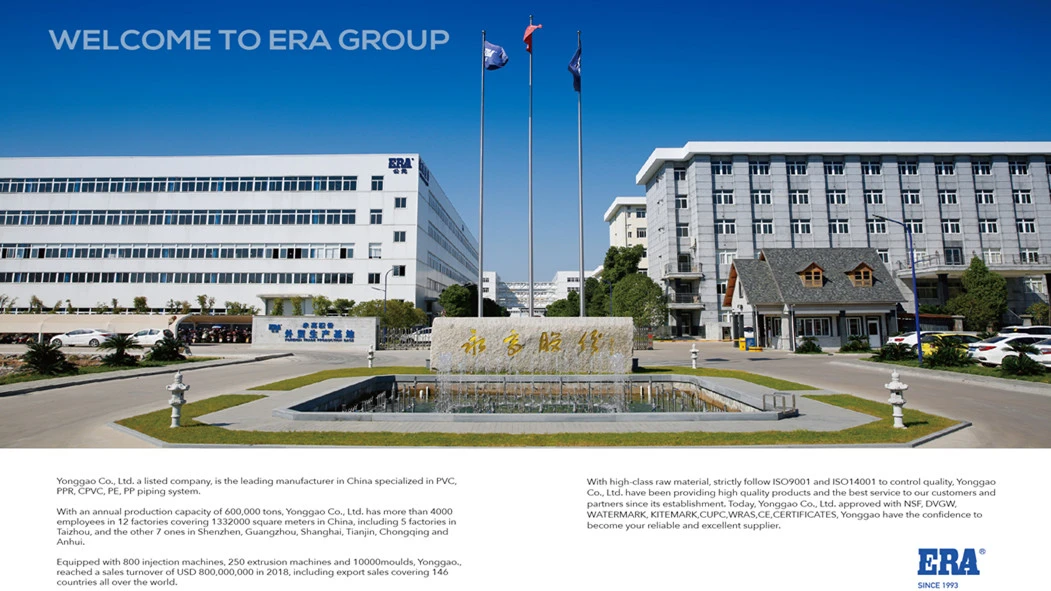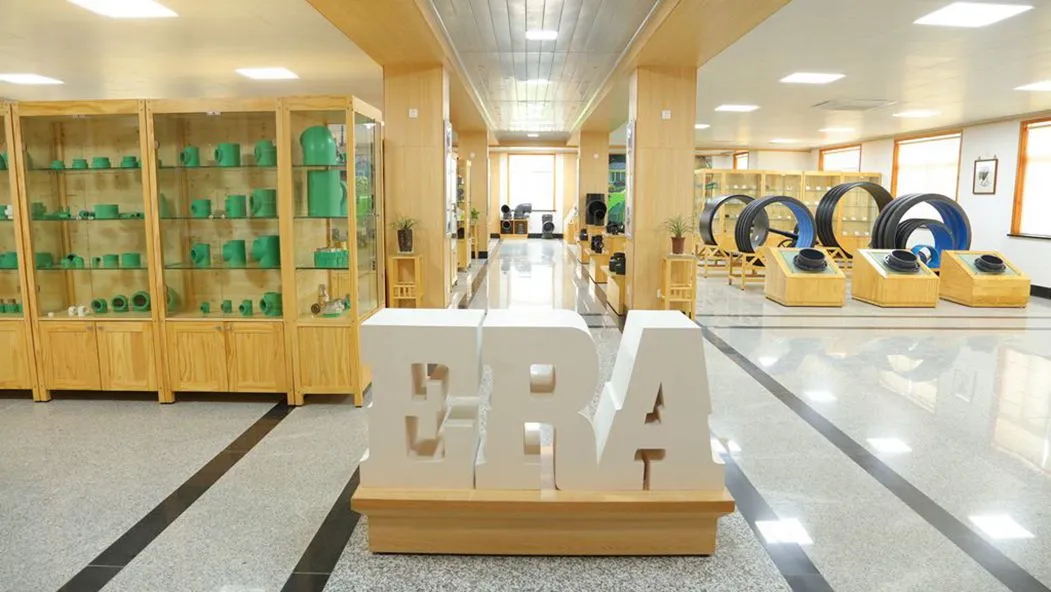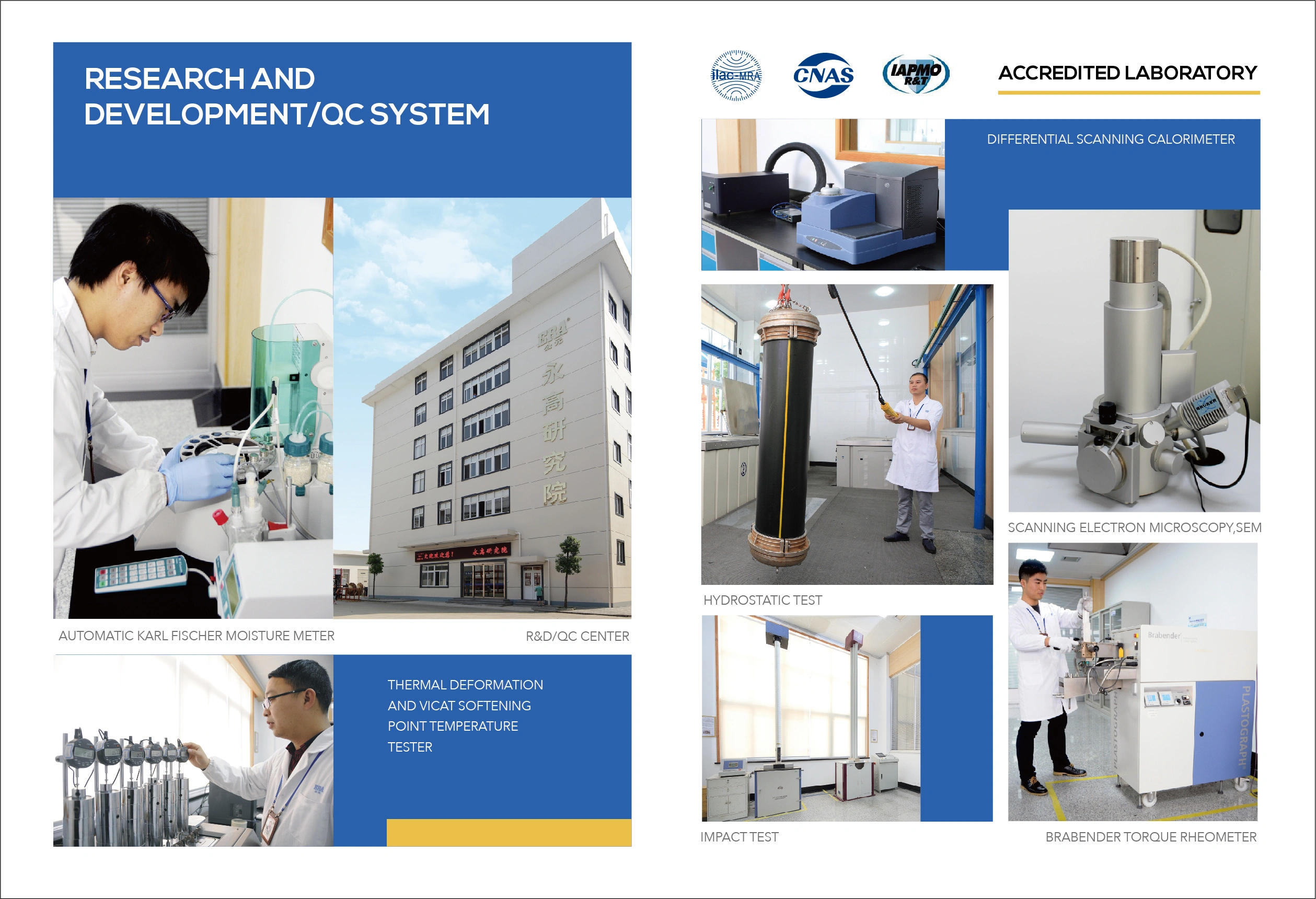 Certificate exhibition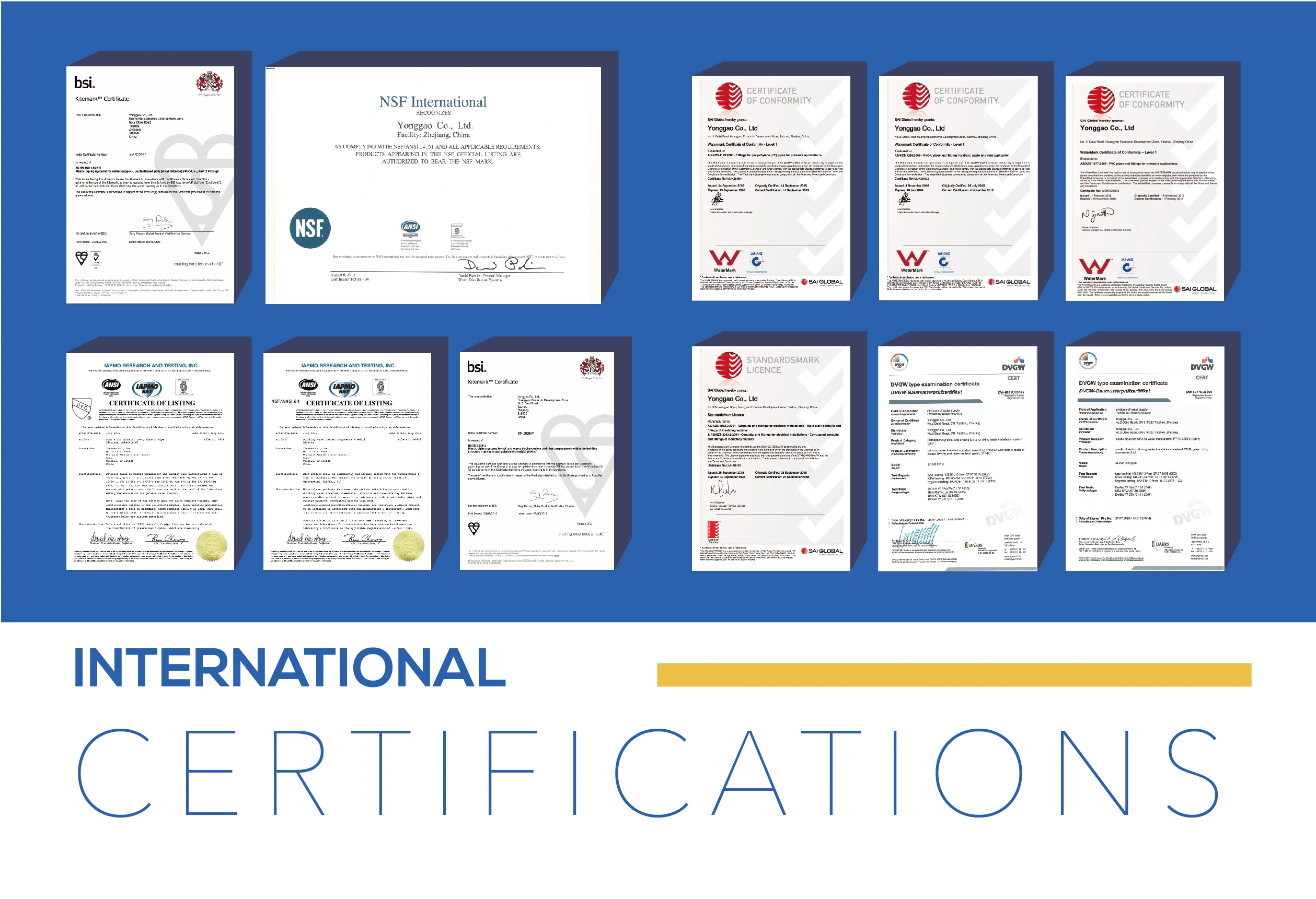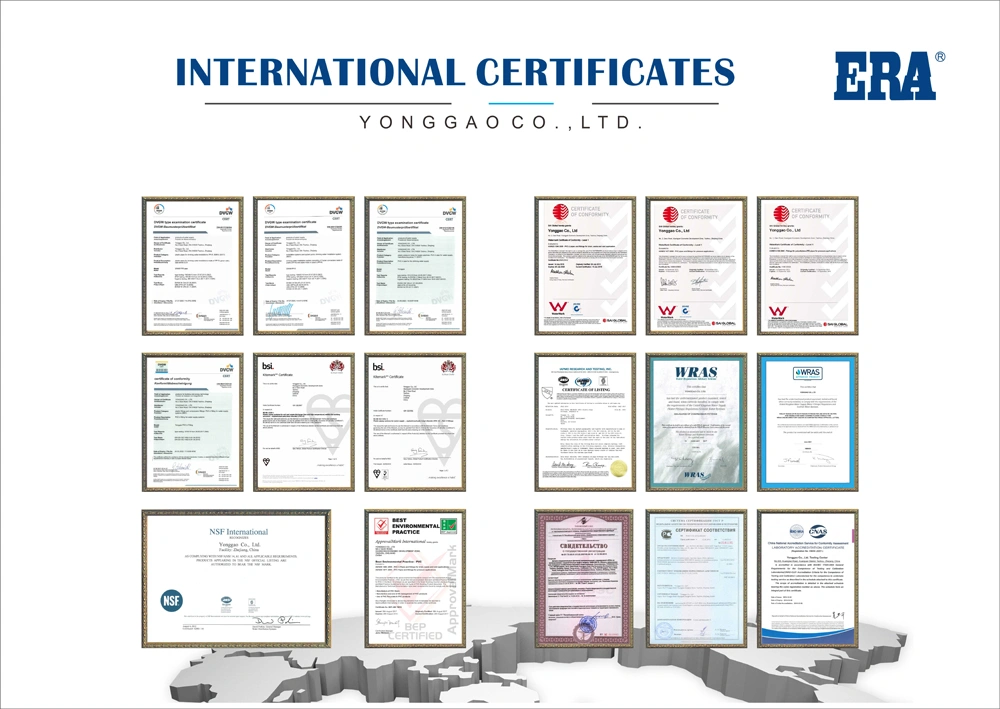 CPVC piping system consists of: CPVC pipe, CPVC 90° elbow, CPVC 45° elbow, CPVC straight through, CPVC looper flange, CPVC flange blind plate, CPVC equal diameter tee, CPVC reducing tee, CPVC concentric reducing pipe, CPVC eccentric reducing pipe, CPVC manual butterfly valve, CPVC manual ball valve, C PVC electric butterfly valve, CPVC check valve, CPVC manual diaphragm valve, tetrafluoron rubber compensator (KXTF-B), Butadiene rubber coated PTFE gasket, stainless steel (SUS304) bolts, channel steel bracket, equal Angle steel continuous support, U-shaped pipe card, etc
As a new type of pipeline, CPVC pipeline has excellent corrosion resistance. In recent years, it is widely used in steel, metallurgy, petroleum, chemical industry, chemical fertilizer, dye, pharmaceutical, electric power, environmental protection and sewage treatment industries. It is an ideal substitute for metal anticorrosive materials.
Due to the increase of chlorine content in the material, the irregularity of CPVC molecules in the structure increases (the crystallinity decreases, the polarity of the molecular chain increases), so that its thermal deformation temperature rises.
The use temperature of CPVC products can reach up to 93-100℃, which is 30-40℃ higher than PVC. At the same time, it improves the chemical resistance and corrosion resistance of PVC, which can resist the chemical corrosion of strong acid, strong base, salt, fatty acid salt, oxidizing agent and halogen.